Hyderabad: Annoyed with the alleged harassment from the college management, the students of St. Francis Begumpet started a huge protest against the college authorities on Monday morning for deploying female security guards at the campus college to check the length of kurtis of the students.
Hundreds of students from St. Francis gathered outside the college campus around 8:45 am and launched the protest with slogans like 'We Want Justice', 'Stop Shaming Young Girls- We are not sexual objects', 'Educated not Regulate' demanding to remove dress code restrictions on the students.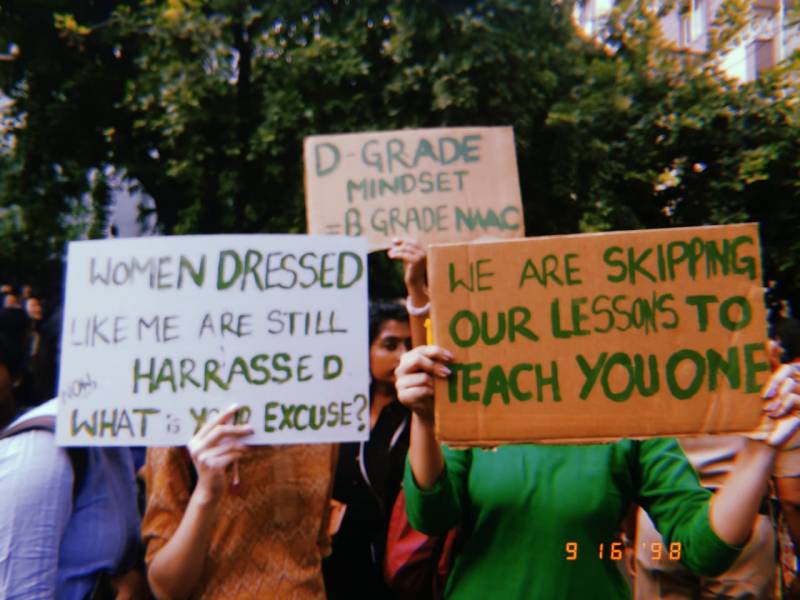 Agitated after the alleged harassment from the college management by imposing the new dress code, the students joined the protest on Monday in all kinds of attire included tops, jeans, kurtis, chudidars, etc. The students while planning the protest alleged that despite following the new kurti rule, the college management deployed female security guards at the college gate to check the length of the kurtis and didn't allow students in if it was not as per college measurements.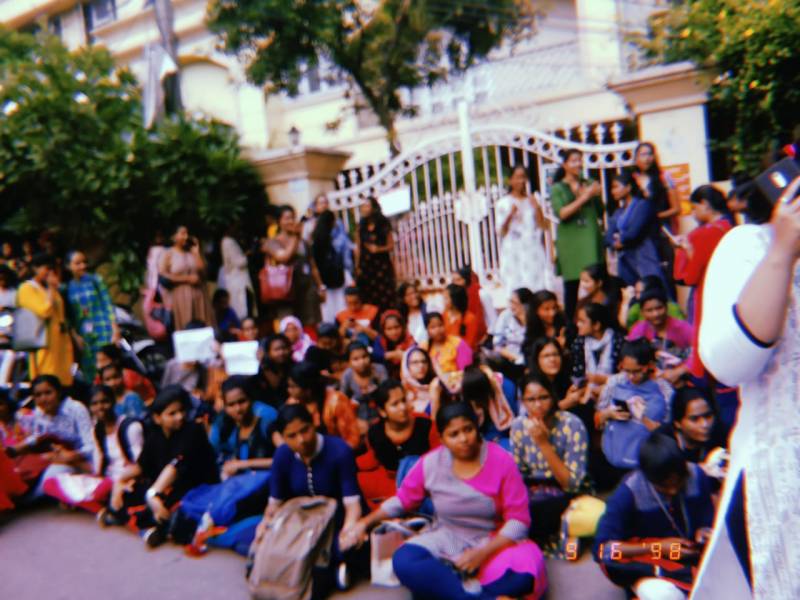 Several students alleged that a few students were sent back home because the length of their kurti was not according to standard. In one video, the security guards were seen speaking rudely to a parent and even asked them to take their child back home for not following the rules.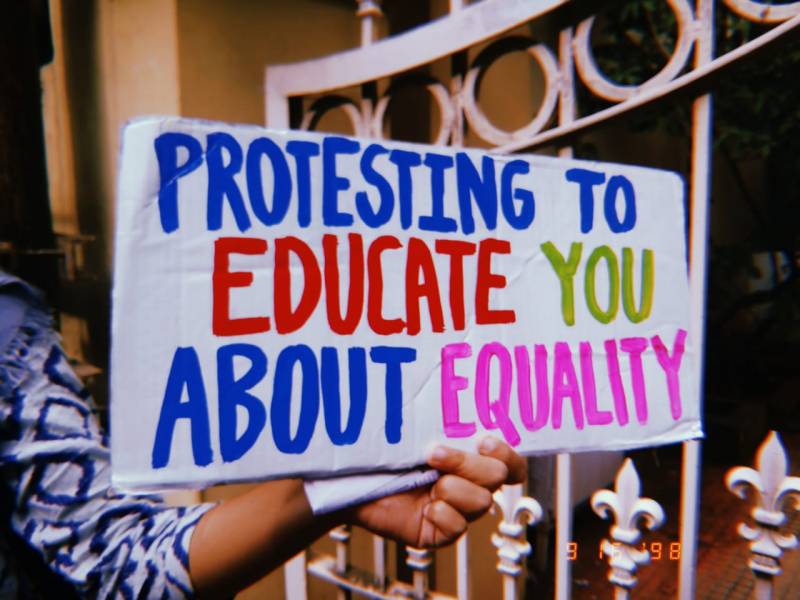 After witnessing a huge protest outside the college gate, a text message was sent to the students reportedly by one of the sisters. The text message reads, "The kurti rule has been lifted. We may or may not get an official statement regarding this but we are now free to wear whatever we want. If some of you all are still unsure of this, follow the dress code until further notice but as of now we received news from Sr. Alphonsa about this".
However, the students believe that the above message was sent to them unofficially, to ease the protest.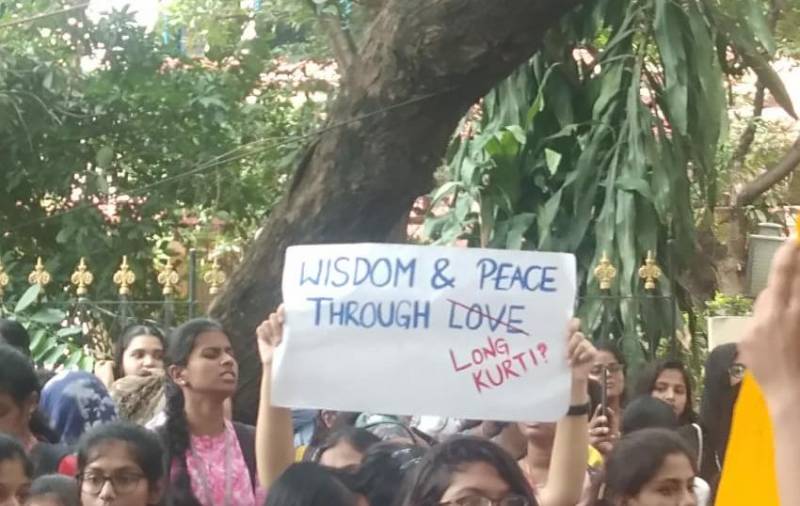 This controversy began in August when students of St. Francis college were informed by college authorities that they are only allowed to wear Salwar-Kameez and long kurtis to college from now on. The dress-code notice led to outrage among the students, who are against the new rules.
The students also claimed that they had previously been asked to sign an undertaking stating that they will never wear crop tops, dresses, skirts or sleeveless tops to college.