DRDO develops Notesclean, ultraviolet sanitiser to disinfect currency notes, electronic devices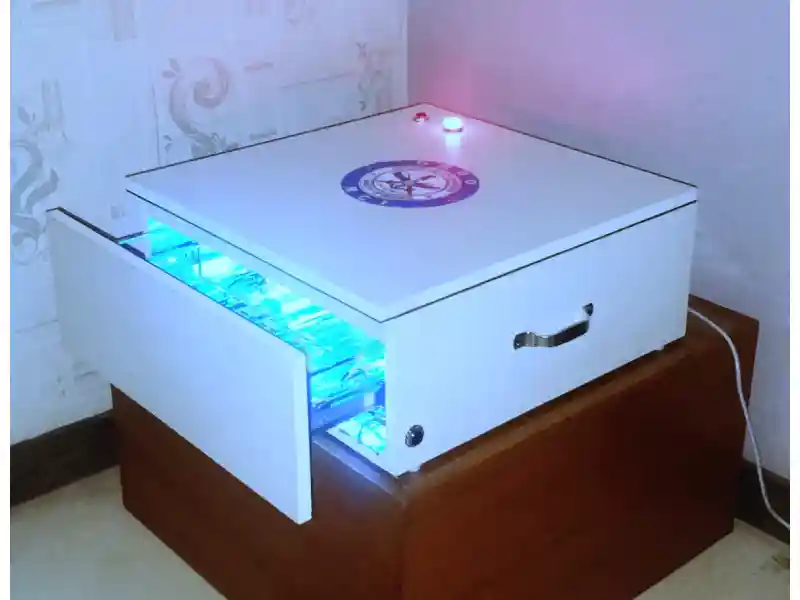 Hyderabad: Hyderabad's Research Centre Imarat (RCI), a laboratory of the Defence Research and Development Organisation (DRDO), has developed two machines - Defence Research Ultraviolet Sanitizer (DRUS) and 'Notes Clean' - to sanitise currency notes, cheques, challans, and other paper products and electronic devices.
DRUS looks like a storage box and can be used to sanitise mobile phones, iPads, laptops, currency notes, cheques, challans, passbooks, paper, envelopes, and others. The RIC has ensured that the sanitisation process is contact-less in order to contain the spread of COVID-19.
The box has proximity sensors so when an object is brought closer a drawer opens automatically and closes once the object is placed in it. A 360-degree exposure to ultraviolet light sanitises the object placed inside the cabinet. Once the object is sanitised, the drawer opens automatically and the system goes to sleep mode.
The 'Notesclean' machine has been developed to sanitise currency notes. A bundle of notes is placed in the slot and the machine, one by one, pulls all the notes and they pass through a series of UVC lamps for complete disinfection. A person can collect the currency notes once the sanitisation process is complete.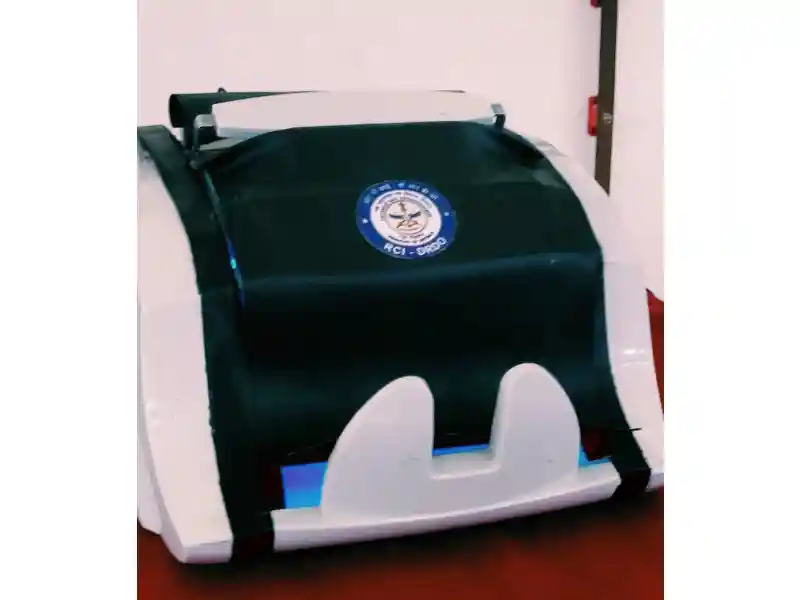 Meanwhile, DRDO has built India's first mobile virology laboratory at Hyderabad's ESIC Hospital in Erragadda. The mobile lab will help conduct COVID-19 diagnosis, virus culturing for drug screening, convalescent plasma-derived therapy, and comprehensive immune profiling of COVID-19 patients for vaccine development.
Other DRDO labs in the country have also come up with innovations to contain the spread of COVID-19. DRDO's Laser Science and Technology Centre (LASTEC) in Delhi, with the help of Age Instruments and Materials Private Limited, Gurugram, has developed an ultraviolet sanitiser which can be used in offices, tech firms, and laboratories to disinfect electronic equipment, computers, and other electronic gadgets. It can also be used in airports, shopping malls, Metros, hotels, and factories where the flow of people is large, said DRDO officials.