East Godavari:  In a tragic incident, at least eight people have died, and few others suffered severe injuries when a tourist bus fell into the valley in between the Maredumilli and Chintoor villages on the ghat road in East Godavari district on Tuesday.
The bus was on its way from Maredubilli to Rajahmundry of East Godavari district when the mishap occurred. The bus driver lost control while traversing through the ghat road following which the bus fell into a deep valley, the police said.
Sources say that the police are on their way to reach the spot for the rescue operations. The police are suspecting that the death toll may increase as few others suffered severe injuries. The police are yet to get any information about the details of the tourists in the incident.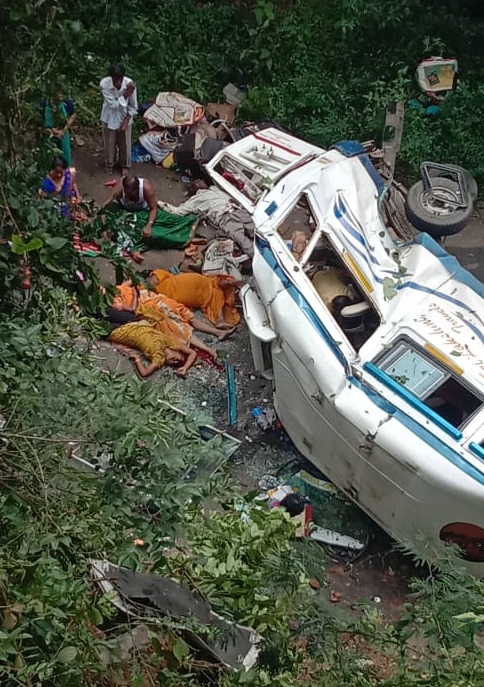 Also Read: https://newsmeter.in/man-suffering-from-health-issues-seeks-mercy-killing-in-kakinada/