Fact Check: 2019 Video of Prophet's birthday celebration shared as recent Muslim protests against France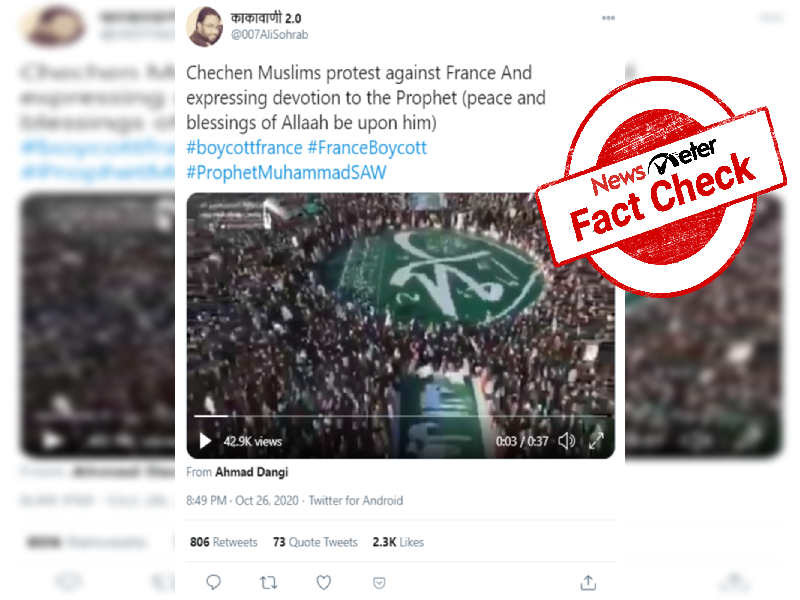 Following the recent killing of a French teacher Samuel Patty by a Muslim refugee in Paris, social media is flooded with hashtags #boycotttfrance and #Istandwithfrance. While these hashtags are trending on social media, there seems to be a lot of misinformation.
Several users shared a video of a massive gathering and claimed it showed protests by Chechen Muslims against France. One Twitter user wrote, "Chechen Muslims protest against France And expressing devotion to the Prophet (peace and blessings of Allaah be upon him) #boycottfrance #FranceBoycott #ProphetMuhammadSAW."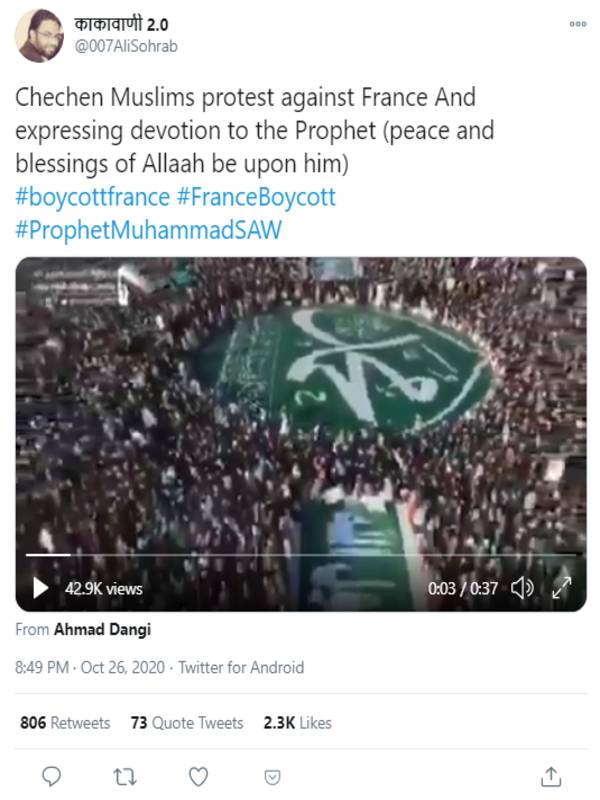 The same video was also shared widely on Facebook.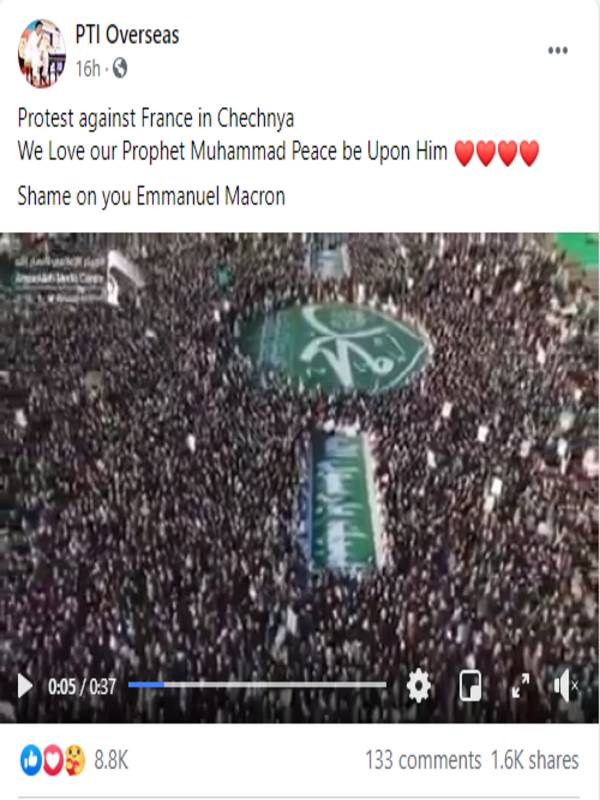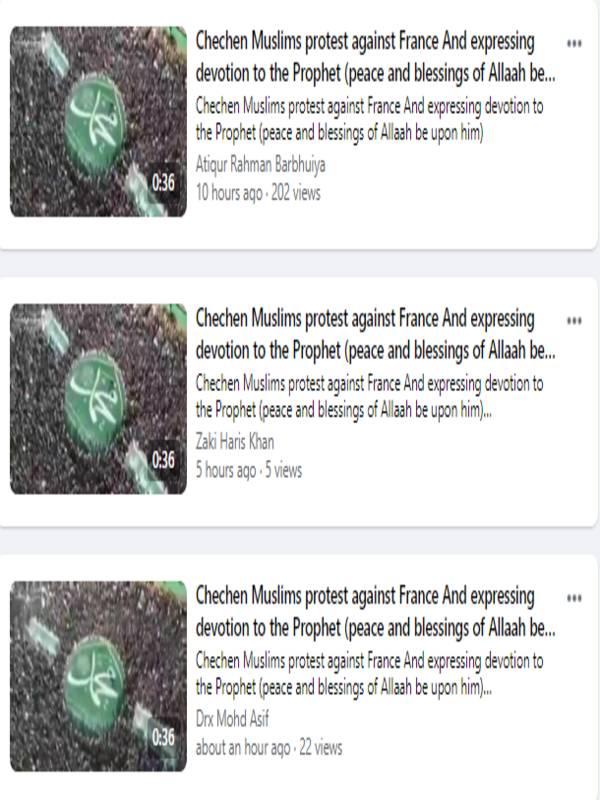 Fact Check:
The video was taken during the Prophet's birthday celebrations in Yemen in November 2019. The claim that it shows recent protests by Muslims against France is FALSE.
NewsMeter performed a reverse image search of one of the keyframes of the video and found the original video on YouTube dating back to 11 November 2019. The title of the video read, "The full moon came to us, the Yamani supporters of the greatest Prophet on his birthday 10-11-2019." It was uploaded by the YoutTube channel Ansar Allah Media Center. The channel's logo and title can be spotted in the upper left corner of the viral video.
Taking a cue from the title of the YouTube video, NewsMeter performed a keyword search and found a video uploaded by the Voice of America (VOA). The video report published on 10 November 2019 contains the same visuals as in the viral video. The description of the video states, "Tens of thousands of Yemenis and Houthi supporters gather in Sana'a to mark Prophet Mohammad's birthday, Saturday, 9 Nov."
The keyword search also led to an article by Ahul Bayt News Agency (ABNA) of Iran published on 10 November 2019. The article titled "Prophet Mohammad (PBUH) birth anniversary celebrated in Sana'a, Yemen" featured several images from the gathering, which are the same as visuals from the viral video.
| | |
| --- | --- |
| | |
| Screengrab from viral video | Image featred in ABNA article |
Finally, the viral video claiming to show recent Protests by Muslims against France is from 2019 and shows the Prophet's birthday celebrations in Yemen. Therefore, the claims are FALSE.
Claim Review :
Muslim protests against France
Claimed By :
Social Media Users