Fake accounts have been spreading misinformation on social media. Many of these are created in the names of celebrities to garner more views. Recently, a message posted on Tollywood actor Rao Ramesh's Twitter account slamming the one-year rule of Andhra Pradesh Chief Minister Jagan Mohan Reddy has created ripples in Andhra Pradesh.
A series of tweets were posted from this account with the hashtag #1yearofmassdestruction.One of the tweets contained two pictures: one showed a building while the second one showed the same building which had been destroyed and the tweet read, "First destruction! Felt very bad. Where is the state of Andhra Pradesh going?? Hoping they will change at least now - Yours Rao Ramesh."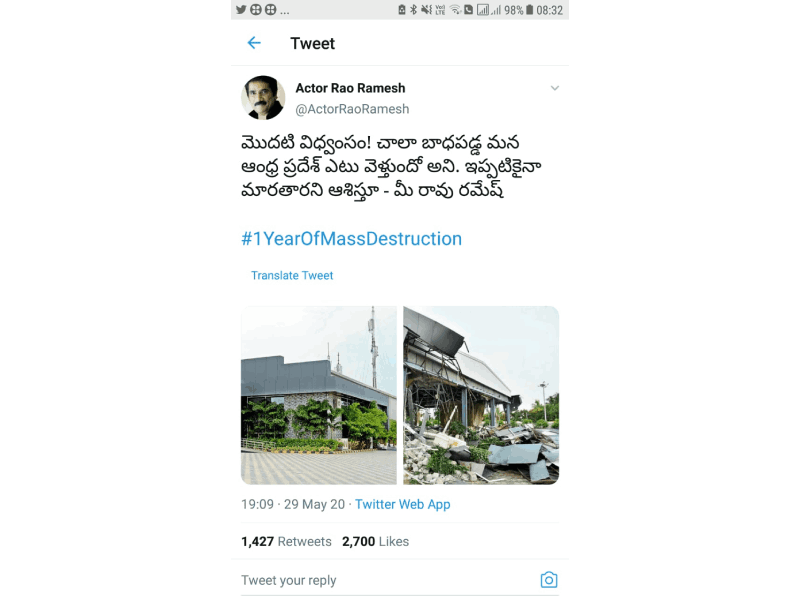 The second tweet read, "How much work did the YSRCP government do on the Polavaram project in one year?"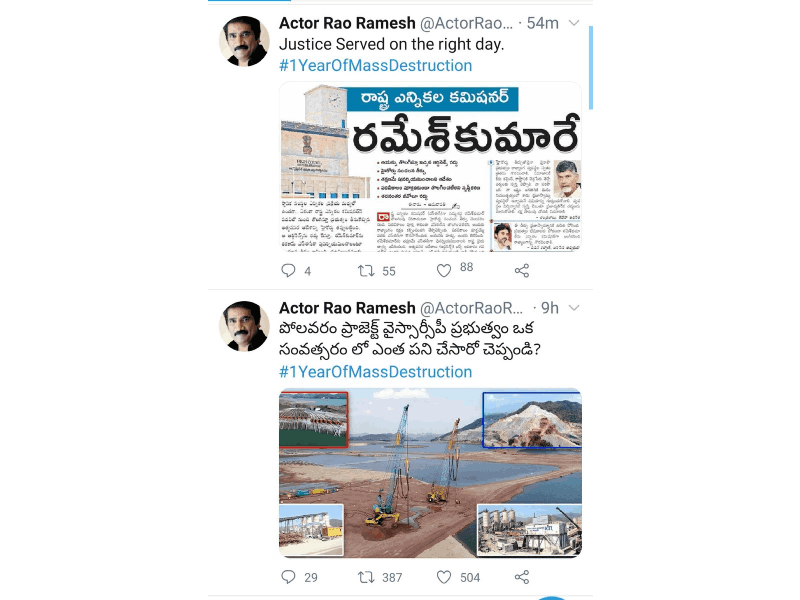 Fact Check:
This Twitter account is an IMPOSTER account that was created only recently in May.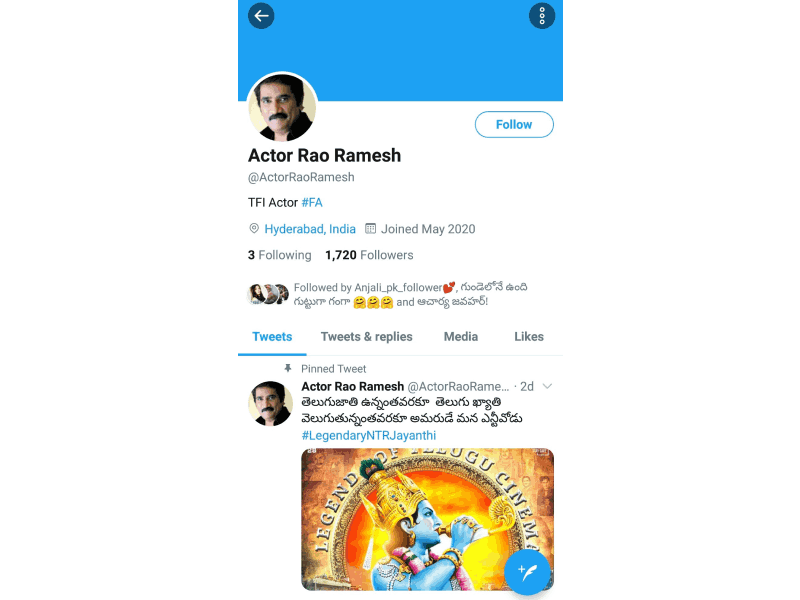 The account does not have Twitter's "verified" blue tick. After many people asked the actor about the authenticity of the account, Rao Ramesh released a statement saying it was not his Twitter account and adding he stays away from social media.
Several Telugu mainstream media websites have published the actor's statement. "I have no account either on Twitter, Facebook, or Instagram. I have come to know that some imposters are posting messages in my name on social media. Please don't trust them. If I have to say something about any issue, I will arrange a press meet. I will take legal action against these fake accounts," the actor clarified in his statement.
https://www.telugucinema.com/news/rao-ramesh-take-action-fake-accounts
https://www.andhrajyothy.com/telugunews/rao-ramesh-clarity-about-viral-tweet-2020053003530258
https://www.sakshi.com/news/movies/i-have-no-social-media-accounts-said-actor-rao-ramesh-1290348
Twitter has taken down the fake account after many users reported it.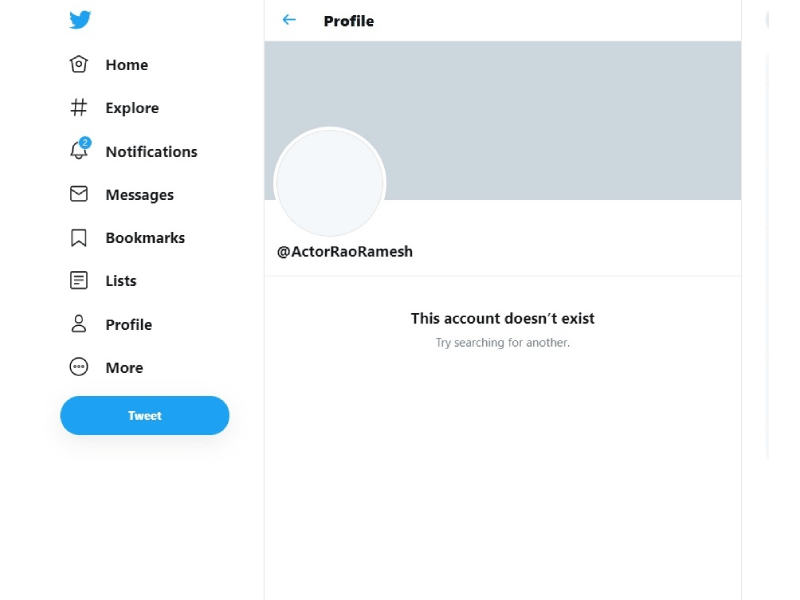 Therefore, actor Rao Ramesh did not post tweets slamming Jagan's one-year rule. In fact, he has no Twitter account.
Claim Review :
Actor Rao Rameshs tweets slamming Jagans one-year rule
Claimed By :
Social Media Users