Hyderabad: As many cities are under lockdown due to coronavirus outbreak, there has been a significant reduction in carbon emissions, as well as pollution. Meanwhile, environmentalists also seem to be happy as they believe that the Earth is healing.
Amidst this, an image of some peafowls and peacocks, claimed to be standing on the Coimbatore to Ooty route, has been going viral.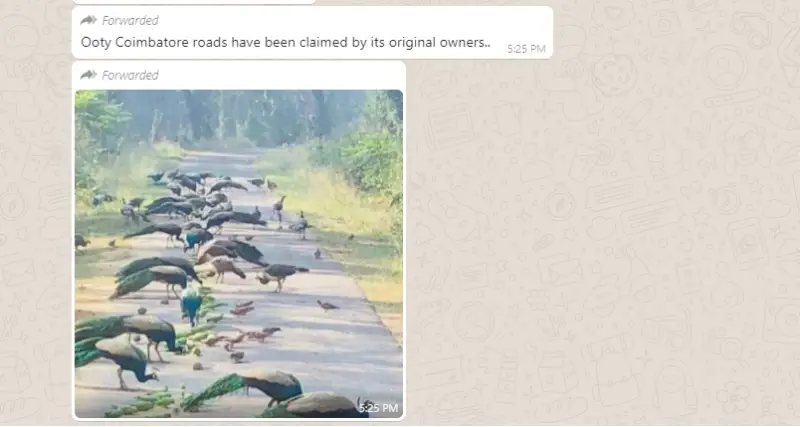 While that is one of the claims, it was also found that people have been sharing the same image stating that it is from Chatrapathi Shivaji University Kolhapur. Few others have shared the image stating that it is from Pakistan.
One of the messages shared with the story read, "When human wildlife does not interfere...apparently, this is at Shivaji University in Pune #covid19 #coronaupdatesindia #CoronaLockdown #pune #india #2020."
Fact Check:
None of these claims are true.
NewsMeter did a Google reverse image search and Yandex search and found a similar image with a copyright mark. The copyright read Vama Dalal.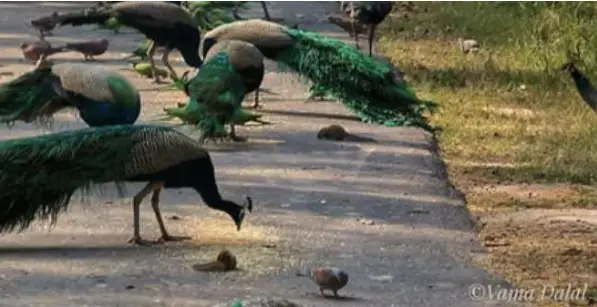 Searching with relevant keywords, NewsMeter found an Instagram page of a photographer, where the photographer had posted a similar picture saying #Chandigarh in Jan 2019.
When searched with the keyword 'Chandigarh Zoo', NewsMeter also found a video shared on YouTube, with the title, 'Chandigarh l India l Chhatbir Zoo l Lion Safari Peacocks.' In the video a similar area can be seen were the peafowls and parrots have gathered. The video is of a Safari from the zoo and was posted on 2 February 2018.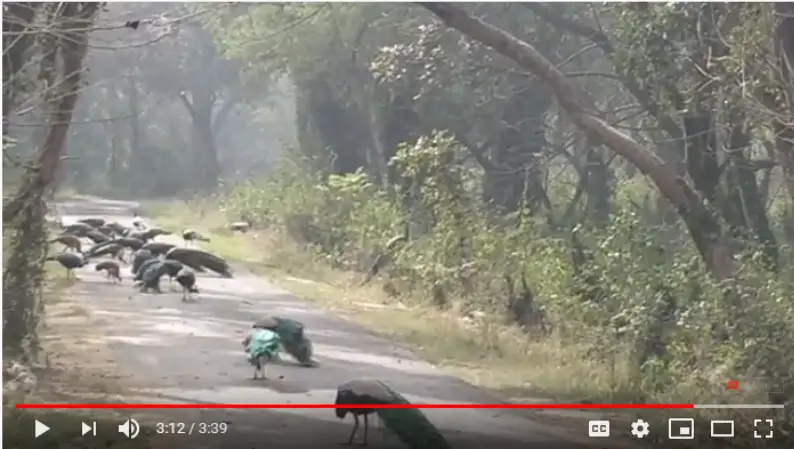 Hence the claim that the picture is recent and peafowls are reclaiming their original space after lockdown is FAKE. As the image is being shared from September 2019 as per the tweet mentioned above. But we couldn't find the original source of the same picture being virally shared to confirm the location.
Updated 24-April-2020
Claim Review :
Amid Coronavirus lockdown, peafowls come out onto Coimbatore roads
Claimed By :
Social Media Users