Hyderabad: A message stating that the deadly Corona virus has been discovered in broiler chicken has gone viral on social media. A WhatsApp message in Hindi has been doing the rounds. It states that the deadly virus has been found in broiler chicken and appeals to people to stop consuming it.

Similar messages, with photographs of broiler chicken, are also being shared on Facebook.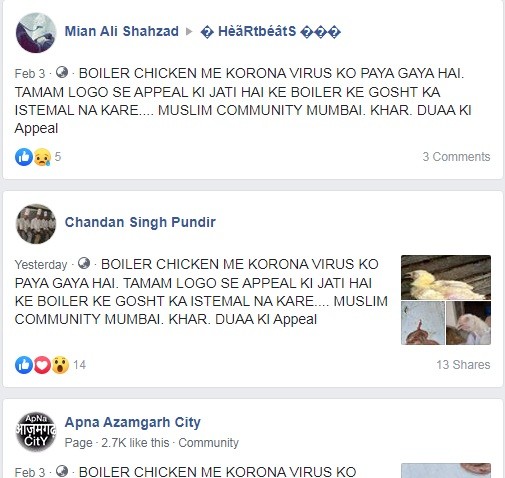 Scientists are yet to identify the source of Corona virus, which is said to have originated in China's Wuhan city.
Fact Check:
NewsMeter team did a reverse image search using one of the images attached to the message. We found that the image of the chicken which was used in the messages has been used in various platforms dealing with poultry diseases.
Dr. P. Venkateshwar Reddy, the chief veterinary officer (retd) of Greater Hyderabad Municipal Corporation, in his statement said, "In India, there is not a single case of any bird being found positive with Corona virus. The photos circulated are of birds which are affected by Ranikhet disease. Rumours surrounding Corona virus is heavily affecting the poultry and meat industry."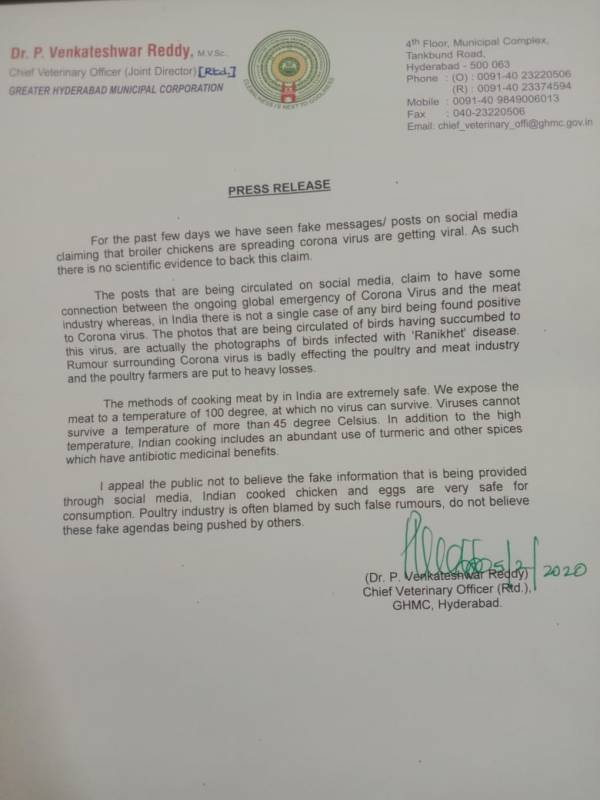 National Egg Co-ordination Committee also released a statement, "For the past few days we have seen fake posters/messages claiming that broiler chickens are spreading Corona virus. Dr. Ajit S. Ranade, dean of Bombay Veterinary College and University, has ensured that there is no scientific evidence to back this claim."
Hence the claim that Corona virus has been found in broiler chicken is FAKE.