Fact Check: 'Buy 1 Get 2 Thali free message' of Sagar Ratna and other restaurants is fraudulent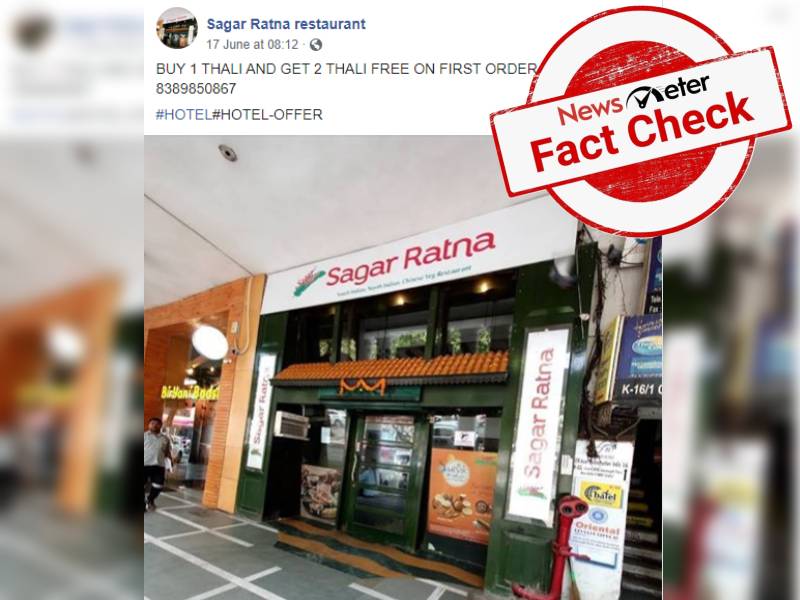 Hyderabad: During the nationwide lockdown, all hotels and restaurants were shut. As people fear to visit restaurants, a message is going viral on social media that some famous restaurants like Sagar Ratna and Maharaja Bhog are giving two thalis free if one thali is bought.
The Facebook message reads. 'BUY 1 THALI AND GET 2 THALI FREE ON FIRST ORDER CALL NOW 8389850867' and this message is attached with a photo of Sagar Ratna restaurant.
here is an archived Facebook post
Similar messages of other restaurants were viral on Facebook.
Fact Check:
The Facebook page which consists of this post doesn't have anything else other than that and the page was created on June 17, 2020. Sagar Ratna is a famous restaurant with franchisees across north and north-eastern India.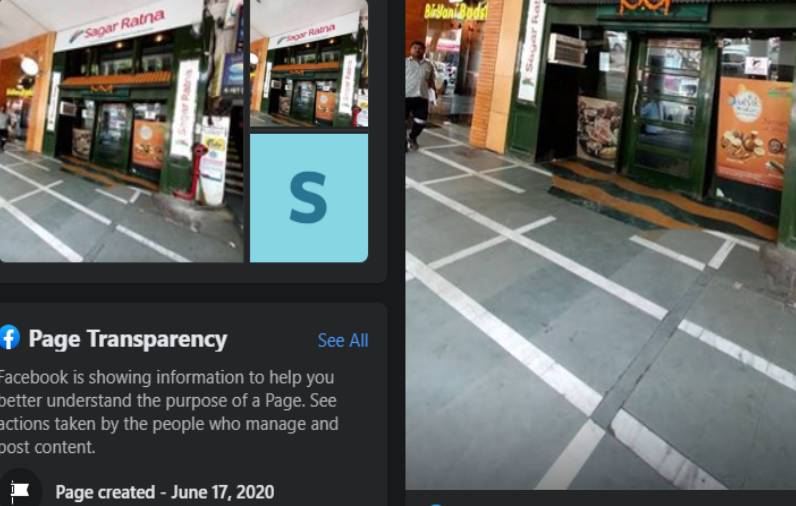 We searched for the original page of Sagar Ratna and found a post which says the hotel has officially not announced any such offers. The Facebook post read, "Disclaimer: We hereby inform all our esteemed patrons that it has come to our notice that some fraudsters are luring public with offers from Sagar Ratna like 'Buy one Thali and get Two Thali free'.
These ads/offers may be phishing activities that may lead to commercial loss at your end for which Sagar Ratna cannot be held responsible. You are advised not to pay heed to any such offers as it is not endorsed by us. For more information, online ordering or loyalty offers, please visit us at www.sagarratna.in."
Maharaja Bhog which has its franchisees worldwide also shared on their official page to be beware of such false offers. "Please be aware of FAKE OFFERS MISUSING MAHARAJA BHOG'S NAME through calls, social media websites and fake pages or accounts on social media websites. Please cross check the authenticity of the offer with the respective outlets. For any queries, feel free to contact Team Maharaja Bhog at:
Website: http://www.maharajabhog.com/ E-mail: [email protected]", read the Facebook post.
The Maharaja Bhog team also said that they have filed a complaint with the cybercrime police regarding the fraudulent posts.
Hence, the messages are fraudulent and it seems to be a phishing scam. No such offers are being offered by any such restaurants.
Claim Review :
Buy 1 Get 2 Thali free message of Sagar Ratna and other restaurants
Claimed By :
Social Media Users