Hyderabad: A message claiming that garlic water can cure Coronavirus has resurfaced on social media platforms. After a 24-year-old techie from Telangana tested positive for the deadly virus this message has gone viral on several Whatsapp groups.
The message, which is primarily shared on Whatsapp and Facebook, claims that Coronavirus can be cured by drinking freshly boiled garlic water. The message says, "GOOD NEWS!!! Wuhan's Coronavirus can cure itself by a bowl of freshly boiled garlic water. The old Chinese doctor proved its effectiveness. Many patients have also proven it to be effective, RECIPE: Take eight (8) chopped garlic cloves, add seven (7) cups of water and bring to a boil. Eat and drink the boiled water from the garlic. Improved and cured overnight ... Please share with all your contacts can help save lives. It's better to treat the cause while treating the disease."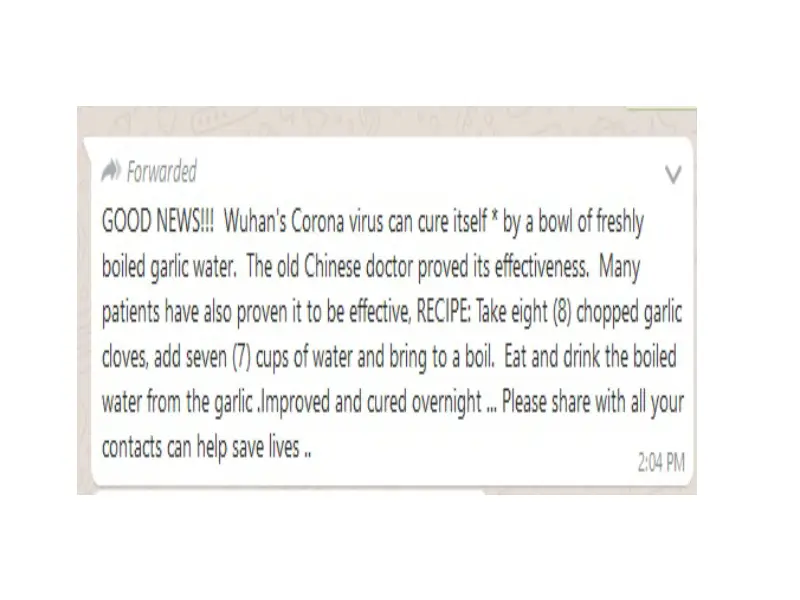 Fact Check:
Newsmeter did a Google reverse image search and found that several media portals, such as Quint and Databaaz, had reported that this Whatsapp message is unverified. While the articles were published in February, the Whatsapp message is still doing the rounds in many private groups amid the growing Coronavirus concerns in Telangana.
According to a statement released by the World Health Organisation (WHO), there is no evidence to prove that eating garlic will prevent Coronavirus. The WHO said, "Garlic is a healthy food that may have some anti-microbial properties. However, there is no evidence from the current outbreak that eating garlic has protected people from the new Coronavirus."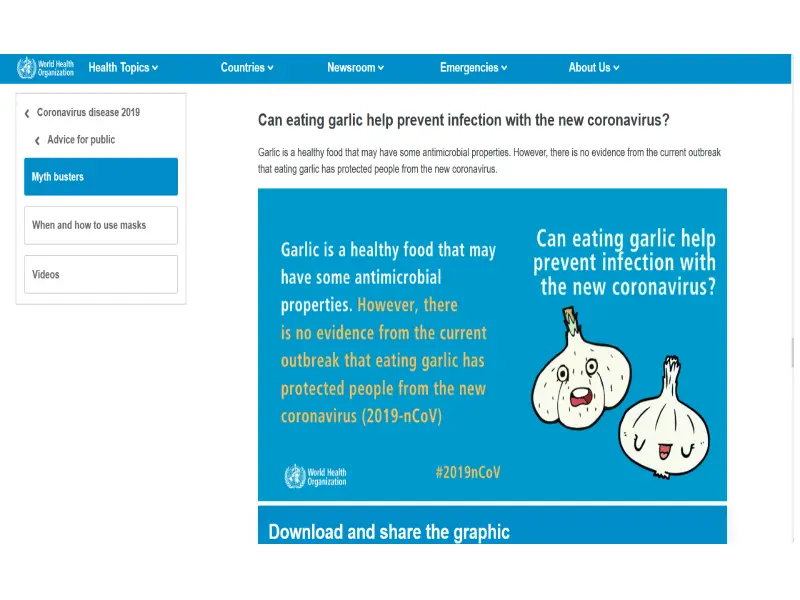 While garlic is considered a home remedy for the common cold, several medical reviewers have suggested that there is no conclusive evidence to prove this. In a study published in 2014 by E. Lissiman, Bhasale A.L, Cohen M. regarding garlic for the common cold, it was found that people who took garlic every day for three months had fewer colds. However, more clinical trials on the same need to be conducted to treat this as scientific evidence.
Speaking to NewsMeter, P. Sravan Kumar, superintendent of Gandhi Hospital in Hyderabad, also confirmed this. "There is no scientific basis for such claims. Garlic is a home remedy, but it can't be a substitute or a proper cure."
Therefore, the claim that drinking boiled garlic water will cure Coronavirus is UNVERIFIED. There is not enough scientific evidence to prove that this is true.
Claim Review :
garlic water cure Coronavirus
Claimed By :
Social Media Users