FACT CHECK: Claim that Priyanka Gandhi is wearing a cross instead of 'Mangalsutra' is false.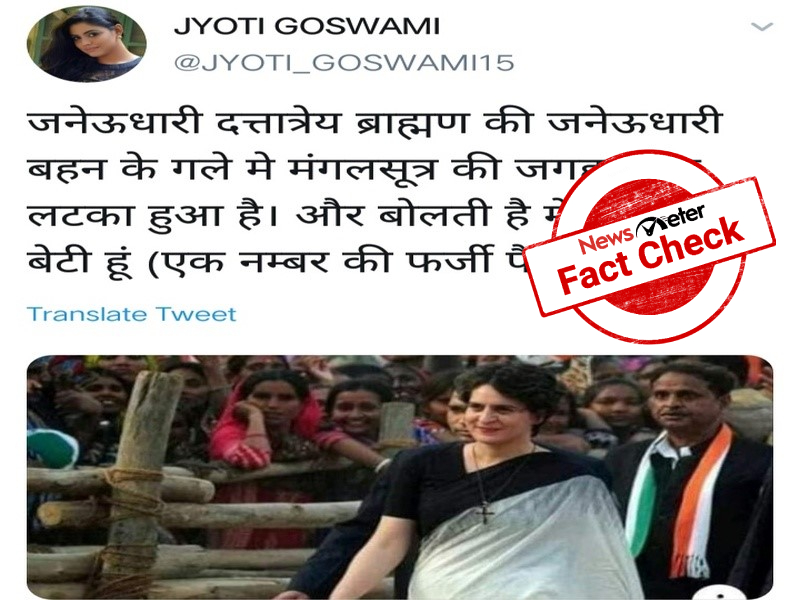 Hyderabad: A picture of Priyanka Gandhi is viral on social media and users claim that she is wearing a cross chain at a rally instead of a 'Mangalsutra'.
A Twitter user shared the image and wrote, "The cross hangs in place of Mangalsutra in the neck of the janeudhari sister of Janaudhari Dattatreya Brahmin. And speaks I am the daughter of Ganga (fake family of a number)" (sic).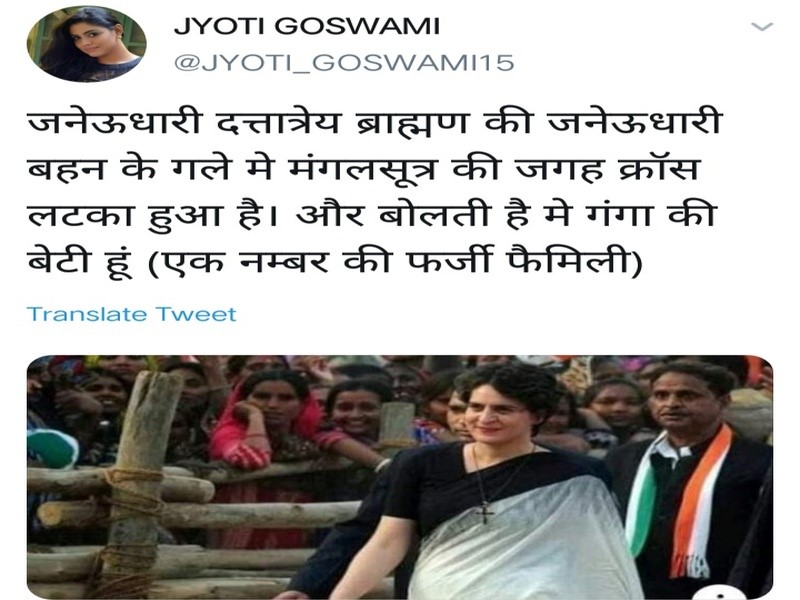 FACT CHECK:
This claim is false.
Newsmeter performed a reverse image search and found the original picture on 'First Post'. In this image Gandhi is not wearing a cross chain and has the same attire which proves that the image is morphed. This image was taken during the Uttar Pradesh 2017 rally and the article is titled, "UP Election 2017: Rahul's Raebareli rally falls flat, but Priyanka Gandhi saves the day for Congress".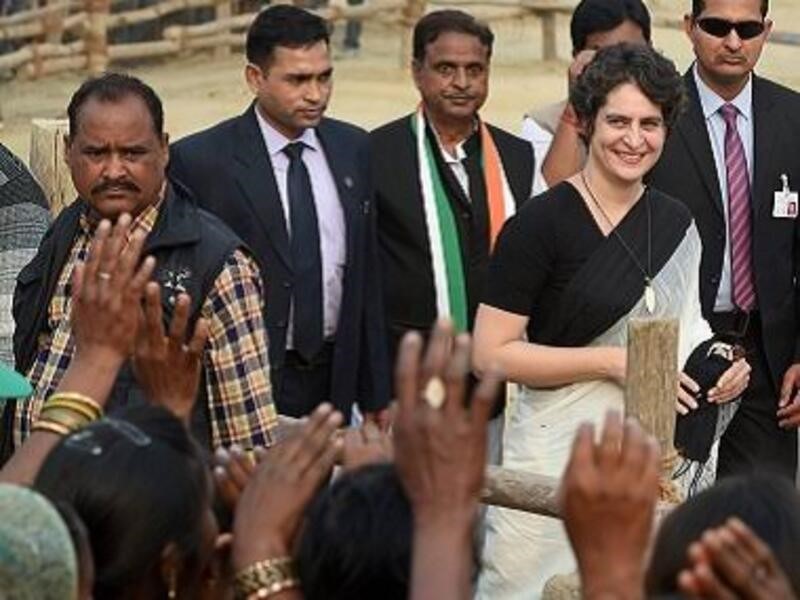 Another article by 'Huffington Post India' also carries the original photo and is credited to photographer Sanjay Kanojia and Getty Images. She is seen wearing another chain and not the cross chain as social media users falsely claimed.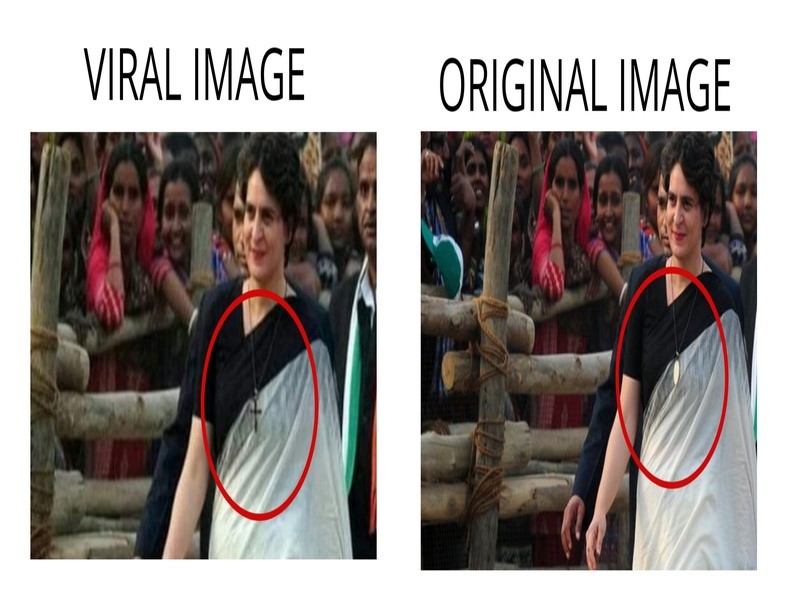 Through this, it is clear that the claim is false.
Claim Review :
Priyanka Gandhi is wearing a cross instead of Mangalsutra
Claimed By :
Twitter Users