Hyderabad: Two months post the celebration of Raksha Bandhan in India, a viral claim on social media states the Director of Medical Education in Kerala, Dr Ramla Beevi, has banned celebrations in all government-run medical colleges in the state because it is a Hindu festival.
This news is viral on social media and many netizeins have posted about it. A post on Facebook reads, " Kerala medical education director Dr. Tampa Beevi bans Raksha Bandhan in Govt medical colleges as the festival is Hindu" (archived post)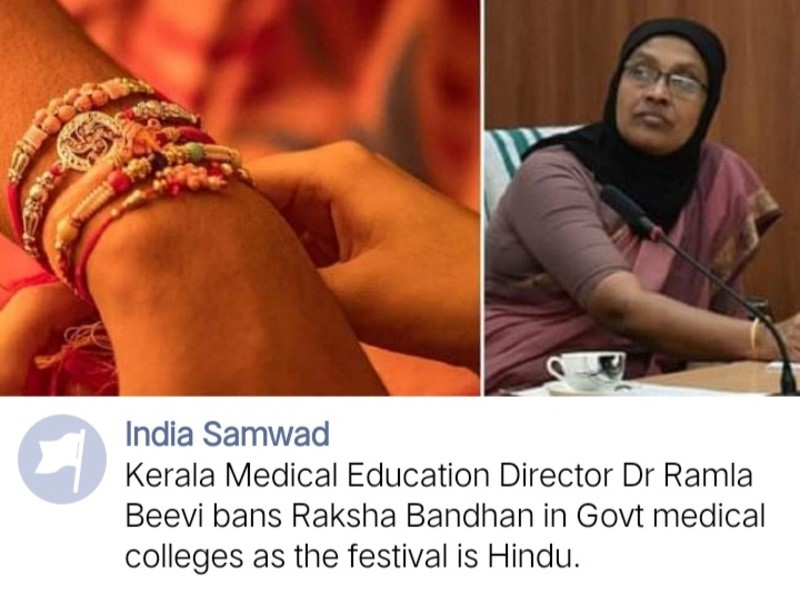 Click here and here to view similar claims.
Many users are citing an article by 'Organizer' which published an article on October 3,2020 with the title,"Kerala Medical Education Director Dr Ramla Beevi bans Raksha Bandhan in Govt medical colleges as the festival is Hindu". This media outlet and many others like Yahoo state that the ban has been passed.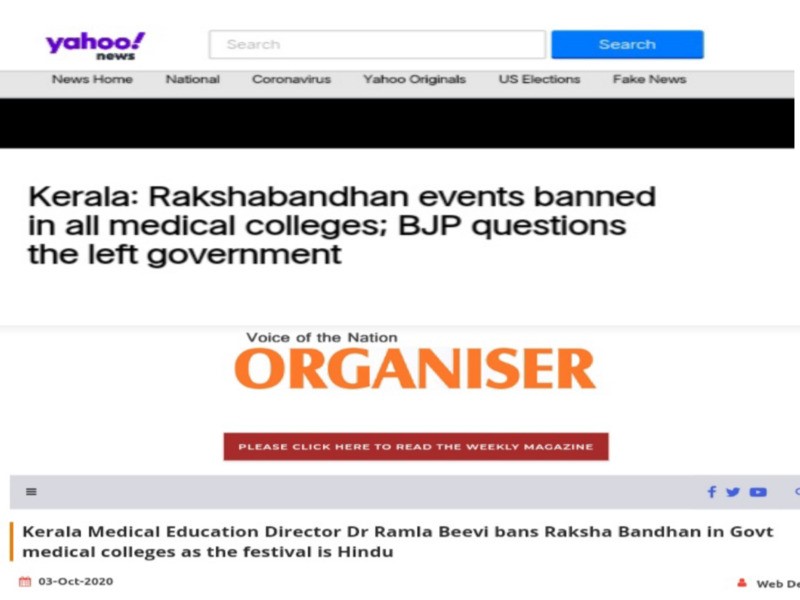 FACT CHECK:
This claim is false.
On 11 September 2020, Dr Ramla Beevi issued a circular in Malayalam that states no celebrations such as Raksha Bandhan can be held in government-run medical colleges in Kerala without prior permission. The subject line of the circular upon translation reads,"About celebration of Raksha Bandhan in medical colleges".
https://drive.google.com/file/d/1cNdYFewrTK2ADyGPvUZvDKm51MQfSVHv/view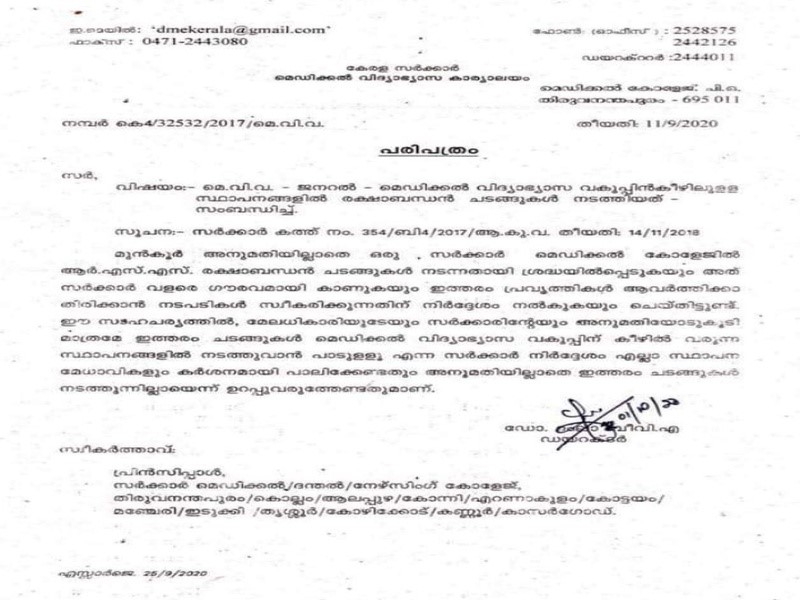 "A Raksha Bandhan celebration organised by RSS in one of the state-run medical colleges without prior permission has come to our notice and we have taken serious note of the matter. We have already informed the institute concerned not to hold such celebrations without prior permission. In this context, all institution heads are to note that these celebrations can only be conducted in government medical colleges with prior permission from the institution head and government authorities," it reads upon translation.
The circular at no point mentions a ban on Raksha Bandhan. It was issued with respect to the clash between two groups over Raksha Bandhan celebrations organised at a medical college in Ernakulam district in 2019. The circular only asked the students to seek prior permission from institution heads before holding such events.
Newsmeter found a report by 'Times Now' which addressed this issue and quoted CPI(M) leader AN Shamseer, who said no Hindu celebration has been banned and the order only seeks prior permission. It tweeted the same as well.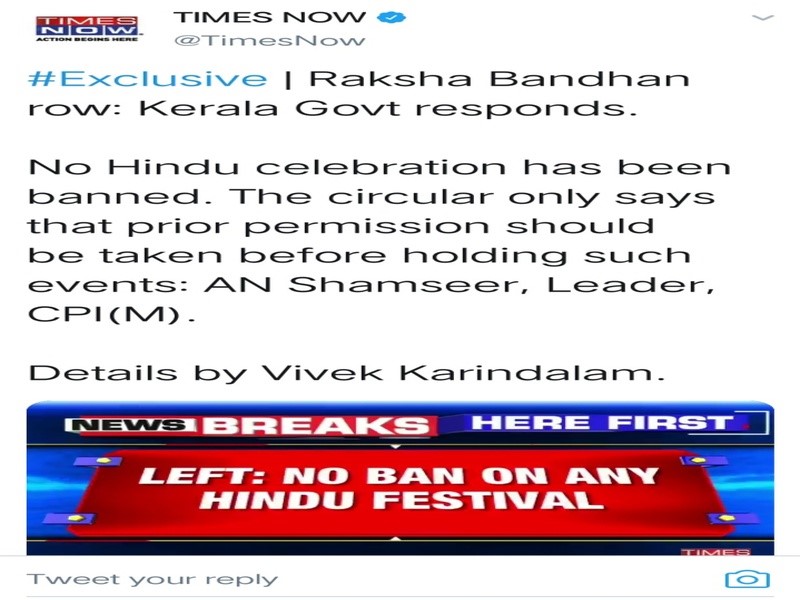 Evidently, the claim is false.
Claim Review :
Claim that Raksha Bandhan is banned in Kerala
Claimed By :
Facebook Users