Hyderabad: An image claiming that students in Uttar Pradesh will not be given scholarships this year due to Budget constraint is circulating on social media. The picture used the graphic plate of ABP news and mentions the claim.
A Facebook post along with the picture reads, " There is a budget of Rs 1000 crore to build temples not for scholarship."
A tweet shares the same picture and reads, "That is why, say, choose a written leader. If you choose illiterate unicorn with a lungi, you have to bear it all".
FACT CHECK:
The claim is FALSE.
Newsmeter could not find any media report that claimed that the UP government was not providing scholarships to students this year.
A report by India Today states that the Uttar Pradesh government will launch scholarship schemes for students of Classes X and XII and those pursuing graduation.
A report by Live Hindustan said that "This time the state government has released the budget for the scholarship but the permission of the Finance Commission is needed to go to the account of the budget departments."
Apart from this, it should be noted that the font in the viral image is different from genuine ABP news graphic plates. Its format also does not match the format of ABP News 'Breaking News' graphic plate, thus meaning it is a morphed picture.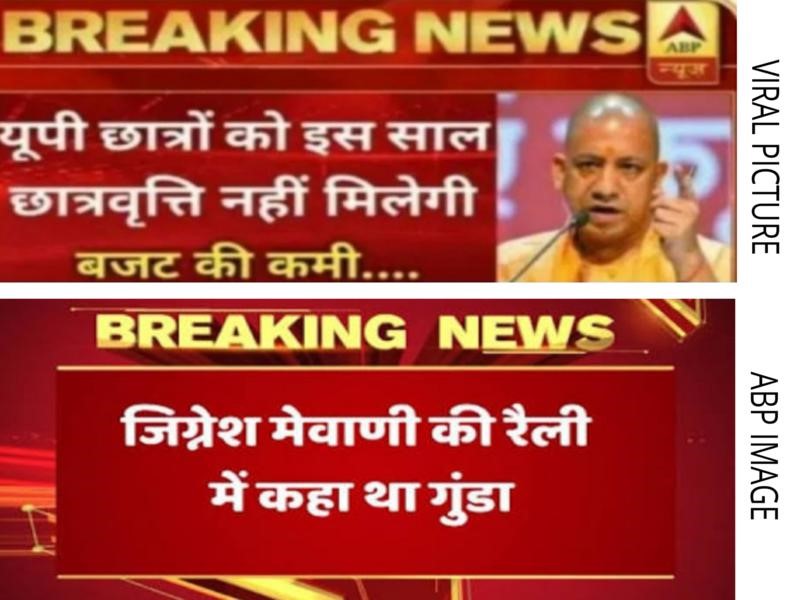 Therefore, the claim is false.
Claim Review :
UP is providing Scholarships
Claimed By :
social media users