Hyderabad: Coronavirus outbreak has now spread across the globe. Infecting some prominent leaders like UK Prime Minister Boris Jhonson and Canada Prime Minister Justin Trudeau's the pandemic has spread across borders. Amidst this many were seen sharing the picture stating: "Have Trust issues but Putin is on Another Level..!!"
The picture was also shared on Facebook.
But did Putin really attended a meeting in Hazmat suit?
Fact Check:
NewsMeter team did a Google reverse image search using the picture and found that many images are available online, where he is sitting at the center and talking to his ministers.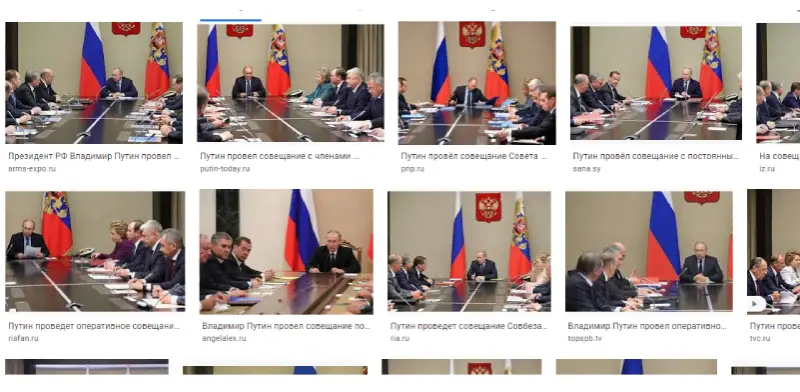 We found that a picture exactly matched one of the pictures going viral on social media. The picture is easily available on Google.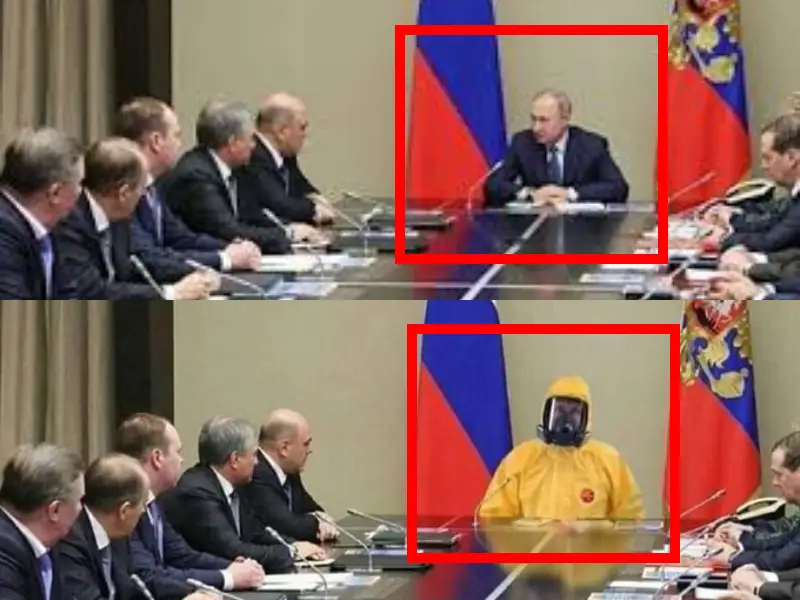 When we searched using keywords, 'Putin wearing Hazmat suit', many news reports popped up. The reports stated that Putin visited a Russian hospital were coronavirus patients were admitted. During the visit to the hospital, he wore a yellow Hazmat suit.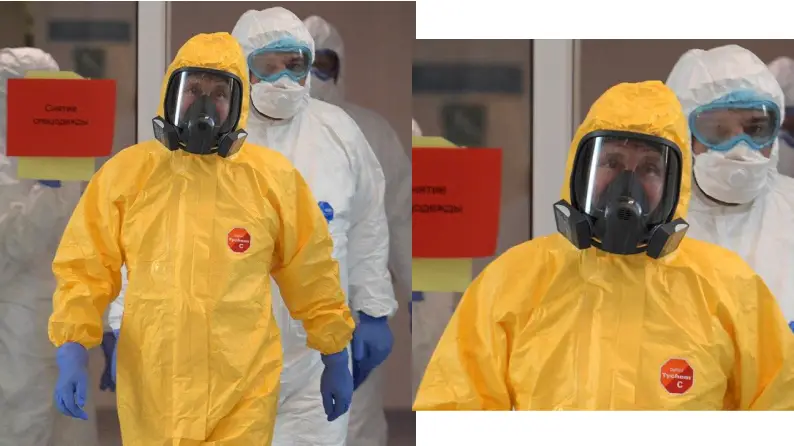 It was clearly evident from these photos that picture of Putin wearing Hazmat suit has been picked from here and superimposed on the original picture.
Hence there is no proof of him attending the meeting in Hazmat suit.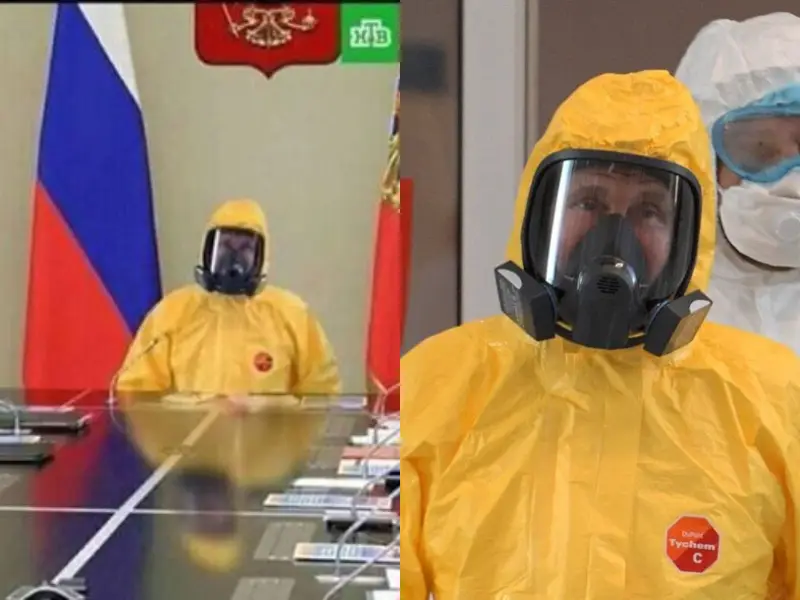 Another picture of him wearing a Hazmat suit and entering the office is also photoshopped.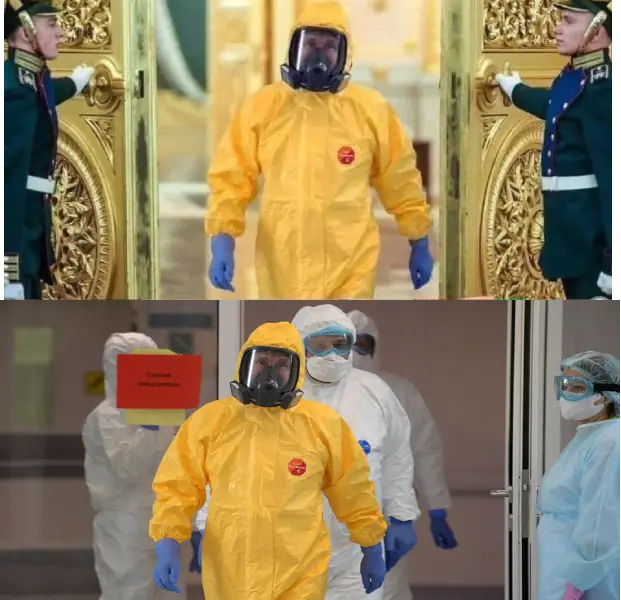 The above image was confirmed to be a meme by The Moscow Times.
It is to be noted that cropping a picture and putting it out of context is widely used. Indian politicians have also been victim of this trick. A picture of Tamil Nadu politician O Paneerselvam went viral where he was seen bowing down to Modi. In the original picture, he was bowing down to Jayalalitha. The picture was cropped in such a way that it looked real.