Hyderabad: For the last couple of days, social media users of the Telugu states are spreading a message that a lemon juice remedy would kill coronavirus.
According to a message, Ln Ranga Venkateswara Rao of Nidadavole in West Godavari district of Andhra Pradesh has developed a procedure to kill coronavirus and contain its spread.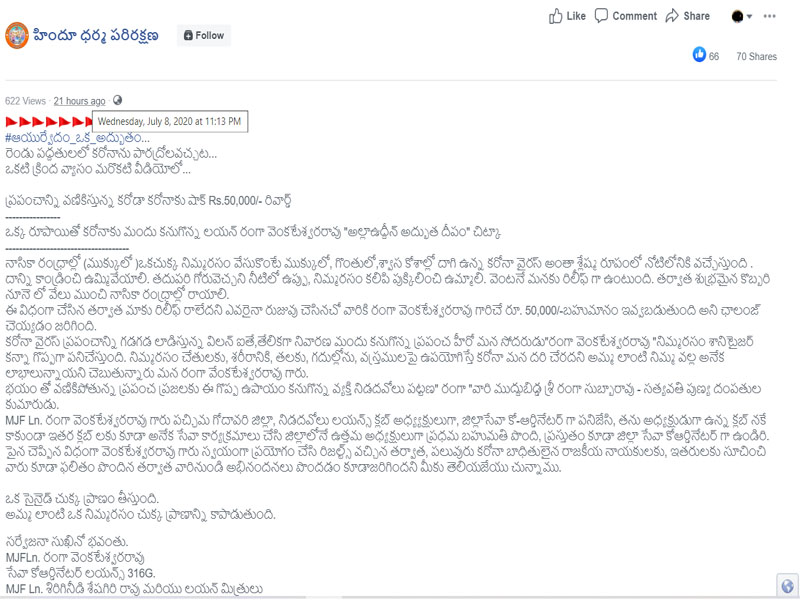 It also says that Ln Ranga Venkateswara Rao has announced to pay Rs 50000 if his procedure failed to cure COVID patients.
According to the message, Ranga Venkateswara Rao squeezed some lemon juice into his nostrils. He mixed salt and lemon juice with hot water and gargled for some time. Later, he administered two drops of coconut oil into nostrils. He claimed that he felt great relief and suggested the same to others with the same problems.
He also suggested applying lemon juice on the head, face, and other body parts to kill coronavirus immediately.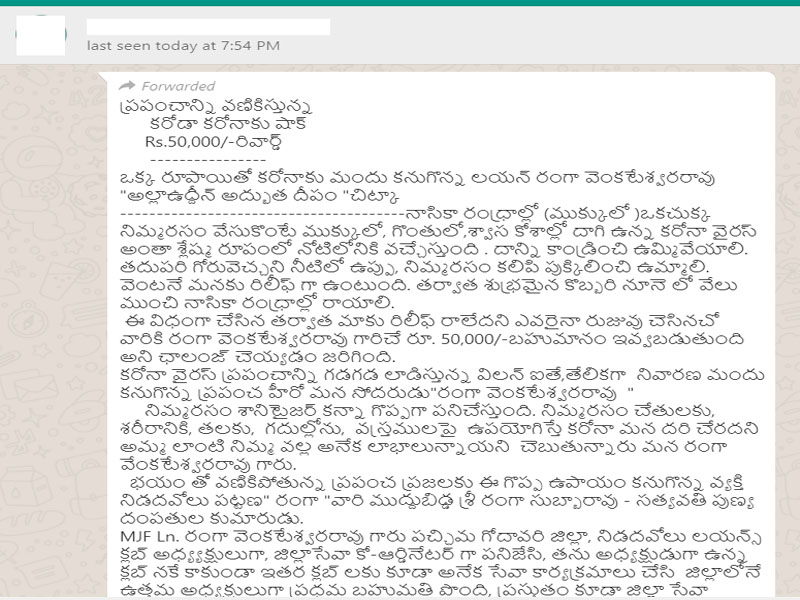 FACT CHECK:
The claim that Lemon juice can cure COVID-19 infection is FALSE.
To fact check, News Meter wanted to hear from Ln Ranga Venkateswara Rao himself. By the time we approached him; he ended an interview with satellite news channels and demonstrated how he is using lemon juice as the remedy for coronavirus. In an interaction with News Meter, Ln Ranga Venkateswara Rao confessed that he suffered from blockage of nostrils for a while. He said the social stigma is one reason for many people not to go to hospitals.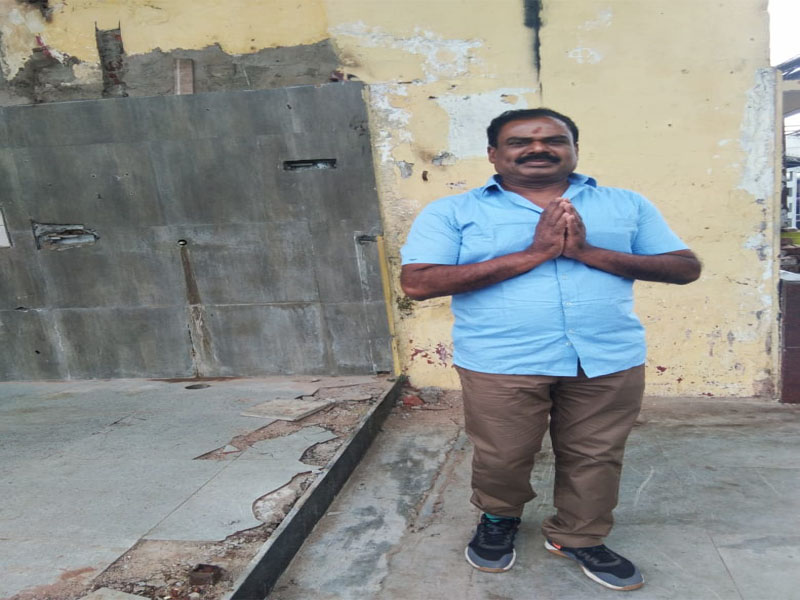 He said that he squeezed lemon juice into nostrils, gargled with hot salty-lemony water, and put two drops of coconut oil in nostrils to get relief. He said that he shared his experience with fellow members of Lions Club, Nidadavole. They also followed the procedure and hailed him for preparing a simple home remedy for coronavirus.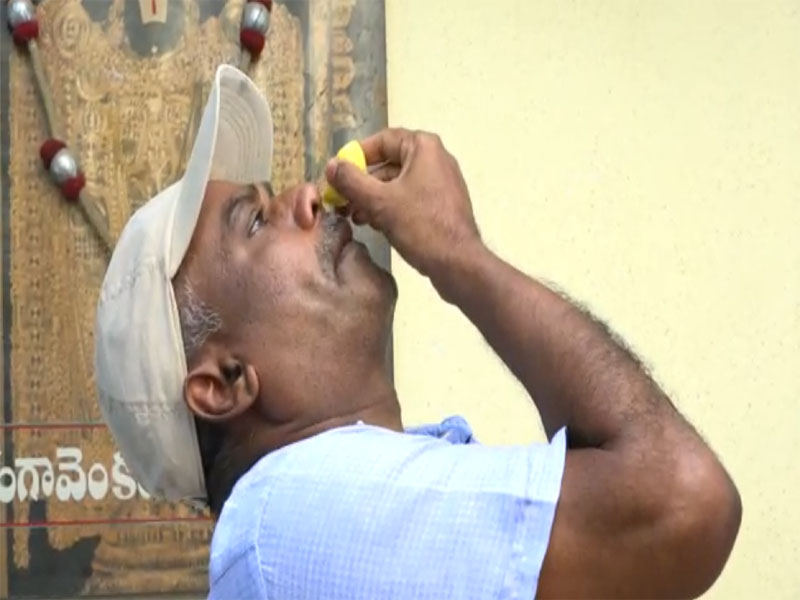 Ln Ranga Venkateswara Rao admitted that he made the challenge only to encourage the people to follow his simple procedure with good intent. He confessed that the lemon juice remedy is not for Covid-19 patients. He said he is not prescribing this remedy for COVID positive people.
To take a Doctor's stand on this, Newsmter contacted Dr. B. Venkateswar Rao MD (Ophth) AIIMS, who refuted the claim that hot salty lemon water can cure COVID-19 infection. He clarified that there is a general notion among people that by consuming lemon, you'll raise your body's pH level (pH is a scale that's used to rank the acidity of substances), in which the virus cannot survive. But studies have clearly shown that SARS-CoV-2 or Coronavirus is extremely stable in a wide range of pH values at room temperature (pH3-10). So gargling with or drinking lemon juice or water is NOT going to kill coronavirus.
He also added that for those people who actually have a sore throat, gargling with warm salt water can sometimes give relief. But it's best to stay away from drinks like lemon juice or orange juice because those things can irritate an already inflamed throat.
Zinc, Vit C & Vit D supplementation boosts immunity thereby reducing the risk of COVID Infection. Studies are underway to establish the role of the above in the prevention of COVID infection, Dr. B. Venkateswar Rao MD (Ophth) AIIMS added.
Hence, it is proved that lemon juice is not a cure for coronavirus. The claims are FALSE.
Claim Review :
lemon juice is cure for COVID-19
Claimed By :
Social Media Users