Fact Check: No, women receiving money in old video are not Shaheen Bagh protestors, but victims of Delhi riots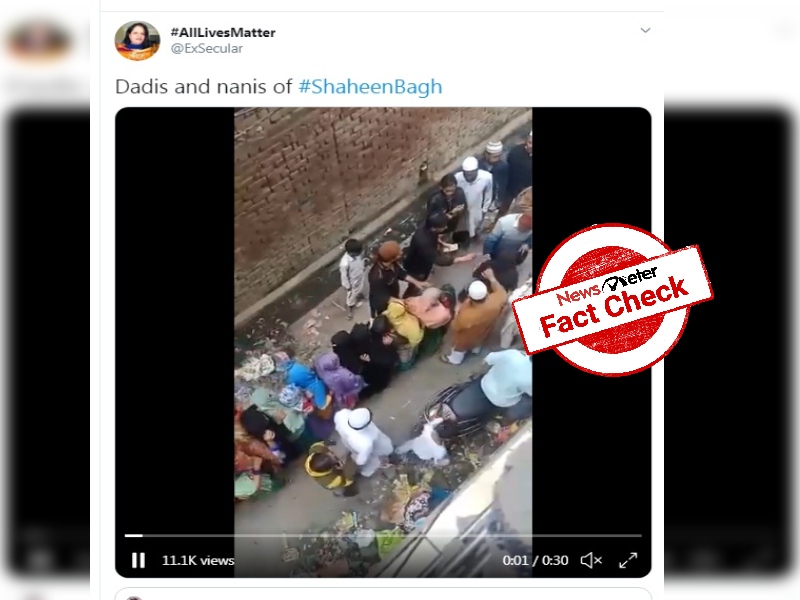 A video, which had gone viral during Shaheen Bagh protests, has resurfaced again on Twitter. The video has surfaced against the backdrop of reports that several Shaheen Bagh activists have joined BJP.
It has triggered into a political slugfest with Delhi's ruling AAP alleging that BJP orchestrated Shaheen Bagh protests.
Twitter profile @ExSecular posted a video of several Muslim women standing in a queue and receiving money. The post claims women in the video are Shaheen Bagh protesters. This video captioned as "dadis and nannis of #shaheen bagh."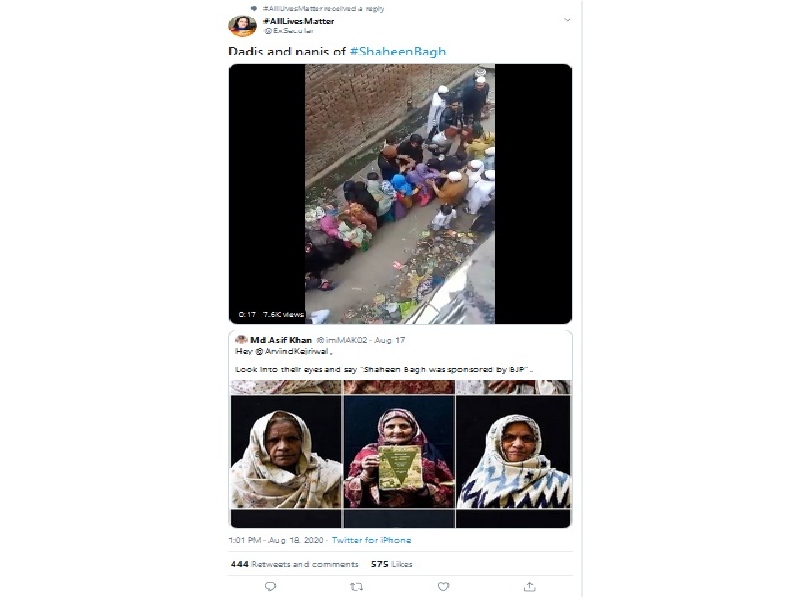 Archved link of the claim is here.
Fact-Check:
This old video is NOT related to Shaheen Bagh protestors. It is a video of relief distribution to victims of Delhi riots in Old Mustafabad, which is 40 km away from Shaheen Bagh.
During a reverse image search of one of the keyframes of the video, Newsmeter came across several fact-checked articles of March 2, 2020.
They all have concluded that it is a video of relief being provided to residents of Babu Nagar and Shivnagar of Old Mustafabad, who lost their homes and property in six-day Delhi riots from February 23.
This viral claim was initially debunked by a social activist Chandra Mohan on March 2. He posted a Facebook video with a detailed report on the incident. He recorded a Facebook video at the very spot and spoke to Shahzad Malik, who was seen distributing money in the video.
Chandra Mohan confirmed that the viral video relates to relief distribution among Delhi riots victims in Babu Nagar.
When relief material got exhausted, Malik distributed Rs 70,000 cash among the remaining victims."This man [Malik] has a big heart. He gave Rs 70,000 of his own money. He gave Rs 500 to each person," said Chandra Mohan.
The Quint has also published a detailed report on the video to verify the viral claim on March 4, 2020. Shahzad Malik, who was distributing the money in the video, spoke to The Quint.
"Some relief material had come from Jamia and we made an announcement about it. Several women came to take it. But after the supplies got over, some women were left out. So I gave them Rs 500 each. I didn't know that it will backfire like this," he told the Quint
The seriousness of widespread anti-CAA protests and Shaheen Bagh sit-in helped the video to become viral earlier this year. Several prominent people on social media shared it with false claims.
The claim was also fact-checked by Alt News, Boomlive and others in March this year .
So the video claim that the money was being distributed among Shaheen Bagh women protesters is FALSE.
Claim Review :
Women receiving money in old video are Shaheen Bagh protestors.
Claimed By :
social media users