Hyderabad: A video of distressed people at an airport being helped by emergency and police personnel is doing the rounds of WhatsApp. It is being claimed that the video shows passengers infected with Corona virus being killed by Ethiopian police. One WhatsApp user shared the video along with a text that read, "Last flight from Italy to Ethiopia. They were killed by Ethiopian police due to corona viruses (sic)."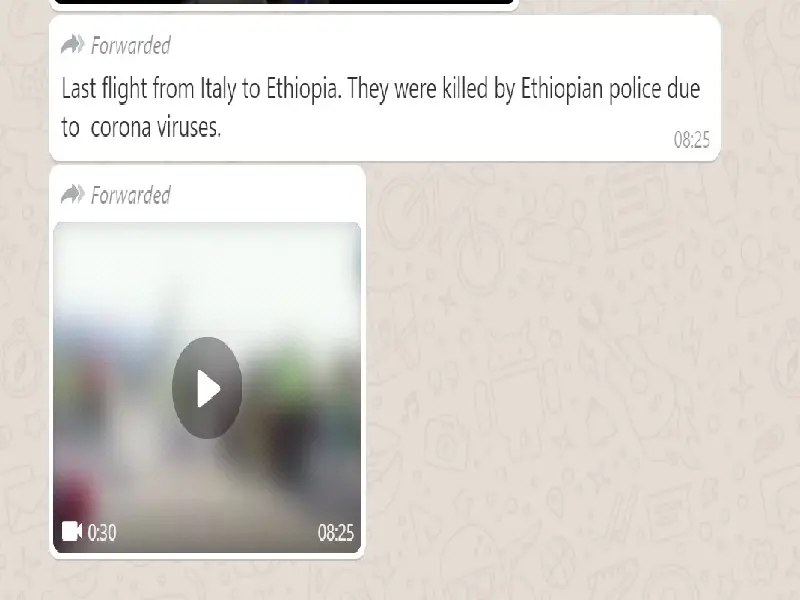 A Facebook user also shared the video with a post that read, "The Ethiopian Airlines flight from Italy this evening to Addis Ababa airport. Most of the passengers are infected with the virus, and there is no strength except in God."
Subhannallah. Addis Ababa Boli AirPort, today Ethiopian flight from Rome-Italy 😢

Roble Deria ಅವರಿಂದ ಈ ದಿನದಂದು ಪೋಸ್ಟ್ ಮಾಡಲಾಗಿದೆ ಮಂಗಳವಾರ, ಮಾರ್ಚ್ 17, 2020
Fact Check:
The above claims are FALSE.
If observed carefully, we can see 'Senegal' written across the airplane seen in the video. So we know that this is NOT an airport in Ethiopia but an airport in Senegal.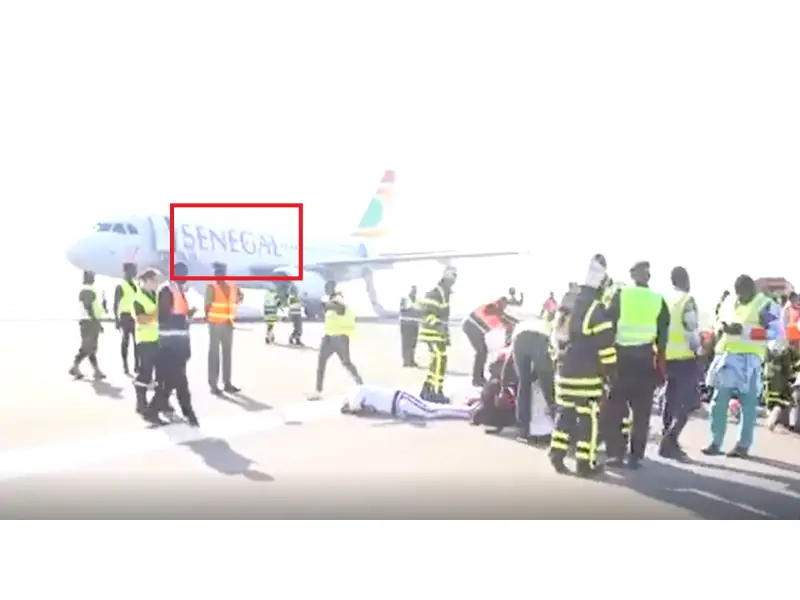 In another frame, we can see a banner with the words 'Aeroport Dak…'. When we searched for airports in Senegal, we found that one of the prominent airports is Dakar Airport.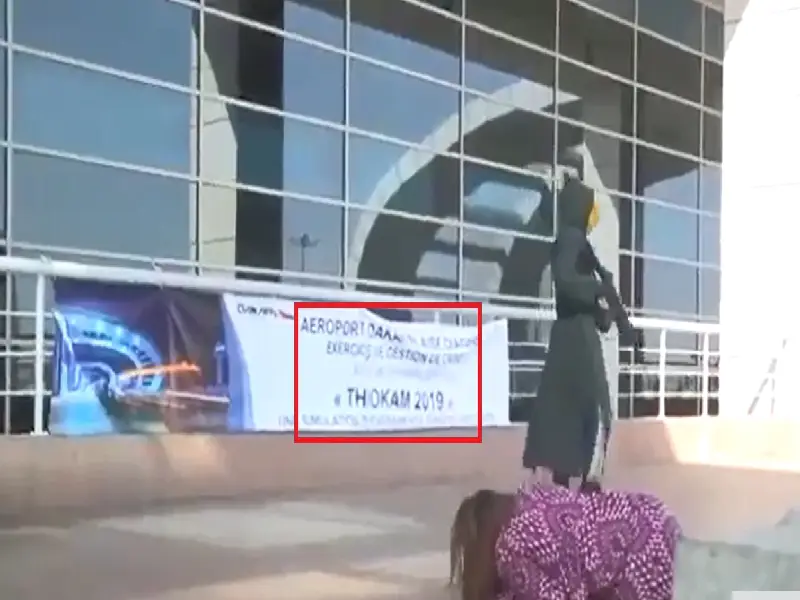 In the video, we can also see a logo on the top right that says Dakaractu TV, a French channel based in Senegal. We found the channel's website, www.dakaractu.com, which publishes news from the area and also found its YouTube channel. When we did a search using the keywords "Dakar airport", we found the same video that's going viral that was published on 29 November 2019.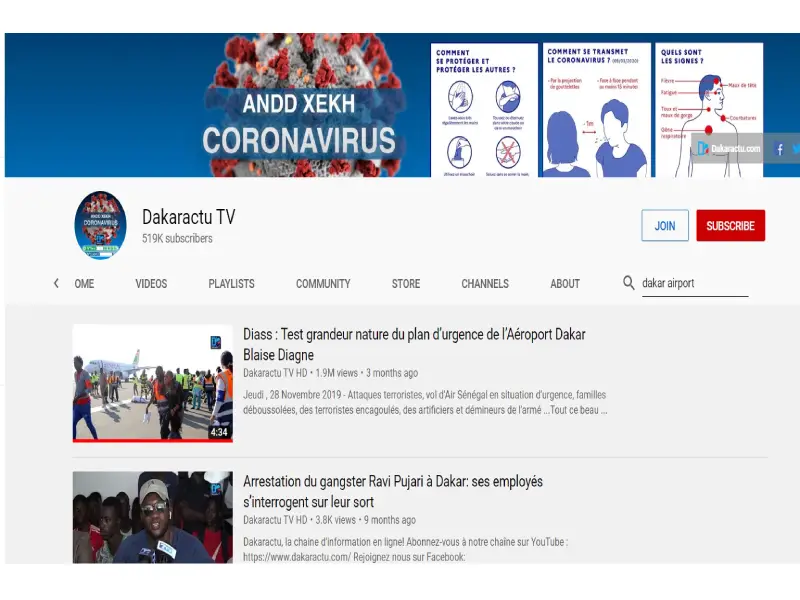 When translated, the video's title reads, "Diass: Full-scale test of the Dakar Blaise Diagne Airport emergency plan"
The description of the video reads, "Thursday, November 28, 2019 – Terrorist attacks, Air Senegal flight in an emergency, disoriented families, hooded terrorists, fireworks and army deminers …This Thursday morning, all these people were at the Airport International Blaise Diagne (AIBD), fortunately for a simple simulation. It was, in fact, training aimed at evaluating the capacity to respond to various crises that may arise during airport operations after two years of operation. In front of the press, at the end of the exercise, the director general of LAS (Limak-Aibd-Summa), Xavier Mary, thanked Air Senegal for the provision of an aircraft with the crew to be much closer to reality (sic)."
This video was uploaded before the outbreak of COVID-19 and was a mock hostage situation drill at the Dakar airport in Senegal.
Hence, the above claims are FALSE. This video does NOT depict the plight of Corona virus patients arriving in Ethiopia from Italy and the police did NOT shoot them because they were infected.