Hyderabad: Pakistani Canadian author Tarek Fatah shared a video with a claim that it is from the recent Delhi Assembly polls. The video shows Muslim men raising provocative slogans like "Hindustan me rehna hoga, Allah- ho-akbar kehna hoga."
She tweeted the video with captions "In the #DelhiPolls2020, Muslim goons chant a provocative slogan against Hindus to boast Islamic supremacy. "Hindustan me rehna Hoga, Allah-O-Akbar kehna Hoga" (If u wish to live in India, then you'll hv to chant Allah-O-Akbar)."
Few more have shared the video with the same claim on the Facebook.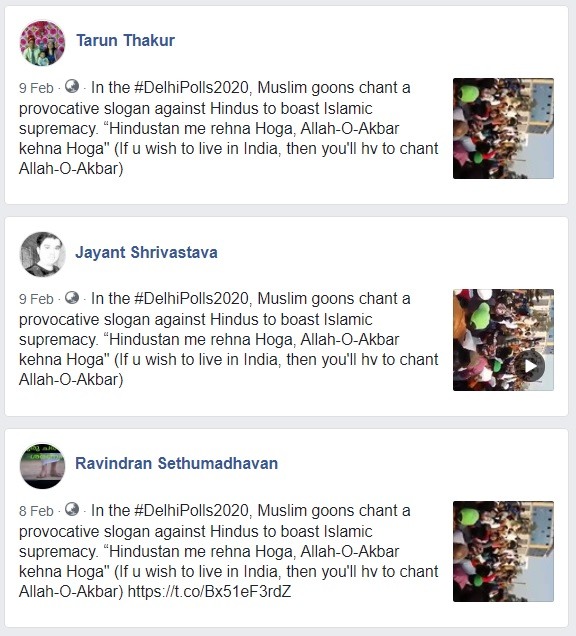 Fact Check:
Newsmeter team extracted key frames from the video and performed reverse image search on Google. In the video, we can see a large sculpture of a horse in a junction. The screenshot of these images, when searched through reverse image search, we found that the sculpture of the horse is from Chetak Circle of Udaipur.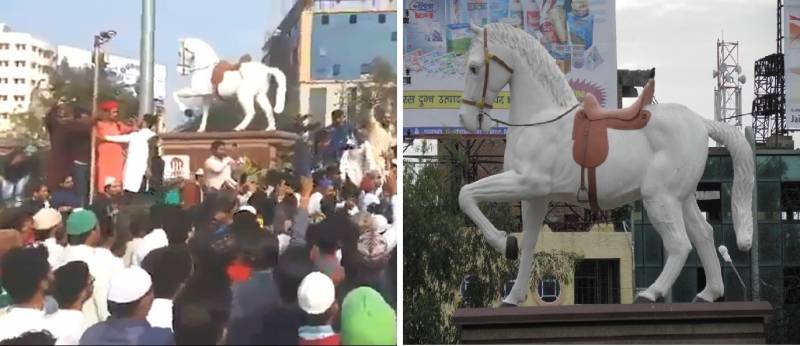 The video, dating back to December 2017, was shot in Udaipur. That particular rally was taken out by angry Muslims after one Shambhu Lal killed a Muslim construction worker from Bengal, accusing him of 'Love Jihad' and uploaded the killing video online. This video went viral and created a rage in Udaipur. We can see videos with longer duration uploaded by few local channels. A channel 'Mewar Aajtak News' has uploaded the same video with a duration of 2.23 minutes.
The men can be seen raising slogans like 'Hindustan Hamara hai', 'Bajrang dal hai hai', 'Hindustan mein rehna hoga, Allah-hu-akbar kehna hoga' etc.
India TV also reported this incident where we can see the same visuals featuring in the video shared by Tarek Fatah.
Many articles can be seen in various media, including NDTV.
Hence, the video shared by Tarek Fatah claiming is has been shot during the Delhi Assembly elections is FALSE.
Claim Review :
Video shared by Tarek Fatah is shot during Delhi Elections
Claimed By :
Social Media Users