Fact check: Viral image of beautiful structure is not Ayodhya's Ram temple but Delhi's Akshardham temple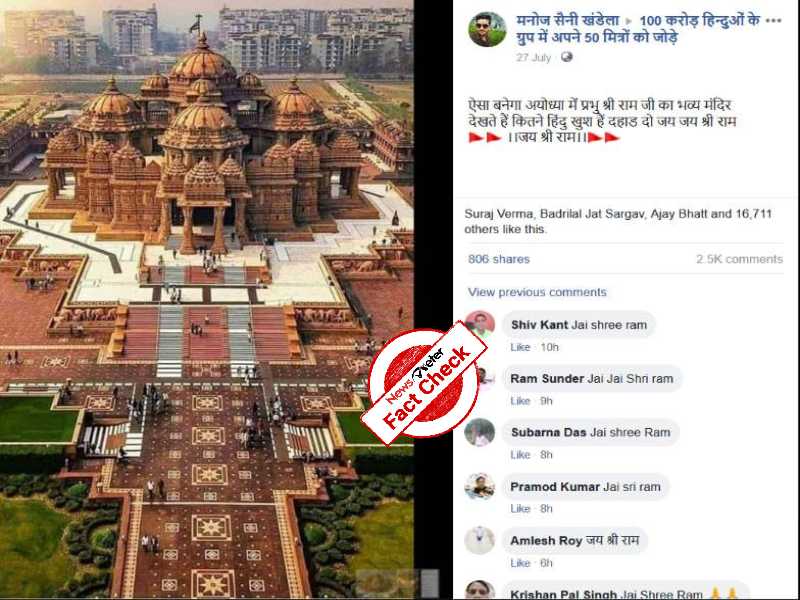 Hyderabad: A photo of a beautiful temple has become viral on social media. The photo is being widely shared on Facebook and Twitter with a claim that it is the proposed model of Ayodhya's Ram temple. Almost 17000 people have reacted to the picture. It has notched 794 shares.
Fact Check:
By reverse image search, we found that the viral photo is of Akshardham Temple in Delhi. So the claim is FALSE.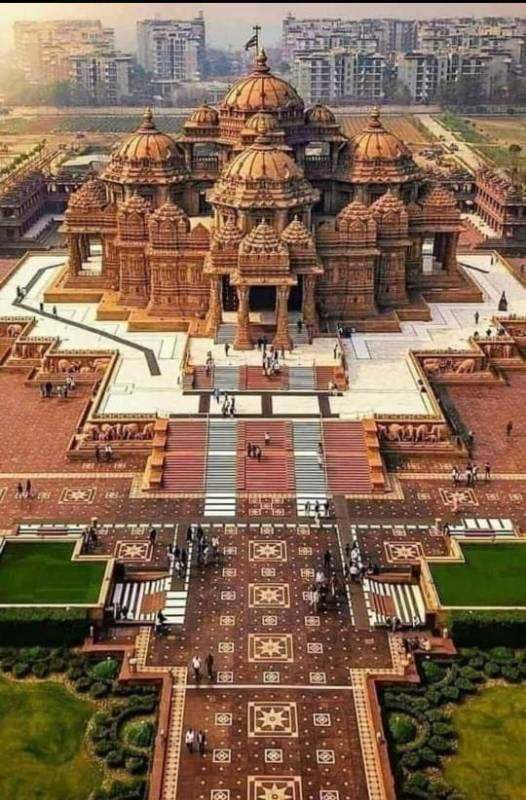 Model of Akshardham temple, New Delhi
Other pictures similar to the picture going viral can also be seen on the Swaminarayan Akshardham temple website.
We also found a photo was uploaded on Google Maps in July 2019. A similar photo was also found on easemytrip.com. It is clear that the photo going viral is not of the Ram temple in Ayodhya, but Swaminarayan Akshardham temple in Delhi.
Chandrakant Sompura, 77, has designed Akshardham temple of Delhi and Somnath temple of Gujarat.
Hence, the claim is FALSE.
Claim Review :
Viral image of beautiful structure is from Ayodhyas Ram temple
Claimed By :
Social Media Users