Hyderabad: A picture of a mosque built in the middle of a square in a densely populated area is going viral on social media claimed to be from Mumbai. The viral picture posted with a caption in Hindi translates as, "More than 200 illegal mosques in Mumbai, thousands of mausoleums built on the streets!" But BMC only found Kangana's office as illegal construction! "
Supreme Court advocate and BJP spokesperson Ashwini Upadhyay shared it on his Facebook wall questioning Maha Government CM as "When will
Mr Uddhav break this illegal construction?"
Delhi BJP General Secretary Kuljit Singh Chahal also shared this picture on Twitter with a similar claim, although he later deleted his tweet. Archived versions of the posts of Kuljit Singh Chahal is here.
Sanjay Dixit, a retired IAS officer, tweeted claiming that the picture is from Bandra, Mumbai.
"A legal construction in Bandra. When is the BMC going to notice this monstrosity in plain sight? Wait. It only insults ordinary public, not the penguins and UTs".
Fact Check:
The viral picture is NOT from Mumbai but from Madhya Pradesh.
A Twitter user said that the picture is from Katra Bazar, Sagar district, Madya Pradesh.
Newsmeter searched the pictures of various mosques in Katra Bazaar with the help of keyword search. We found that the Jama Masjid matches the mosque seen in the viral photo.
The picture of Jama Masjid taken from Google Earth is below, in which we can see that the Masjid is on a crossroads in a densely populated area like the mosque in the viral picture.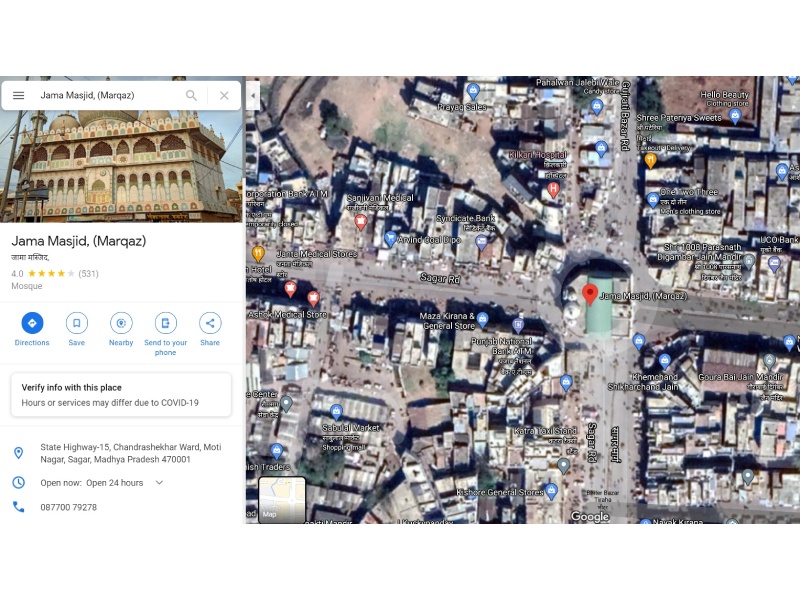 We also compared the viral picture with the pictures of 'Jama Masjid' on Google Maps. We saw many similarities between the two.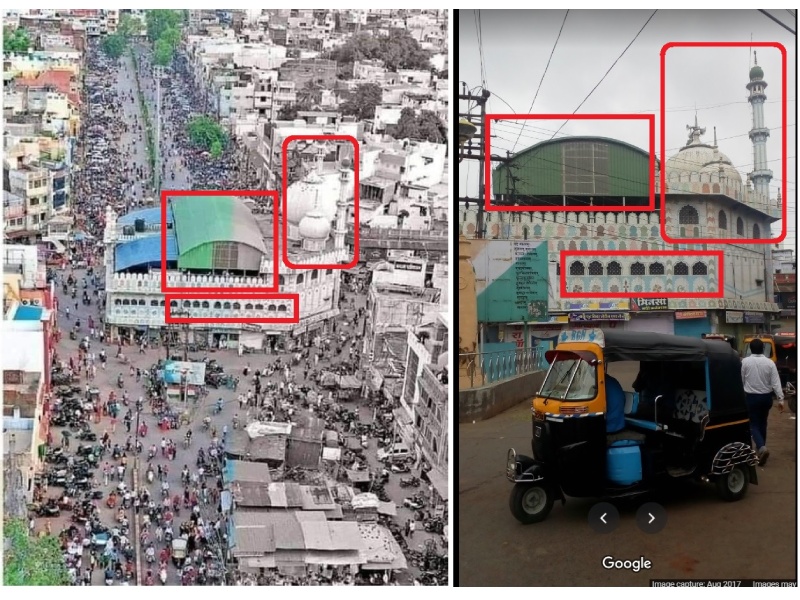 The viral picture is not of Mumbai but Katra Bazaar, Sagar district of Madhya Pradesh.
Hence, the claim is FALSE.
Claim Review :
Mosque in Mumbai
Claimed By :
social media users