Fact Check: Viral video claiming large crowd at Bengaluru's Victoria Hospital, is from PATNA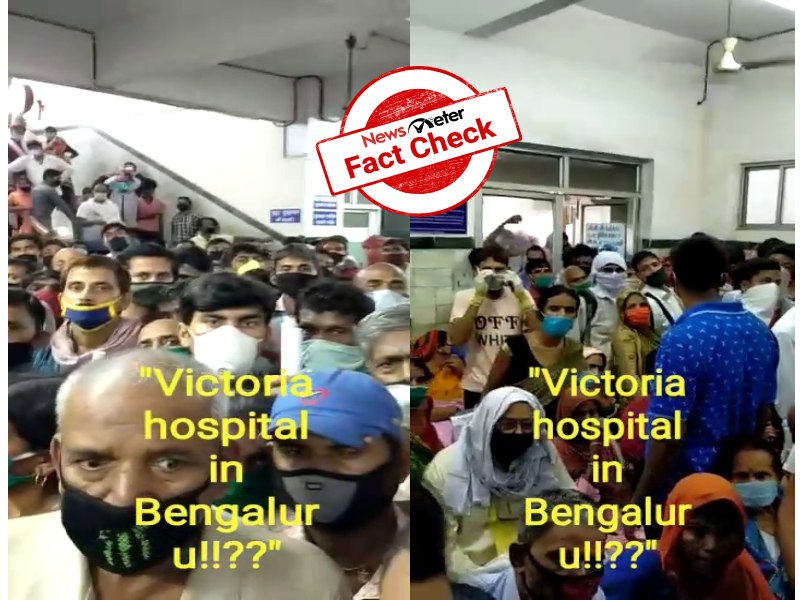 Hyderabad: A video showing a crowd of patients gathered in the out-patient department of a hospital has gone viral on social media. It is reportedly from Bengaluru's Victoria Hospital.
The video is also being shared widely on WhatsApp with the text 'Victoria Hospital, Bengaluru' written on it.
Archived version of the claim can be found here.
Fact Check:
The viral video is NOT from Victoria Hospital in Bengaluru.
Many mainstream media outlets have busted the fake news and the Bengaluru city crime branch has already arrested the person who shared the video. However, the hospital in the said video has not yet been identified. Here is the article from Scroll.in
NewsMeter extracted keyframes from the video and performed a search. We found that it has been shared several times with different claims.
A few comments stated that it was from a hospital in Patna.
When we searched using the keywords "huge crowd in Patna hospital", we found a few results on social media sites. Some claimed that this is the situation in various hospitals, a few others said it is from Patna Government Hospital, while some claimed that it was from Mahaveer Cancer Sansthan in Patna.
A Facebook page, Biharyouth, had also shared the same video. A doctor, Rana Singh, commented that he had shot the video at Mahaveer Cancer Sansthan in Patna. He claimed he is a medical officer there. According to him, the video was taken on 15 July 2020 after a huge crowd had gathered during a COVID-19 screening at OPD ward number five. The situation was a threat to all doctors, nurses, and staff of the hospital, he said.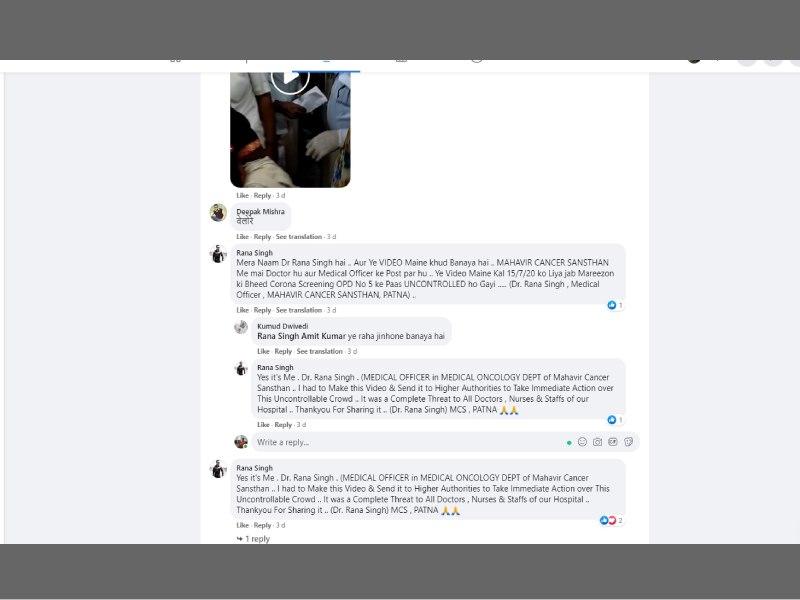 To confirm if Dr. Rana Singh is from the Mahaveer Cancer Sansthan, we checked the hospital's website. We found a Dr. Rana Singh in the list of their medical team. We also found a fact-check article by Boomlive which confirmed that this viral video was from Mahaveer Cancer Sansthan and was indeed shot by a doctor there in the OPD ward of the hospital.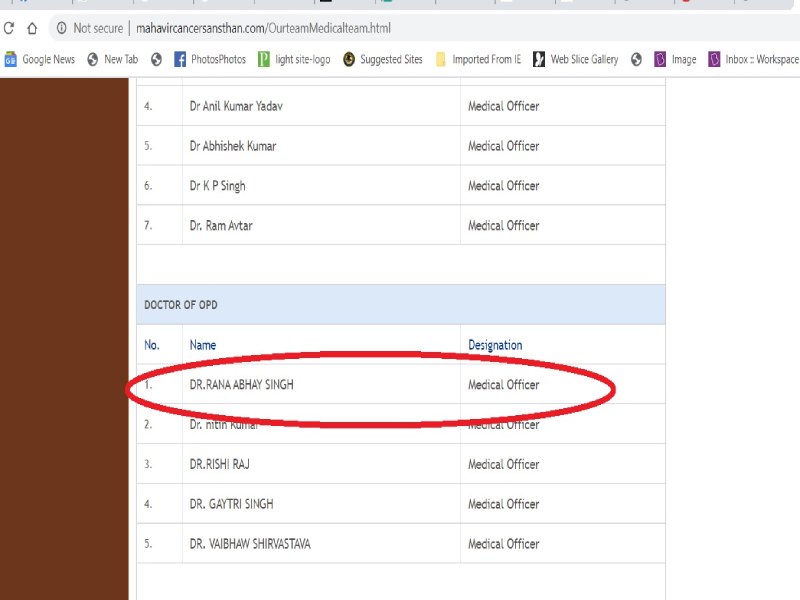 Therefore, the claim that the viral video was shot in Victoria Hospital, Bengaluru, is FALSE.
Claim Review :
Viral video claiming large crowd at Bengalurus Victoria Hospital
Claimed By :
Social Media Users