Fact Check: Viral video of traffic signal being washed away during Hyderabad flood is from China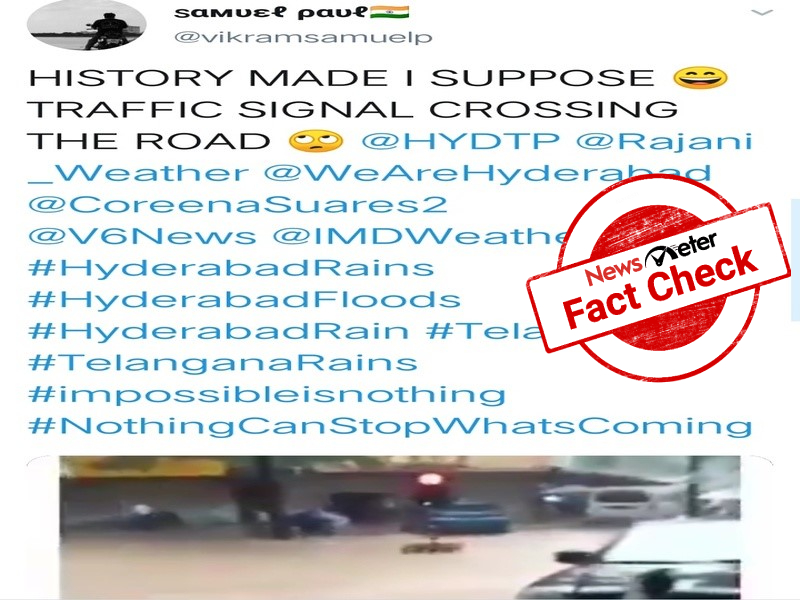 Hyderabad: Heavy rains lashed Telangana and Andhra Pradesh in the past two days, triggering floods in many areas, including Hyderabad. Many videos from the two states have gone viral on social media. One such video shows a traffic signal being washed away by the flood waters.
A Twitter user posted the video and wrote, "HISTORY MADE I SUPPOSE 😄 TRAFFIC SIGNAL CROSSING THE ROAD." He used the hashtags #HyderabadRains, #Telangana, #TelanganaRains to claim that the video was from Hyderabad.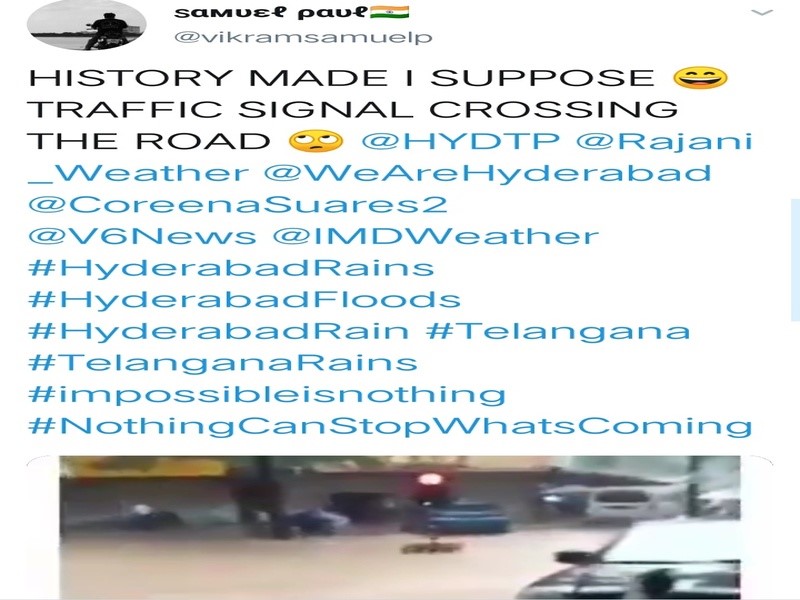 NewsMeter journalist, Coreena Saures, was tagged in the post and we received requests to verify the claim.
FACT CHECK:
The video is NOT from Hyderabad.
NewsMeter performed a reverse image search and found a longer version of the video by a Chinese news network CGTN. It shows a traffic light being swept down a street by flood waters and states that the video was filmed in Yulin City in south China's Guangxi Zhuang Autonomous Region.
We also noticed that the shop signs in the background and a sticker on a two-wheeler are in Mandarin. The characters on the plate read 'HF86' and no state in India allows vehicles to be registered with 'HF'. This proves that the video is not from Telangana.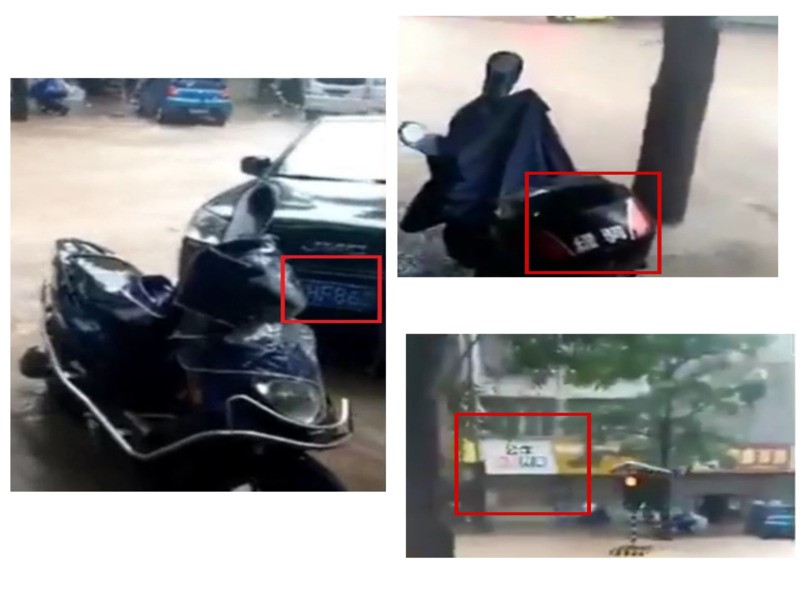 Also, similar claims have been debunked by various media outlets in the past and all have proved that this video is from China.
Hence, the video of a traffic signal being washed away by flood waters is NOT from Hyderabad and the claim is FALSE.
Claim Review :
video of traffic signal being washed away during Hyderabad flood
Claimed By :
Social Media Users