Parts of Delhi were inundated after rain lashed national capital on August 13. According to the India Meteorological Department (IMD), Palam observatory recorded 86 mm rainfall and the Safdarjung weather station measured 42.4 mm rainfall.
Pictures and videos of waterlogging were shared on different social media platforms. One such viral video showed a low-floor bus flooded with water. Twitter users claimed that it was a scene from Delhi.
Kejriwal ji delhi walon ko Venice ka tour DTC mein karate hue😉🤣😂 pic.twitter.com/G4tPojWPcL

— Deshbhakt Caravaan 2.0 (@Being_Habibi) August 13, 2020
This video was shared on Twitter. "Kejriwal ji Delhi walon ko Venice ka tour DTC mein karate hue🤣 https://t.co/G4tPojWPcL," tweeted 'Binod Caravan 2.0' (now changed to Deshbhakt Caravan 2.0)
 Abhishek Dutt, Vice President of Delhi Congress also tweeted and added a short clipping of the falsely claimed video. "# Kejriwal ji tomorrow morning what will be promoted through full-page ad newspapers? How to make pakoras with tea at the time of water filling in the rain? (Whatsapp) https://t.co/xSOJ8wkSsU," he said.
FACT CHECK:
Claim that the video of a bus is from Delhi is FALSE.
In the first few seconds of the video, a signboard with the landmark SMS Hospital is visible. Upon running a keyword search it was found that 'Swai Man Singh Hospital' popularly known as SMS. The hospital is in Jaipur, Rajasthan.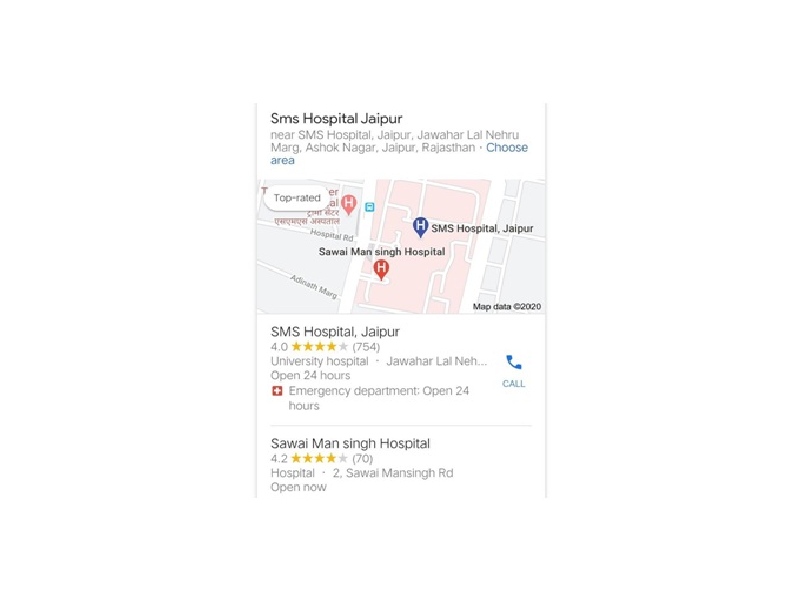 Following this information, the video was analyzed through Reverse Image Search and the extended version of the same video was found on YouTube with the title "Water enters the low-floor bus during heavy rain in Jaipur".
 In the extended video, a signboard 'Nasiyan Bhattarak Ji' was noticed. This place is a Jain temple in Jaipur.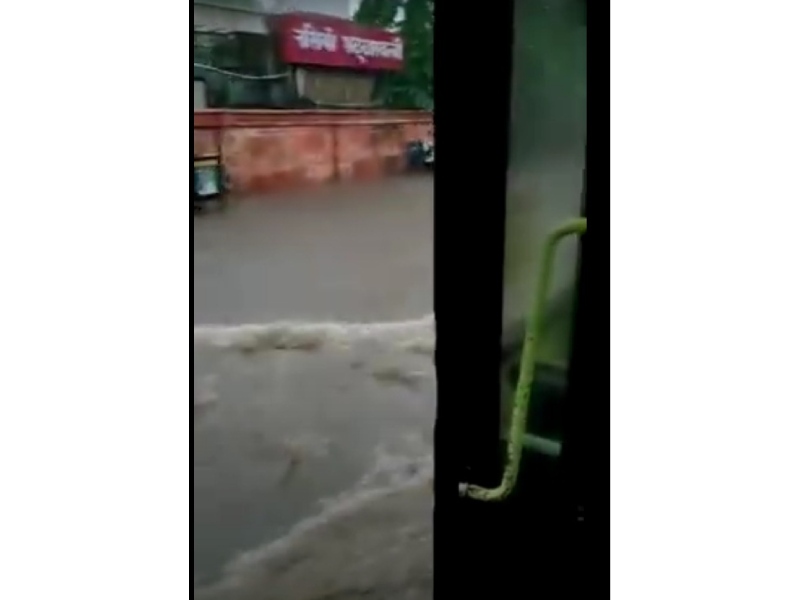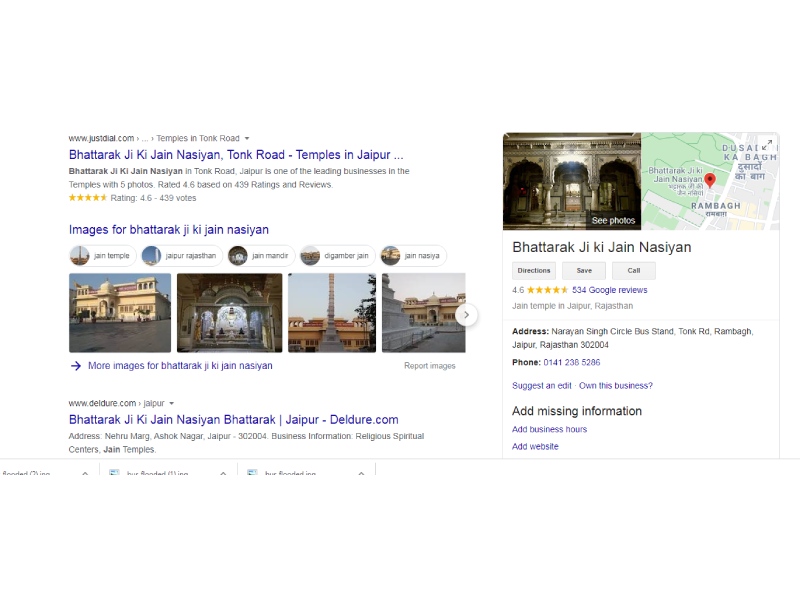 At 0.59 seconds of the video, another sign was visible on the window of the bus. After inverting the image, a sign 'Jaipur bus' in Hindi was noticed thus confirming the video was taken in Jaipur and not in Delhi.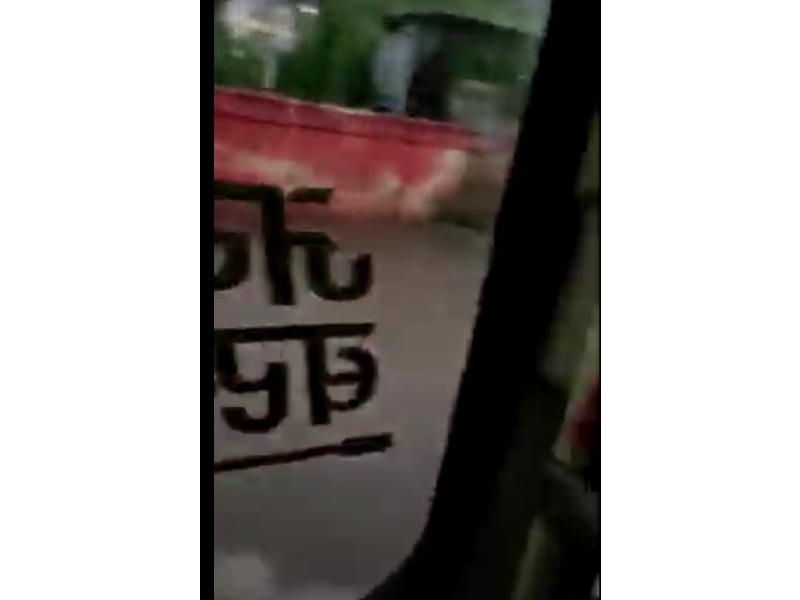 Apart from this, Aam Aadmi Party (AAP) tweeted on its official handle in response to Binod Caravan 2.0's tweet, "BINOD, this video is not from Delhi but Rajasthan.
News link : https://t.co/Nc6MQAtGWQ"
 Alt News has also claimed that this video is not from Delhi but from Jaipur, in a tweet from its official handle. "A video of rainwater gushing inside a public bus in Jaipur was shared in Delhi by Congress national media panelist Abhishek Dutt. #AltNewsFactCheck | @Priyankajha0 https://t.co/GPja4MK67W " it tweeted.
 Hence, it is clear that the video is NOT from Delhi and the claim being made in the post is FALSE.