Hyderabad: Donald Trump's visit to India was overshadowed by deadly protests that have surrounded the capital city of Delhi starting from February 23, 2020. As Delhi burns, as many as 13 people are reported to have died in these clashes, including 1 policeman and more than 150 people being injured.
Violent mobs pelted stones on police, set fire to public property and even carried guns threatening police. During these protests, few videos surfaced showing a person wearing red shirt, holding a gun and confronting an unarmed police officer and firing repeatedly into the air.
This person was detained by the police, and was identified as Mohammed Shahrukh. A day after the incident, the picture of this man began circulating in the social media with a claim that he is the same man seen behind Kapil Mishra during his provocative speech given on 23 February.
BJP leader Kapil Mishra delivered a provocative speech at Pro CAA rally conducted on February 23, 2020. He gave 3-day ultimatum to the police stating if the roads are not cleared in 3 days by the police, they will take care of the situation.
"He is the one who making an appeal for peace on TV (ये वही नेताजी हैं जो TV पर बैठ कर बाक़ायदा "शान्ति" की अपील कर रहे हैं. @HMOIndia)" – reads his tweet suggesting that the man is the shooter.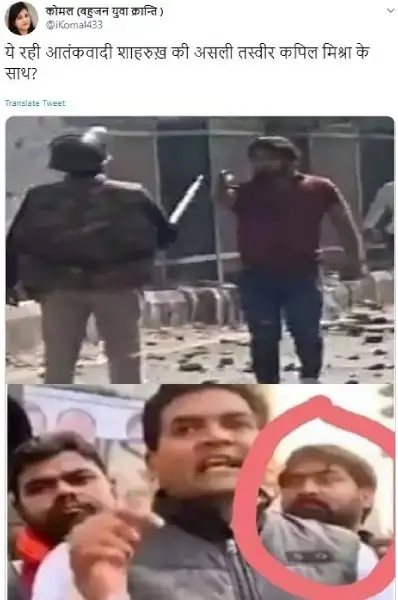 Many shared this in Twitter as well as Facebook.
Fact Check:
Here are some of the pictures of the Jafrabad shooter taken by PTI.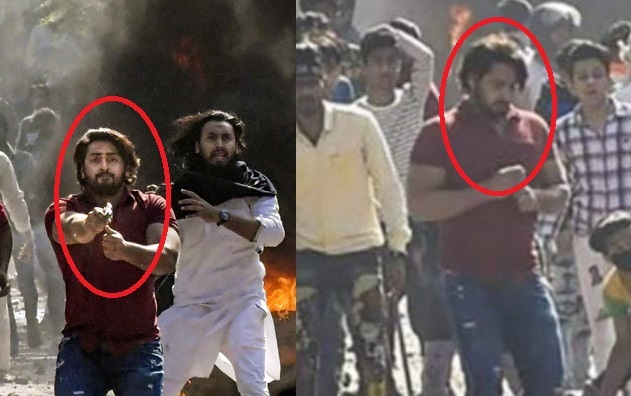 Here are the screenshots taken from the video of the person behind Kapil Sharma.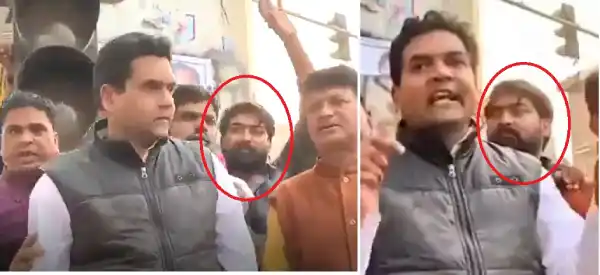 The facial features of the person seen with Kapil Mishra and Shahrukh do not match. Hair of Shahrukh is wavy, while the other person's hair is straight and also Shahrukh has more pointed facial features, even the beard does not look the same.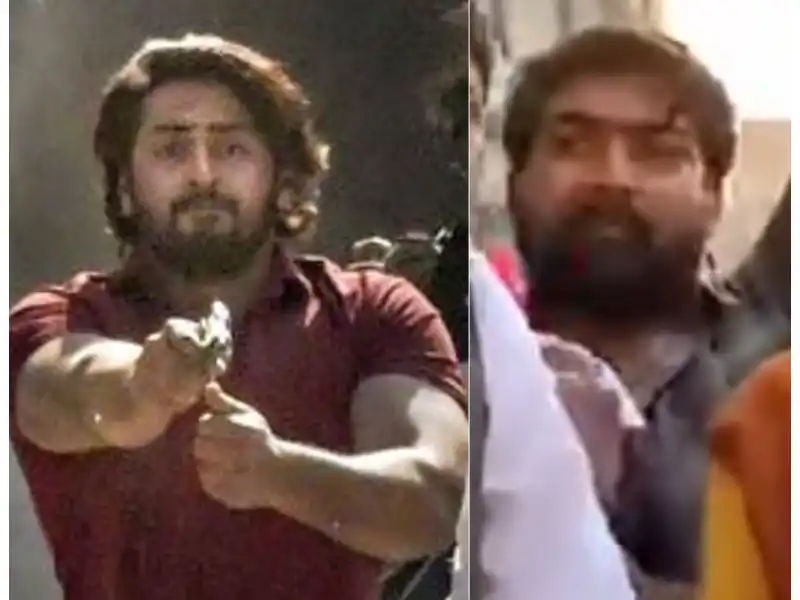 Therefore, the claim that the gunman of Northeast Delhi, Jafrabad is the same person behind Kapil Mishra during his provocative speech is FALSE.
Claim Review :
Jafrabad gunman seen with Kapil Mishra during his provocative speech
Claimed By :
Social Media Users