Hyerabad: After CAA, social media is divided into groups protesting CAA and supporting CAA. Among these, a message is going around Twitter claiming Want free Prime Video and Netflix Subscription call on 8866288662 for free username password.
There have been similar messages too that are going around, though deleted later the tweet claimed that on calling the number one could avail of a 6-month free Netflix subscription.
Fact Check:
Netflix India took to twitter and dismissed the offer as fake and gave a witty response.
When searched using the Keywords 'call 8866288662'led to different tweets with various topics, some included pretty bizarre claims.
This number is the same number which Home Minister Amit Shah shared on January 3, 2020, urging the public to call in support of CAA.
While many genuine accounts shared the same image and urged users to call the number, few other accounts started sharing the number with false promises to trick the users in calling the number.
Few accounts even resorted to publishing shabby content with fake profile pictures of women.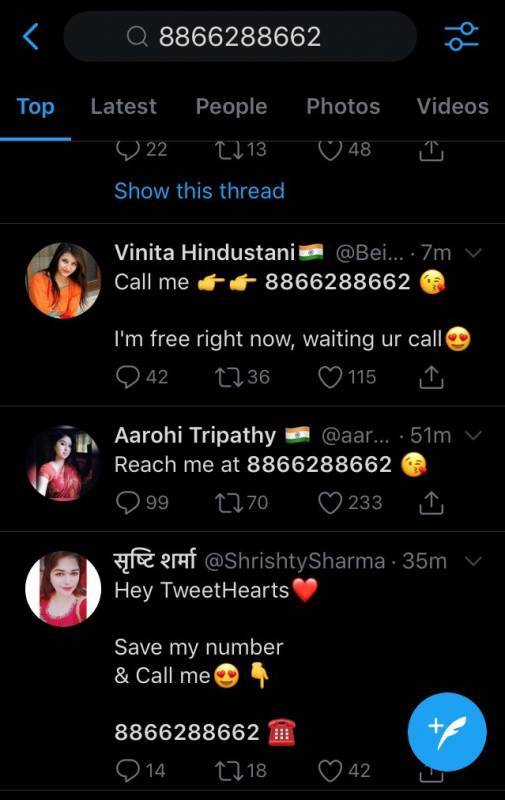 It is yet to be known, If this is an attempt by CAA favorers to spread the number with an attempt to get more calls in support of CAA or an effort to tarnish the attempt of supporters of CAA.
Twitter is taking stringent action against handles which are sharing such claims; those twitter handles are being deactivated on sharing this number with the wrong claim.
Finally, the phone number 8866288662 is being used maliciously with FALSE claims in social media.