Thousands of Devotees in North India, thronged to ghats near holy waters to celebrate Chhath puja on Sunday, November 3, 2019. Chhath puja is a vedic ritual dedicated to the Sun god. This festival is observed by Nepalese and many parts of Indian continent. This festival is even celebrated in Delhi, where people reach out to the ghats of Yamuna, early morning to perform pujas to Sun God.
Capitalizing this moment, few twitter handles have been posting few photographs of people performing puja in the froth laden river waters.
Now who did this to Yamuna river of Delhi ...

Don't blame residual crop burning and one day of Deepali cracker .@ArvindKejriwal , people need answer ....🙏🙏🙏 pic.twitter.com/u1Dil1EaWX

— That Guy 'NITIN' (@EvilonEarth0) November 3, 2019
Fact Check:
Though the pollution levels of Delhi are high this time of the year, these photographs are not from this year's chhath puja. Newmeter team has debunked these images by performing Reverse image search in both Google search engine and also Yandex and found some results dating back to even 2015.
Here is a report from Indian express published on November 18, 2015 showing women performing puja in the froth of Yamuna river.
https://indianexpress.com/article/cities/delhi/thousands-throng-yamuna-ghats-in-delhi-to-offer-prayers-on-chhath/
When we searched the above picture, we found that it was taken during Chhat puja celebrations in the year of 2016.
Here is the article that published the photograph:
https://indianexpress.com/photos/picture-gallery-others/chhath-puja-yamuna-river-bank-pollution-4363633/
Pic: Chhath puja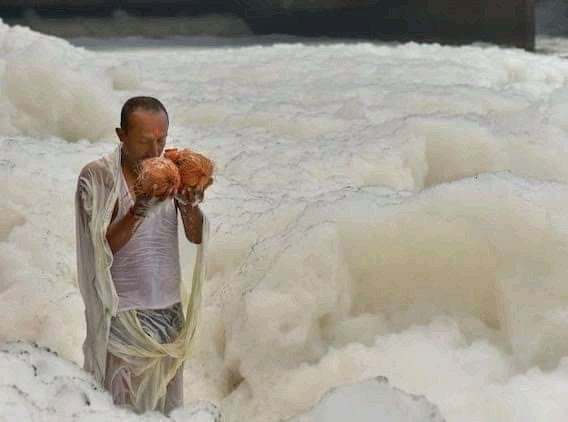 Here is another image which is posted as recent, but Reverse image search was performed using Yandex search engine, the image was found to be published in various news websites in 2018. This image was mentioned to be from Kaldindi kunj ghat, Delhi.
https://www.outlookindia.com/photos/photoessay/chhath-puja-2018-in-photos/1439?photo-178097
Pic: Chhath puja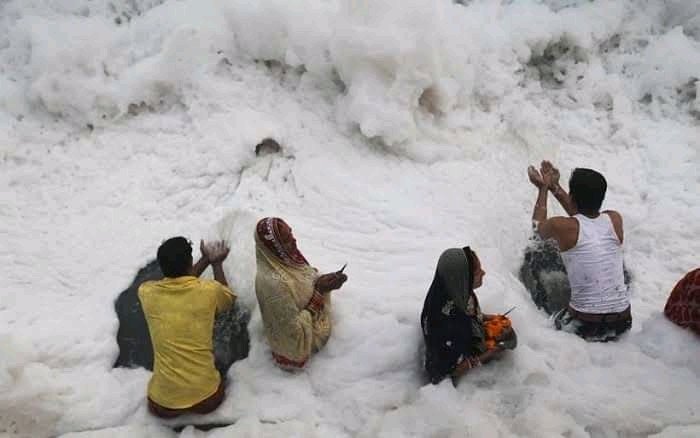 Pic: Chhath puja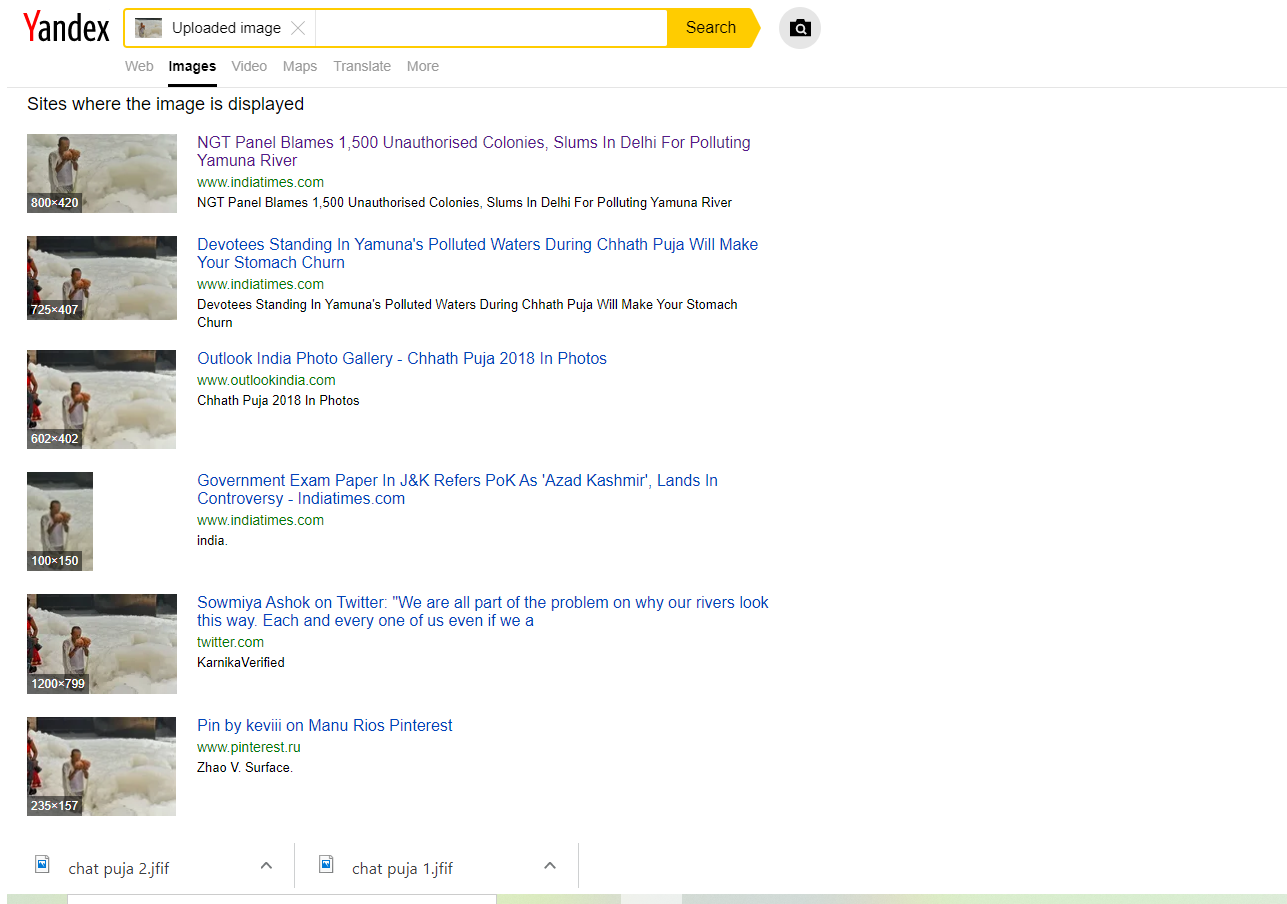 This image had no older versions, and it was only posted during the past 24 hours. This might as well be a recent image.
Pic: Chhath puja tweets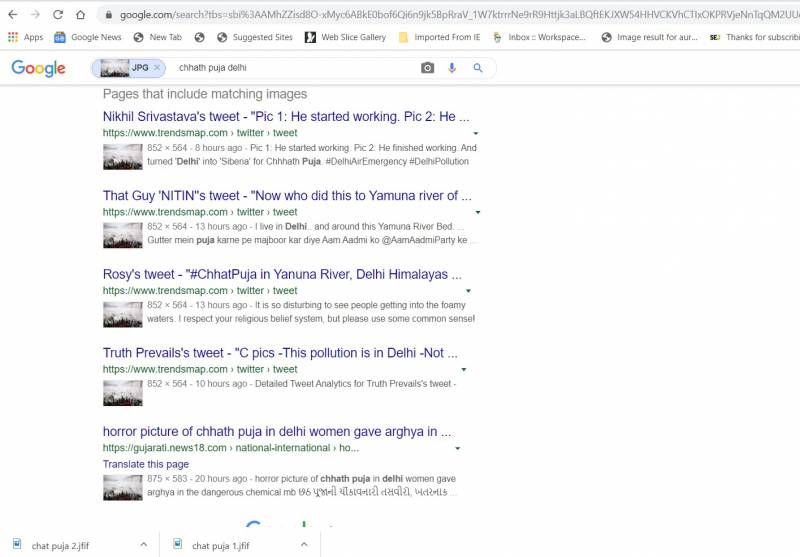 When we tried to check what causes this froth in the rivers, we found that Phosphorus, which is used in the production of laundry detergent, causes this frothing. This frothing is also seen in Bengaluru's Bellandur lake. This Phosphorus is extracted from mines in UP, Rajasthan and Odisha in India.
https://www.indiatoday.in/mail-today/story/delhi-detergent-waste-chokes-yamuna-at-the-mouth-excess-phosphate-behind-deadly-froth-1191452-2018-03-17
Though the frothing of the Yamuna is True. This process is going on from years, and the frothing is certainly due to Industrial waste dumped into the river. Even though, the officials are striving to make things better by cleaning the ghats before Chhat puja, thing do not seem to change much.
Old pictures of People performing Chhat puja in the froth surface every year to increase the intensity of the problem.
Claim: People performing Chhat puja standing in the froth of Yamuna River
Claim by: Twitter
Fact Check: Partly False. Many of the images circulated are from past years, some as old as 2015.
Claim Review :
people perform Chhath puja in the froth laden Yamuna
Claimed By :
Social Media Users