Hyderabad: After the International Indian Film Academy Awards, Deepika Padukone wasn't seen in any public events, birthday parties or festive celebrations with her colleagues in the industry. Besides, she wasn't spotted in any Diwali celebrations. It was later revealed that both Deepika and Ranveer Singh celebrated the festival with their families and so couldn't attend any parties.
After Diwali celebrations, the actress shared some of her baby pictures on her Instagram. Her fans are happy to see her childhood pictures, and they smell something fishy as well.
In the pictures, a baby Deepika is seen sleeping in different poses. "Post Diwali celebrations..," the actress captioned the photos. Fans appreciated Deepika's cuteness but seemed more interested in knowing if she was giving them any good news. One social media user wrote, "Inshallah soon you will be a mother." Another follower commented, "Are you pregnant?"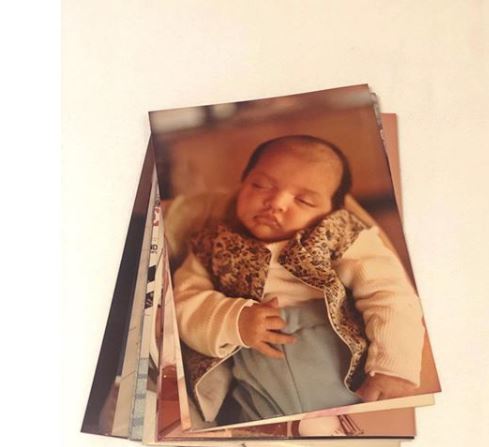 "Is good news coming soon," asked another fan. Some even went on to congratulate the actress and her beau for the assumed pregnancy. However, until now, neither the actress nor her husband made any comments regarding the pregnancy rumours.
It isn't a complicated notion to understand that even celebrities need their privacy. They are indeed public figures, but they too have personal lives. So most of the times, celebrities like to keep their private lives a secret and reveal only when the time is right. Let us wait and see whether Deepika or Ranveer will say anything about this.
Meanwhile, on the work front, Deepika has wrapped up Chappak, in which she plays an acid attack victim. Besides, she has teamed up with her husband Ranveer once again for 83, a biopic on Kapil Dev, in which she played Romi Dev, the cricketer's wife. Deepika hasn't signed for any other project apart from these, nor has she announced any.