Faulty crane design caused HSL mishap that killed 10 in Vizag: Report
By Newsmeter Network
Published on
11 Aug 2020 5:05 PM GMT
---
Six persons were killed and few others were injured after 75 metric tons heavy-duty-crane collapsed at the Hindustan Shipyard Limited in Vizag city of Andhra Pradesh. The incident took place on Saturday morning while the staff of the HSL were examining the operation procedure. pic.twitter.com/3W3JOijaN6

— NewsMeter (@NewsMeter_In) August 1, 2020
[amp-tweet tweetid="https://twitter.com/NewsMeter_In/status/1289475941593309184"]
According to the committee's report, the crane was designed and manufactured by Anupam Industries Limited Engineering Works. The HSL had procured the crane a few years ago but Anupam Industries had refused to install it without payment of the bills. HSL's attempts to put the crane on trial failed two times due to the absence of HSL engineers at the site.
HSL then hired Greenfield Engineers to install the crane but the inquiry report revealed that no agency was certified for the trial run. The bearings of the crane wheels were also weak which led the crane to tilt to one side.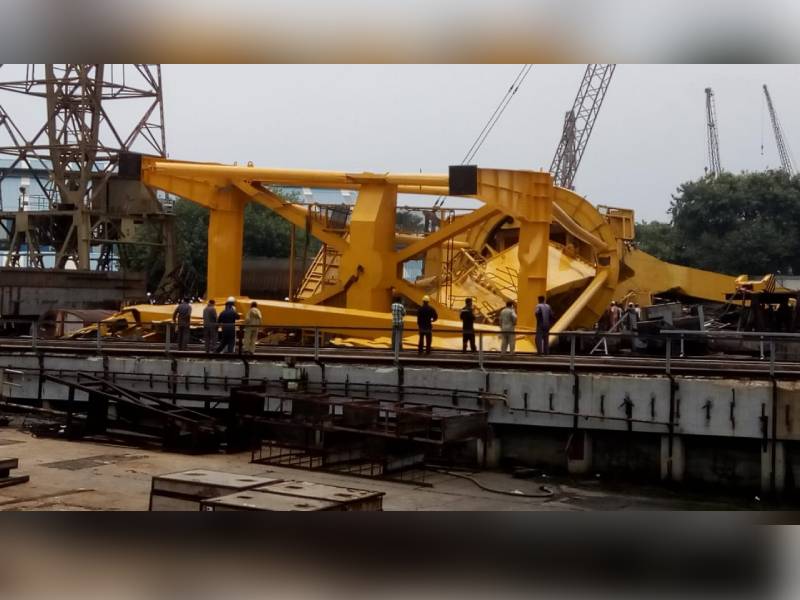 Meanwhile, experts are of the view that Andhra University professors who have no practical experience in cranes may not be correct in their findings. They felt that the government should have hired experts from the Navy, shipyard, and ports who work with cranes on a daily basis.
Another inquiry report by an HSL director is yet to be released. The one-man committee was appointed by the ministry of defense under which the shipyard functions.