Hyderabad: Fire broke out on the University of Hyderabad (UoH) campus on Wednesday night for a second time within the last 15 days, leaving several wild animals dead.
This is reportedly the biggest fire accident on the campus this summer season. The fire broke out at three different places between 10 pm and 12 midnight on the campus. Flames were visible behind the School of Life sciences, Nallagandla lake area and behind the non-teaching quarters around the same time.
There was a fire mishap reported on the campus on May 1 and in February too.
"Every year, at least 4 major fire accidents occur at UoH, but the university seems to be no taking any preventive measures. Over 10,000 people, including teaching, non-teaching members and their families, stay inside the campus. A number of complaints have been submitted to the administration but there has been no action. Every time there is a fire mishap, the students and university security staff risk their lives and try to douse the fire with the help of water tanks of the horticulture department. These fire accidents are not only destroying the greenery but also posing a threat to the wildlife. Fire personnel tell they can't reach the location.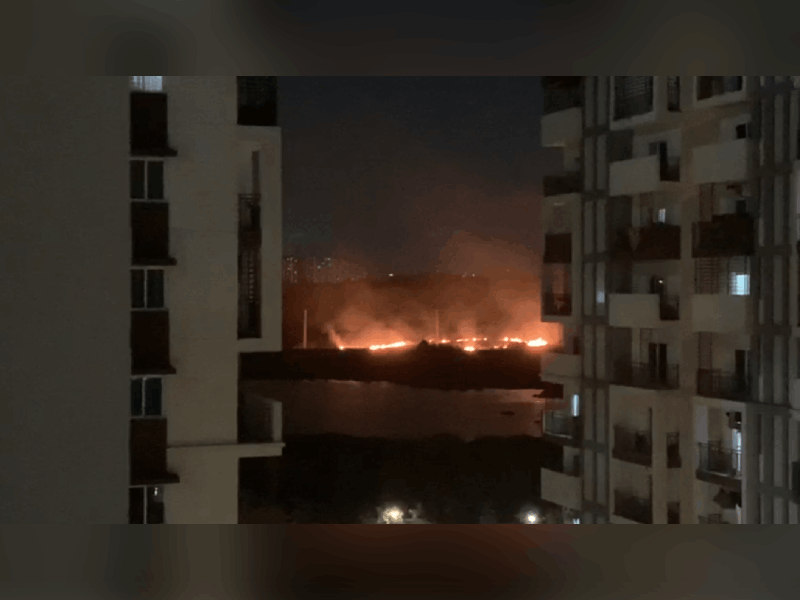 On January 10, there was a fire accident at the dumping yard near the horticulture department where there is a laboratory with chemical bottles. Due to the fire, the chemical bottles exploded causing a lot of damage to the wild and it took around
10 hours to control the fire," said Dr. Ravi Jillapalli, founder, WILD LENS.
A senior security staff and few students got injured in the laboratory chemical bottle explosion in the dumping site in the January fire accident.
Following the incident, the then assistant registrar immediately proposed to purchase a fire extinguisher vehicle estimated to cost Rs 30 lakh. However, the administration did not accord permission for it.
According to the students, a proposal/suggestion made by the fire service department to fix a motor to the existing university water tankers was also denied by the administration.
"Many of the fire accidents are caused by people on the campus. Some are caused by the cowherds who enter the campus from outside regularly and a few by the campfire dinners. To stop the flames from spreading, garbage on the premises of the university has to be cleared. Of late, we have found that beating around the fire with green branches would douse the flames. In this process, our security staff and students are risking their lives. It will be better if we can have a fire extinguishing vehicle of our own," added Dr Ravi, a research fellow of the university.