Hyderabad: A major mishap was averted as a fire broke out at a Ganesh pandal at Malkajgiri in the city on Tuesday night. Though no casualties were reported, the fire from the pandal, the idol was affected, and it also spread to the vehicles parked nearby.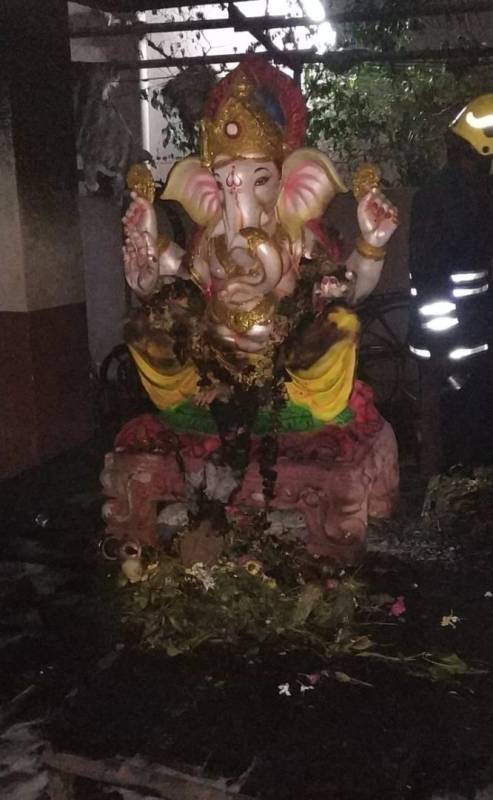 The panda was set up by the residents of Maitri Nivas Apartment located at Vishnupuri colony in Malkajgiri. After the pooja till night, residents left the pandal. Around midnight, a fire broke in the pandal. Even before the residents could know it, it spread to the vehicles parked beside. As smoke billowed into the apartment, residents woke up in fear and ran out for safety.
Immediately fire tenders and police teams rushed to the spot and contained the fire. The idol in the panda was slightly affected, and two cars and more than ten bikes belonging to the residents and parked in the premises were burnt to ashes.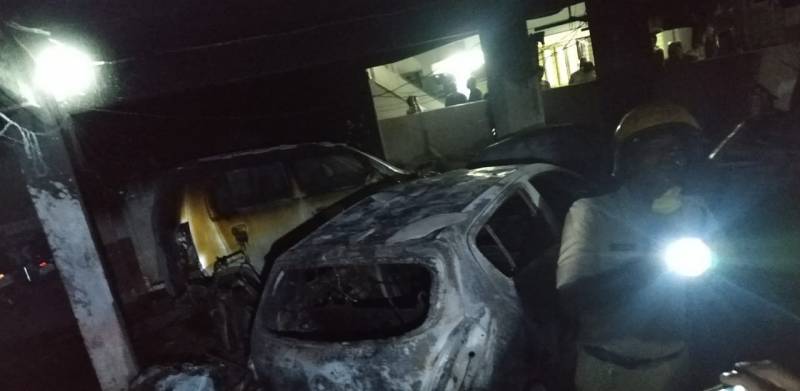 Initial inquiries found that short circuit in the wiring due to loose cabling could have led to the incident.