Hyderabad: The first level of the flyover at Biodiversity junction, will be thrown open to public on May 21st, Thursday. This carriage way will bring much relief to traffic movement on old Mumbai highway from Gachibowli side to Mehdipatnam. The project worth Rs 30.26 Crore was initiated in 2016, by M. Venkat Rao Infra Projects Private limited.
The cost of the 690 m three-lane unidirectional flyover is Rs 30.26 Crore. The carriage way, that took three years to complete has a viaduct spam of about 480 m, length - 210 m and total width of 11.50m.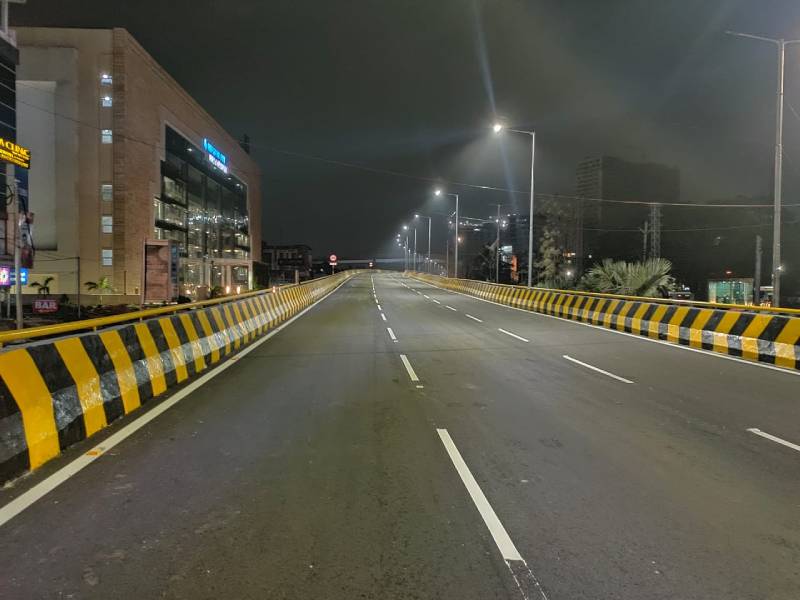 The first level flyover at the Bio-diversity junction would ease traffic congestion by providing a conflict free movement at the junction and will provide relief to traffic moving on old Mumbai Highway from Gachibowli side to Mehdipatnam (Raidurg).
"With the completion of this 1st and 2nd level flyover at Bio-diversity junction along with the already completed projects of Strategic Road Development plan package- IV at Mind space junction, Ayyappa Society and Rajiv Gandhi Junction. A conflict free traffic flow has been facilitated from Bio-diversity junction ( old Mumbai highway ) to JNTU ( National Highway-65) "said the GHMC officials .