ADILABAD: Shortage of fodder and lack of grasslands have forced shepherds to migrate from erstwhile Mahabubnagar to mind their cattle.
Traditional sheep rearers like Yadavs and Kurumas have migrated to other places to feed the cattle.
"I migrated from Merkel, now in Narayanpet district, some five years back with the flock" said Telu Mallesh.
"There are many like me who keep going along these roads all through the year. The only pastures are found by the side of the road," said another shepherd.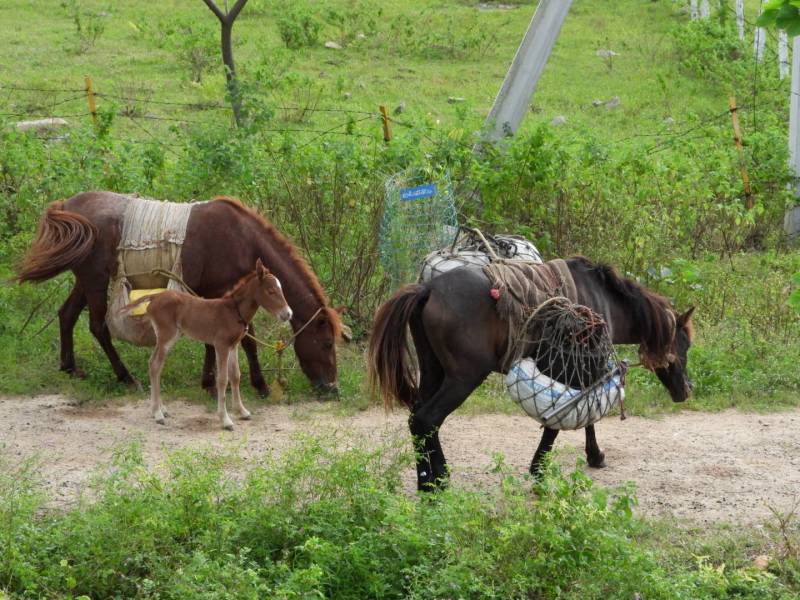 A flock of sheep returning to the road after a brief foray away from it
Mallesh and his associate Siddu said former Mahabubnagar district has a large population of Yadavs and Kurumas who earn livilihood by minding sheep..
The government has given them sheep at subsidised rate but there are no pastures to graze the animals.
"The government had promised to allocate lands to cultivate green fodder. However, it has remained a pipedream. Plus, it is converting open lands into plant nurseries," the duo said.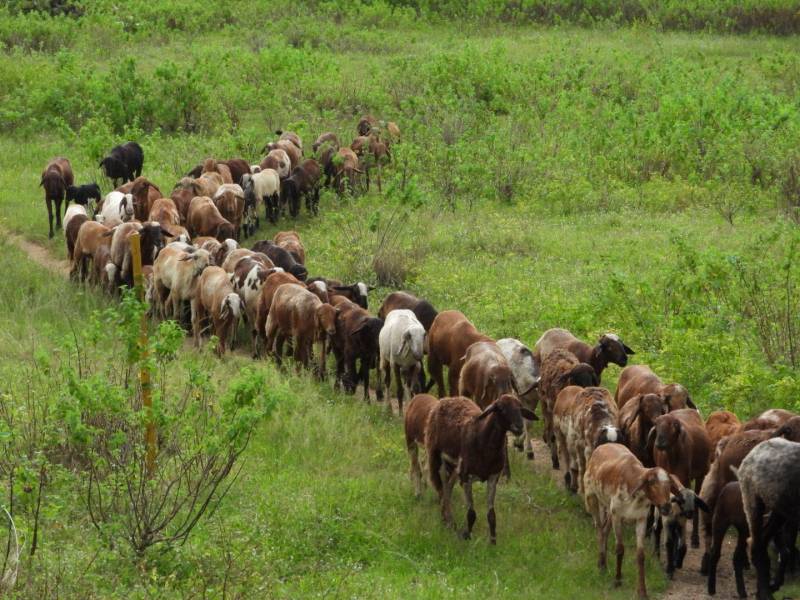 The mules carrying the rations and clothes of the shepherds
Most of the cattle are owned by the powerful community leaders who employ people like Mallesh and Siddu to mind animals. "We keep moving 5 to 6 km per day and camp wherever dusk sets in" the duo said.
Grazing by the side of the road runs the risk of the animals meeting with accidents. "Many sheep are killed by speeding vehicles and we have to be extra vigilant to avoid unpleasant incidents," Mallesh said.
The owners, who stay back in their native villages, make an appearance whenever they have to sell off a part of the flock.