Hyderabad: Precaution is the best remedy against any outbreak and coronavirus is no exception to this, says Dr Suneetha Narreddy, an infectious disease specialist from Apollo Hospitals in Hyderabad. The killer virus, which is spreading in China, has sparked panic in other countries too.
"We have plenty of diseases to deal with within the city. Forget corona, if I have a cold or a cough and I go to a movie theatre, I'll spread it among the 100 people around me. It may be a minor infection, but that does not mean I have the right to go and spread it. It is the same precaution for coronavirus," the physician told NewsMeter.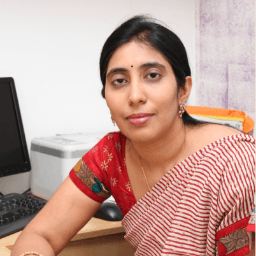 There is no need to panic as far as coronavirus is concerned, she says. "Unknown is the one that makes you panic. As long as you know what you are dealing with and how to deal with it things are fine. The experience of China is teaching us. Now we know coronavirus in animals can infect people and then it can spread from person to person like how influenza and other respiratory pathogens spread, like coughing and sneezing. So all you have to do is take the same precautions that you should do to avoid coughing and sneezing," suggests Dr Narreddy.
Apart from a few isolated cases outside, the infection is majorly confined to China. So far, the virus has claimed 132 lives across China, while confirmed cases have also been reported in 16 countries, including Japan, Korea, Australia and the US.
"If you have symptoms of cold, fever, diarrhoea, and you have come from China 14 days back or less, you can be considered a suspected case of coronavirus. In such a situation, get tested and stay quarantined until the result is out," advises the doctor.
The health departments in Telangana are educating themselves on how to deal with coronavirus. They follow the recommendations of the World Health Organization (WHO) and the Centers for Disease Control and Prevention (CDC). All suspected cases should be sent to Gandhi Hospital or Fever Hospital in Hyderabad, according to the Telangana government.
"We are educating all our healthcare providers and hospital staff about the eventuality that they might have to take care of somebody. So we are preparing ourselves. We also do mock drills on how to handle the situation if we have more number of coronavirus cases," the doctor said.
About how hospitals plan to deal with coronavirus, the doctor said that when a hospital gets a coronavirus patient, the first thing it will need to do is make sure the person is stable. "If they are unstable, they will go into ICU. We have facilities in the ICU where we can keep them in isolation and take care like any other patient. If they are stable, they will be kept in isolated wards with negative pressure."
Negative pressure ensures that infectious particles do not go outside
"We are also educating our staff on what precautions they need to take so that they don't get infected. Anyone who goes near a patient will be provided with adequate personal protective equipment which includes cap, gloves and gowns so that they protect themselves as well as take care of the patient," Dr Narreddy added.
Coronavirus is a family of viruses. It can spread via coughing and sneezing. It can also spread if one touches an already infected person or object. So far, five suspected cases of coronavirus have been reported in Hyderabad. To date, no case of novel coronavirus is reported in India. The first positive case of coronavirus was reported in Wuhan city of China in December 2019.