Shimla: Former Union minister Bandaru Dattatraya was sworn in as the 27th Governor of Himachal Pradesh on Wednesday at Raj Bhavan in Shimla. Justice Dharam Chand Chaudhary, Judge of the HP High Court administered the oath of office and secrecy to him.
The Governor was given an impressive welcome with the Guard of Honour on the occasion. Dr Shrikant Baldi, Chief Secretary read out the warrant of appointment. The Secretary to the Governor Rakesh Kanwar took the signature of the Governor on the charge certificate.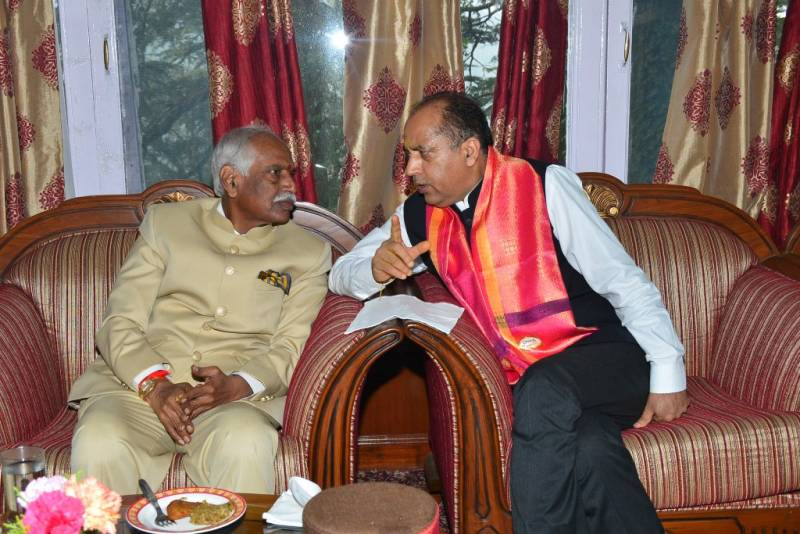 While interacting with the media after taking oath Mr Dattatraya said, "Himachal is known as the land of God and is also identify as Virbhoomi. It has high traditions, rich culture and customs, which sets this mountainous region apart from others. I consider it my privilege to have a chance to work as Governor in this Himalayan state, close to nature." He added that nature has given immense beauty to Himachal, which is discussed in south India, especially the mountains, snow and clean environment.
Mr Dattatraya drawing on his vast experience of public service as a politician said, "Now I have been given the responsibility to discharge my duties in a Constitutional post."Adding that as Governor, I can only help in accelerating the pace of development of the state by staying within the scope of the constitution.
He said that it would be his endeavour to take forward the pace of development in coordination with the government and the opposition.
He further added said that he would like to work on some issues, including the development of tourism, quality education and awareness against drug addiction in the state. "I would like to contribute towards the development of high-end and religious tourism while protecting and preserving nature."