Chennai: At a time when there are various kinds of protests across Tamil Nadu against Citizenship Amendment Act and NRC, a unique form of artistic protest was witnessed here on Sunday.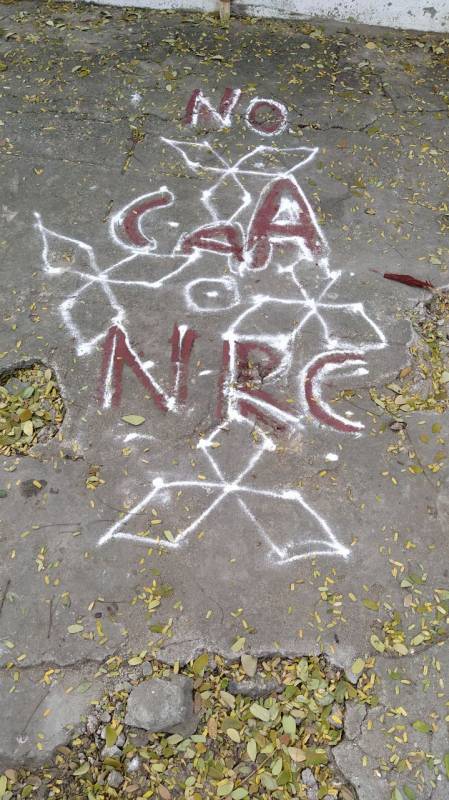 Three girls and a boy took to the streets in the posh Besant Nagar locality and started drawing anti-CAA and NRC rangolis. It started to attract the attention of curious onlookers. When the police came to know of the protest and the gathering there, they rushed to the spot and detained them. They were subsequently released.
It may be recalled that there was a minor protest when slogans were raised and traffic came to standstill as over 3000 members of Thowheed Jamath carried out a march from Alandur to Raj Bhavan to lay siege against CAA.