Hyderabad: Actor- singer Punjabi star Diljit Dosanjh has been asked by the film body, Federation of Western India Cine Employees (FWICE) to not perform at a show in the United States, promoted by Rehan Siddiqui, a Pakistani.
FWICE has asked Diljit to cancel his commitment in the interest, sentiments and dignity of the nation. In this context, the FWICE has also sent a letter to the ministry of external affairs, requesting it to cancel the visa of Diljit and his crew.
A press release by the FWICE says, "The organisation is deeply concerned and anguished with our artists/ singers/ dancers/ anchors and other performers who knowingly perform in Pakistan and Pak performers performing in India despite our strict warnings. We have also come to know from reliable sources that our performers in general and actor Saif Ali Khan and singer, Shreya Ghoshal, in particular, are giving performances in America at the behest of Mr Rehan Siddiqi, a Pakistani national, who is also the promoter of the shows."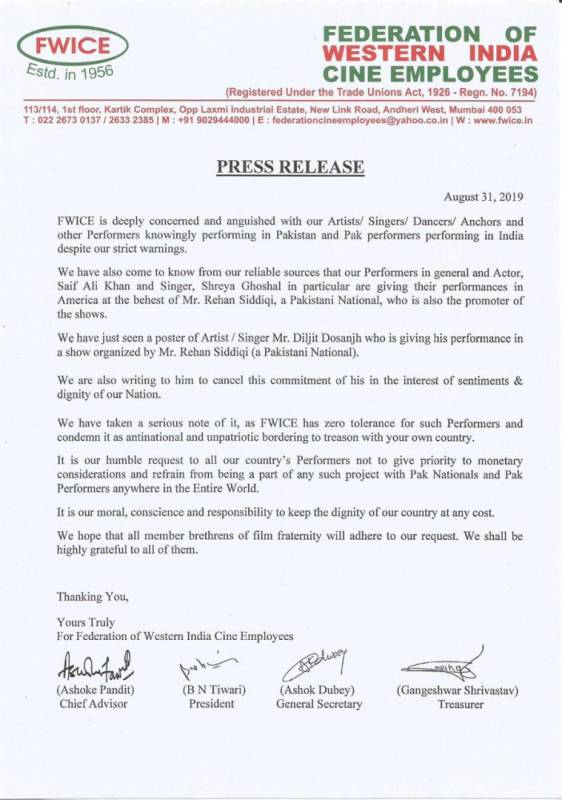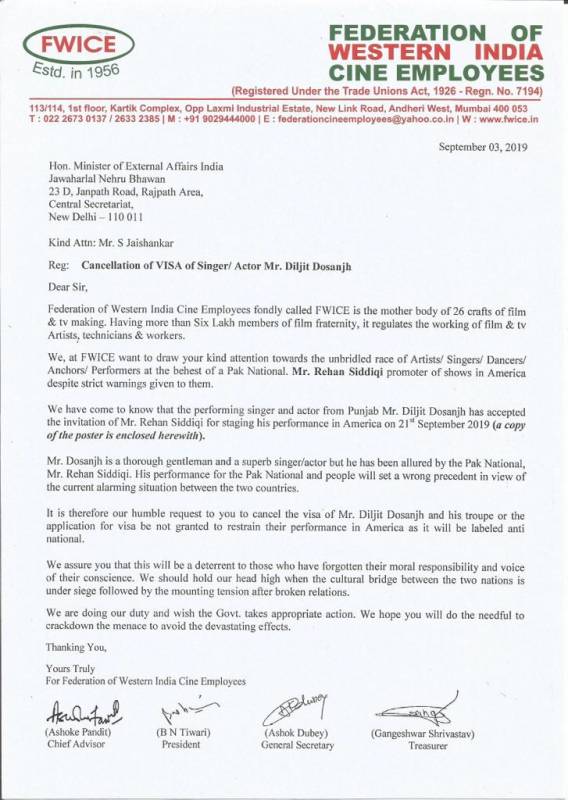 It added, "We have just seen a poster of artist/singer Mr Diljit Dosanjh who is giving his performance in a show organised by Mr Rehan Siddiqi (a Pakistani national). We have also written to him to cancel this commitment of his in the interest of sentiments and dignity of our Nation."
Recently, Bollywood singer Mika Singh was banned from the Indian film industry by the All India Cine Workers Association (AICWA) for performing at an event in Pakistan. Mika later apologised to the cine body.