Highlights
The incident took place between 3-4 AM on May 7th,  Gas leak from LG Polymers India.
People ran outside their home in search of a safe place to breath
Vizag police have advised people not to venture outside
Residents from the surrounding three villages are affected
State run buses and ambulances have been pressed in to shift affected to King George's Hospital in Vizag
Visakhapatnam, May 7: Tragedy struck Vizag city on Thursday when eleven  people were killed including two children and over 1,200 others fell sick after  (styrene) gas leaked from the LG Polymers plant at the Gopalapatnam area.
As per reports, the leakage started around 2.30 am from LG Polymers plant at RR Venkatapuram near Naiduthota in Vizag city.Due to the gas leak (Styrene Monomer) , people living in over 4-kilometer radius suffered from vomiting and breathing problems. Panic gripped the area as people ran out of their houses for safety. During the process, over 1,000 people fell unconscious on the road.
The state health authorities have confirmed, that, out of eleven,  eight were brought dead to the hospital. The decease have been identified  as Appala Narasamma (45) Kundhana Shreya (6) A Chandra Mouli (19), CH Gangaraju (48) R Narayanamma (35) , N Grishma (9), Meka Krishna Murthy (73).Among them is a nineteen year old A Chandra Mouli, a young student pursuing MBBS.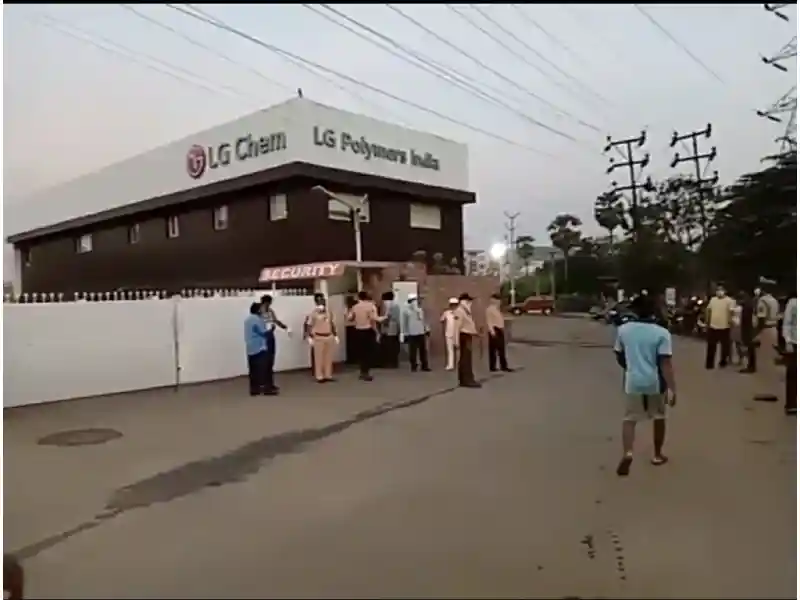 People also complained of rashes on their bodies and irritation in eyes. Soon after, local police rushed to the area and started evacuating people.
The Medical and Health Officials deployed 24 ambulances and pressed some RTC buses into service to take people to hospitals.Sources said three persons have been declared dead at KG Hospital, while the condition of over 20 is said to be critical.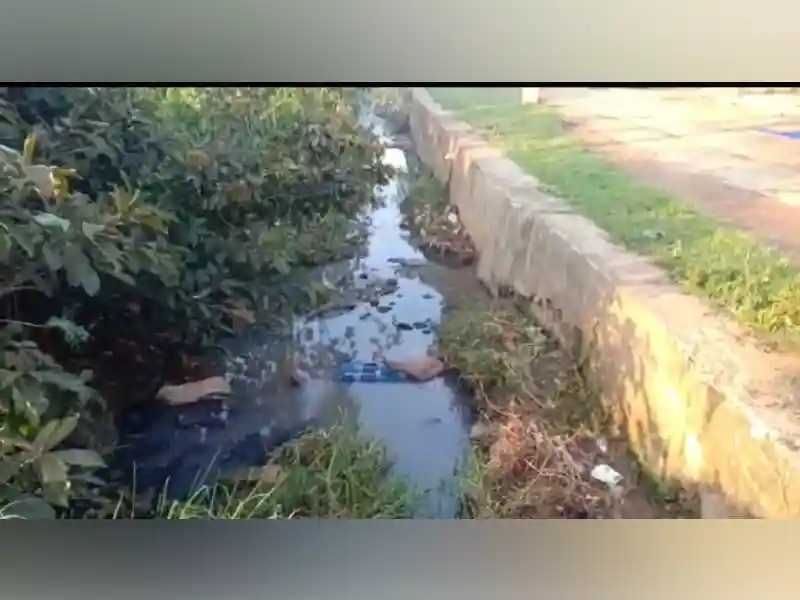 District Collector V Vinay Chand, Commissioner of Police RK Meena and Visakha West MLA PVGR Naidu and few others rushed the spot. They assured the people that the company will plug the gas leak.
Officials are yet to ascertain the exact reasons for the leakage, but they suspect that it might have been caused by a technical glitch and poor maintenance.
Gopalapatnam police of Vishakapatnam have booked a criminal cases against LG Polymers India management, following the gas leak mayhem.
The Gopalapatnam police were acting on a complaint filed by Village Revenue Officer, M V Subba Rao. The complainant said, "On May 7th, at around 3.30 AM gas emanated from LG Polymers India located in RRV Puram Cluster of Gopalapatnam. Following this the surrounding villages were affected. This has endangered human life in Vishakapatnam. Due to the fear all the villagers ran to the fields, roads in search of a safe place. The gas leak has killed eight and scores are affected. I request police to take action'.