Two killed, four hospitalized after gas leaks from Sainor Life Sciences Pharma at Vizag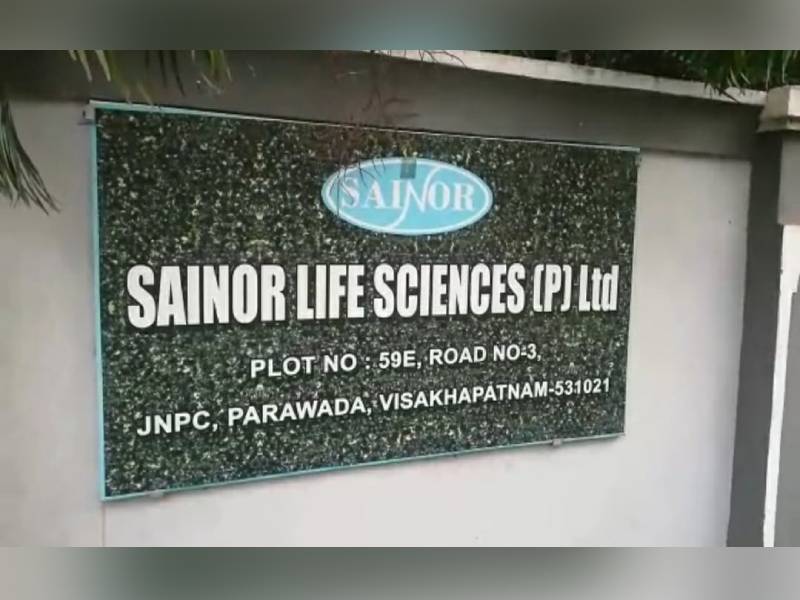 Visakhapatnam: Tragedy struck Vizag city on Tuesday when two workers were killed and four others fell sick after benzimidazole gas leaked from the Sainor Life Sciences pharma at Jawaharlal Nehru Pharma City (JNPC), Parawada in Visakhapatnam city.
The incident occurred around 2 am on Tuesday when over 40 people were working in the plant. After inhaling the gas, two people died on the spot, while four others fell unconscious. It is believed that the leakage from a reactor is the cause of the accident, which occurred around 11.30 PM on Monday.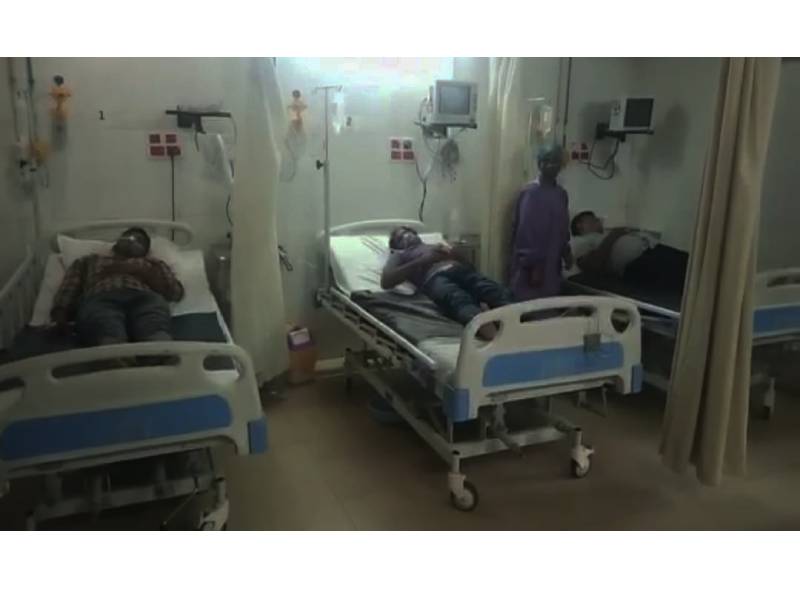 The deceased have been identified as shift operators, Narendra and Gowri Shankar. The injured four workers were shifted to a private hospital where the condition of Chandrasekhar is said to be critical.
In another industrial accident in Vizag city, two workers died on the spot and four others fell sick following the benzimidazole gas leakage from the Sainor Life Sciences pharma company located at Jawaharlal Nehru Pharma City (JNPC), Parawada in Visakhapatnam. pic.twitter.com/lp42VLoQA8

— NewsMeter (@NewsMeter_In) June 30, 2020
[amp-tweet tweetid="https://twitter.com/NewsMeter_In/status/1277776082737872899"]
The benzimidazole gas leak comes close on the heels of the styrene gas leak from LG Polymers Private Limited at RR Venkatapuram area in Vizag city last month. Twelve people including two children were killed and over 600 people were hospitalized with various ailments in Styrene gas leak on May 7.
Vizag District Collector V Vinay Chand, Commissioner of Police RK Meena and officials from the factories department visited the Sainor pharma company to take stock of the situation.
City Police Chief RK Meena said that the fire service personnel controlled the leakage and the officials of the factories department are trying to ascertain the reasons behind the incident.
Scientist Sundaramayya told media persons that the benzimidazole gas is not as dangerous as styrene. However, people who inhaled gas may suffer in the long term.
Left party leaders and activists have demanded the shutdown of some pharma firms in JNPC citing inadequate safety norms and pollution levels in the Parawada area.
Chief Minister YS Jagan Mohan Reddy has directed the district Collector and police officials to provide better treatment to those admitted in the hospital.