Hyderabad: Four years back when anchorperson Sree Latha Gutha decided not to use plastic, little did she realize that there are not many alternatives available for the people in the city.
Undeterred, she took it upon herself to create an alternative that would make Hyderabad a plastic-free city. Call it a good fortune, Telangana Micro Small Medium Enterprises (MSME) announced to start a free course to empower women. One of the courses provided by the MSME was about making jute bags. Sree Latha enrolled herself for the course and in 45 days she learnt how to make jute bags.
"Around 150 women enrolled for the course. While some have kept it restricted to their household, others like me have started a small business unit," said Sree Latha.
Initially Sree Latha received few orders for making jute bags. But she did not lose hope. Her perseverance paid off and she started getting bulk orders. As business started to grow, she decided to train few other women. Few months later an eco-friendly brand -'Made Natural'-came into being.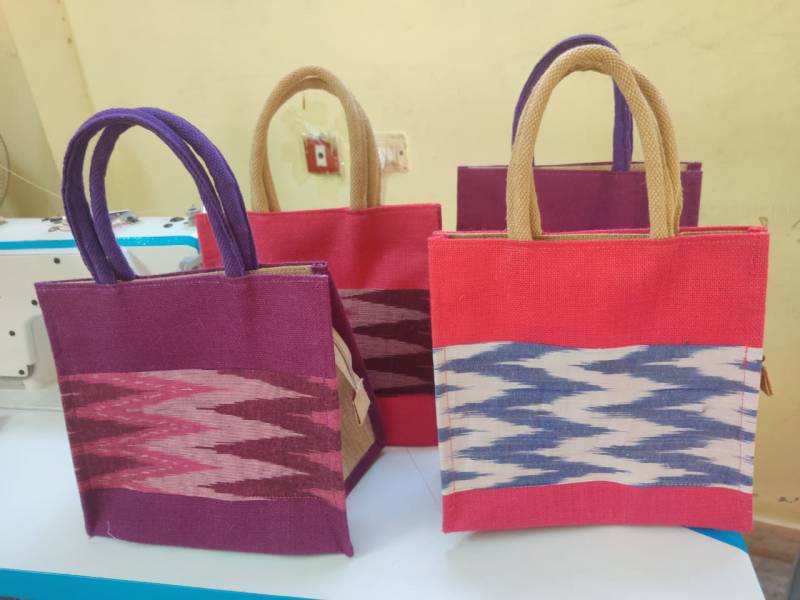 "I started training more and more people. Now there are eight women and two men working under me. The sales of jute bags have increased tremendously after plastic was banned. Awareness among the public is also increasing day by day," said Sree Latha.
Sree Latha did not stop here. She decided to foray into canvas and cloth bags given her basic knowledge about stitching. "Cloth and canvas bags are preferred for daily use. We have created special shopping bags, which have different compartments to store vegetables," she said.
After achieving success Sree Latha decided to do something for the society. So she decided to support under-privileged women so that they can run their family chores. "I knew basic stitching before coming here, but ma'am (Sree Latha) taught me how to stitch jute bags. I didn't have a standard income before joining this job. Now I have learnt both," said Subbhalakshmi, one of the women working with Sree Latha.
Later Sree Latha collaborated with eight other women jute bag manufacturers and formed 'Dharithri Jute and Eco-friendly Products, Multi State Co-Op Society'. Sree Latha was eventually made the board member of the society
"I would like more women to join my profession. If more people start using jute and cloth bags, it will be beneficial for our environment. My aim is to avoid use of plastic completely," she said.