Hyderabad: Archaeological Survey of India (ASI) has filed a complaint with Golconda Police against Greater Hyderabad Municipal Corporation (GHMC) officials. A Bhanu Prakash Varma, a Senior Conservation Assistant with ASI, alleged that the civic body is excavating deep into the ancient fort wall, causing damage to the ancient monument.
In his complaint, Bhanu Prakash said that B Narsing Rao of GHMC is doing earthwork and rock excavation near the ancient fort wall. He added, "The work is causing severe irreversible damage to the fort wall. The excavation is done under the supervision of Rama Rao, Assistant Engineer of GHMC."
Bhanu Prakash noted that the Golconda Fort is a centrally protected monument, and any activities of construction or damage within the protected area are prohibited. Such actions are a punishable offence as per the Government of India, notification of 1992. The announcement has declared that no mining or construction activity is allowed in the area up to 100 metres from protected limits and beyond 200 metres near or adjoining protected monuments.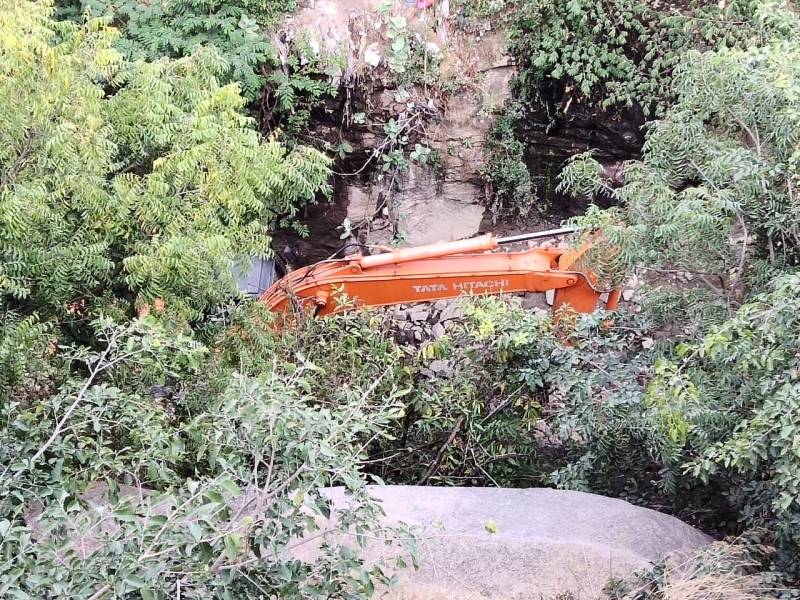 ASI has asked Golconda police to stop the unauthorised earthwork, following which police visited the spot and requested GHMC to halt the work. Milan Kumar Chauley, Superintending Archaeologist, ASI, said, "GHMC is again digging the monument. We have asked them to stop the work, but it is still going on at the Naya Qila moat. They are doing it to divert water from the Shaha Hatib Talab."
Archaeological Survey of India suspects GHMC of doing the work to facilitate sewage facility for illegal constructions in and around Golconda Fort. Earlier in 2018, GHMC resorted to the same method and in January this year as well. It is the third time that GHMC is trying to dig up the area. Heritage activists alleged that explosive materials have been used to blast the rock in the ground. Golf Club is also facing allegations mentioning that GHMC is excavating to prevent water from entering their golf course.
The Corporation was carrying out works through day and night and failed to stop the illegal constructions coming up around the fort.