Customs officials at RGI airport Hyderabad busted a major gold smuggling racket and seized Gold bars in the form of heating coils of iron box, weighing 9.21 Kgs and worth around Rs 3.50 crore, from an air passengers who arrived from Dubai.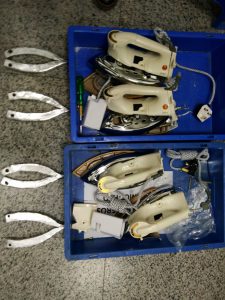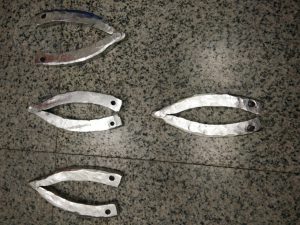 Based on specific inputs, the passenger who landed at the airport in the early hours of Saturday was intercepted by customs officials. On checking, he was found carrying two checked in baggage's.
Further searches in the baggage found four iron boxes. When the boxes were opened, the heating coil coated in silver colour were recovered. The material was found to be gold, said officials.