Hyderabad: A young porter and his 50 year-old mother from Ghodi ki Khabar- Jingichowrai, an urban slum in Goshamahal have been tested positive for COVID on May 14th. Telangana state health officials are on edge, as four days before the mother-son duo had sold breakfast on the streets in Mangalhat and Ghodi ki Khabar area.
Sunil's (name changed) family hails from Maharasthra, however, moved to Hyderabad two decades ago. The man, 29, and his wife, 25, both positive, live a building housing 150 people at Ghodi Ki Khabar in Goshamahal.
"Following relaxations announced by the government, Sunil helped his mother in her street food business. The family would cook Idly, dosa, and mysoor baji and he would sell it for Rs 20 per plate in lanes of Jingichowrai. The family would earn Rs 1000 per day," Harish, a social worker from Goshamahal coordinating with the GHMC, told NewsMeter.
When this correspondent spoke to Sunil's wife she said her husband works as a 'hamali ' (porter) at a Kiran store. "However since the lockdown, he has been helping his mother. They sell breakfast on the streets. My mother in law has been infected as well," she said. The area has turned a containment zone, the GHMC disinfectant teams santizied the area on Friday. The entry and exit into few lanes have been restricted. While efforts to trace the primary and secondary contacts are on.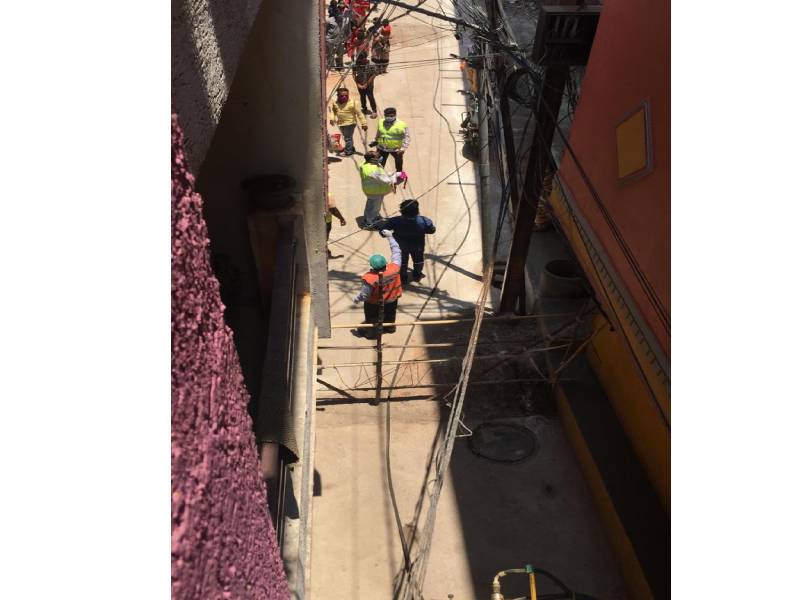 On a May 14th, Telangana state reported 47 new cases of which 31 were reported from Greater Hyderabad. Of the many infected from the city, 9 are from Asifnagar, 3 from Jiyaguda,2 from Begum Bazar and 14 are from Goshamahal area.
It is to note, 9 from a single building in Ghodi ki Khabar- Jinguchowrai have been tested positive, while 34 have been placed under quarantined. Analysis of the GHMC officials found a sales man to be the virus spreader in Goshamahal.
" The salesman, his wife, brother-in-law and nephew have been tested positive. Enquiries revealed that the man had travelled to Jiyaguda to visit his relative, he participated in a funeral. The man lives in a building housing 150 people that have common bathroom facility. Among the many infected, is the mother-son due who sold breakfast on streets' said a GHMC officer.
The total number of COVID-19 cases in the state stands at 1,414. The state has 428 active cases of COVID-19, with 952 people being cured/discharged till date. Meanwhile, the bulletin also showed that around 79 percent of people who died of COVID-19 in the state were men. Earlier reports had shown that 66.5 COVID patients in the state are men. Women constituted 33.5 percent of the total COVID-19 patients.