Govt-authorised centre shatters Hyderabad youth's Gulf dreams, declares him unfit in report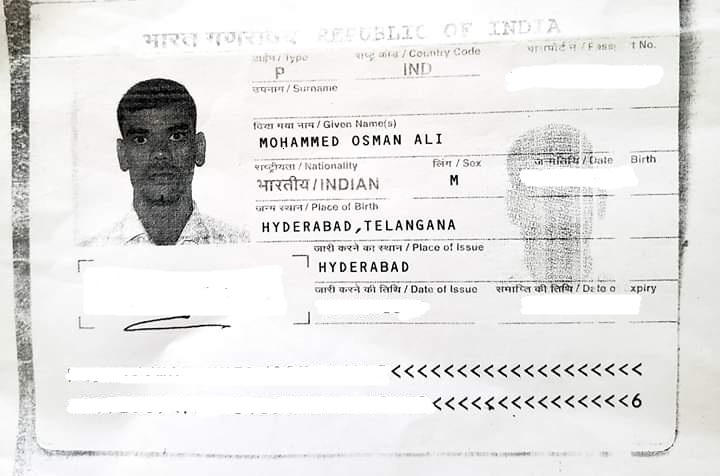 Hyderabad: In another case of a false medical diagnosis crushing Gulf dreams, a youth was wrongly declared unfit by a government-empanelled medicare centre at Mouzamjahi Road in Hyderabad.
Mohammed Osman Ali visited Gulshan Medicare for a complete body check, which was mandatory for him for a job in Kuwait. Osman was stunned when the centre told him that he had some spots in his lungs.
To be sure of his health conditions, Osman underwent another round of checks at Vision Diagnostic, Moghalputa, where reports said there was nothing wrong with his health. He was declared fit.
Osman is not the only victim of rogue diagnostic centres in Hyderabad that try to con job aspirants. Sources said these centres first scare their targets with a false report and then extract money from them before revising it giving an all-clear.
Not too long ago, a certain Mohammed Ahmed of Mahbubnagar thought it was the end of his life when was declared HIV positive by Hyderabad Diagnostic Centre, authorised by the health ministry, when he went there for a check-up as a part of hiring formalities.
Ahmed then visited two different centres and both declared him HIV negative.
Amjed Ullah Khan, ex-corporator of 35 Azampura division, took to Facebook to highlight Osman's plight. "Diagnostic Centres playing with the lives of the citizens, Mohd Osman Ali who got a job in Kuwait has been declared unfit by Gulshan Medicare, Mouzamjahi Road, citing some spots on his lungs, but when he checked with Vision Diagnostic, Moghalputa, his reports are found to be clear."
Khan also shared Ahmed's experience after he was handed a wrong report by Hyderabad Diagnostic Centre. The former corporator added, "Don't know why Hyderabad police is silent on this, there was no criminal case booked on Hyderabad Diagnostic center by SHO Panjagutta on Mohammed Ahmed complaint, let's see what SHO Nampally do now against Gulshan Medicare (sic)."