Visakhapatnam: Greater Visakhapatnam Municipal Corporation (GVMC) demolished a portion of the toilet complex at the house of former mayor and TDP leader Sabbam Hari in Seethammadhara on Saturday.
GVMC said Hari had encroached 12 feet of its land and built a toilet over it. GVMC official along with staff reached the residence of Sabbam Hari in the wee hours on Saturday and demolished the portion of the toilet.
GVMC officials claimed that despite several notices the former MP did not remove the encroachment.
However, Hari said neither did he encroach land nor he received any notice from GVMC.
Hari is one of the senior political leaders in the Vizag region. He used to participate in several political debates on the news channels to criticize the YSR Congress Party government.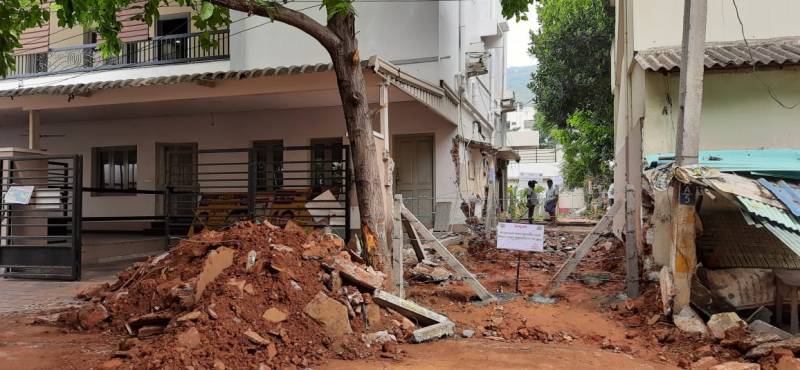 For quite some time, Hari has been very vocal in criticizing and exposing the YCP leaders' activities in Vizag city. Hari had contested unsuccessfully on the TDP ticket from the Bheemli assembly constituency in Vizag city.
TDP sources said the demolition is the ruling party's tactics to create fear among the opposition leaders who question Jagan Reddy government's decisions ahead of capital shifting.
TDP said that demolitions have become an obsession for the CM since he is suffering from an 'anti-social personality disorder.
Reacting to the incident, TDP's chief Nara Chandrababu Naidu tweeted that it was the part of the revenge politics of the YSR Congress Party government. "There is no safety for the former MP not to talk of the common people in the state," he said.