Visakhapatnam: An illegal construction of ex-TD MLA from Anakapalle assembly segment Peela Govind which has been underway for long was demolished by the Greater Visakhapatnam Municipal Corporation (GVMC) officials on Saturday.
Before demolishing the structure, the GVMC had sent a notice to the ex MLA about the illegal construction of the multi-storied building at Seethampeta area in Vizag city. Officials had raised objections that despite not having proper permissions the structure was being built and occupying a drain.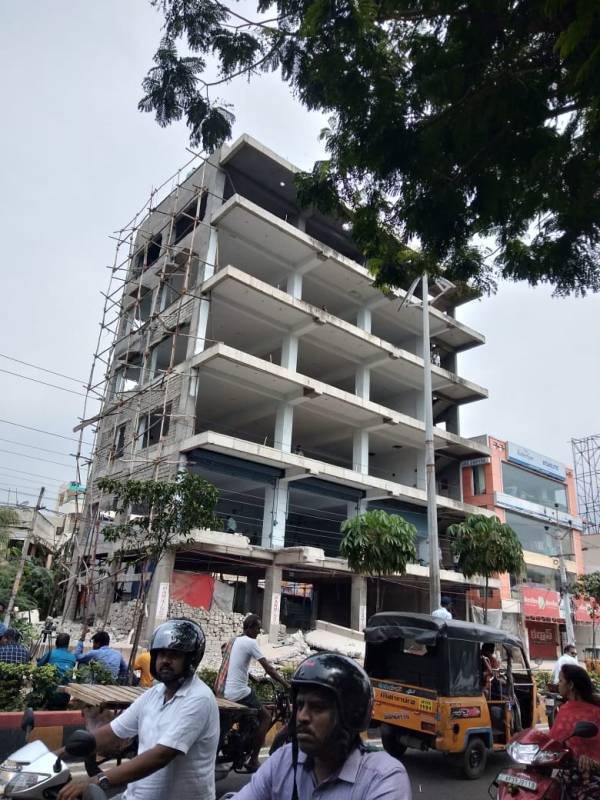 In spite of issuing several notices, Mr Peela Govind did not respond to them, which eventually lead to the demolition of the building. Police were deployed in large numbers as the building was being demolished.
A senior officer with city planning wing of GVMC said – "Expecting a political row over the demolition of the building, they sought the police help. Police were deployed at the site and the traffic was also diverted to facilitate the demolition. The demolition of the building would be complete by Monday as it was constructed in about 300 square yards."