Warangal: Heavy rains have disrupted normalcy in Warangal district of Telangana. The non-stop moderate to heavy showers in the last four days has led to flood-like situations in several parts, resulting in residents under the trap.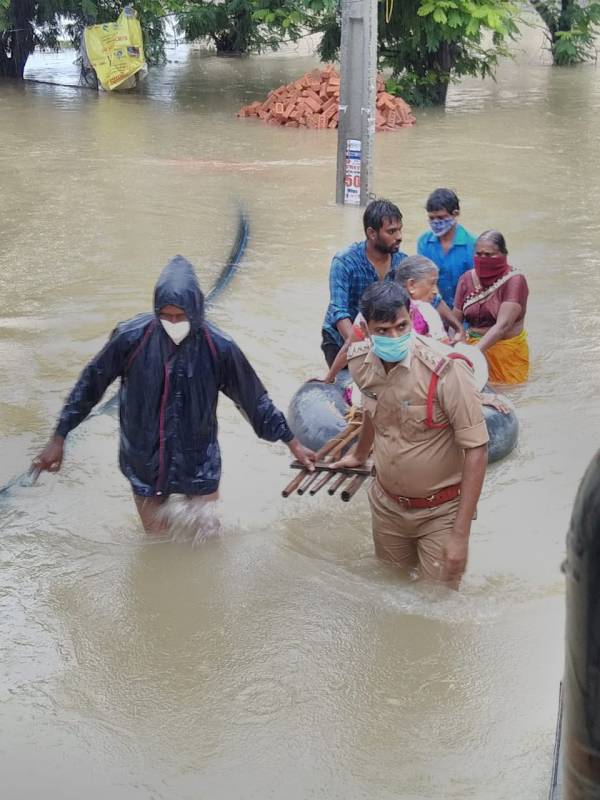 The district received higher quantum of rainfall against its average in the last four days. Heavy rainfall was recorded in Nallabelli, (270.5mm),  Duggondi  (260mm), Madepalli (248.5mm), Laknepalli (244.5mm), Parkal (220.0 mm) according to Telangana State Development Planning Society.
Smart city 😡😡😡 anta #Warangal pic.twitter.com/gLBskrpIsd

— Gloomy Soul (@Ashwitha48) August 15, 2020
Speaking to Newsmeter, Mohammed Fassiuzzama, a resident of Shambunipet, Warangal said, "We haven't slept since last night as rainwater entered our homes. The situation is terrible after the electric poles collapsed. The entire area is facing a black-out.
The police came to our rescue on the 14th of August, they moved us out with help of tyres.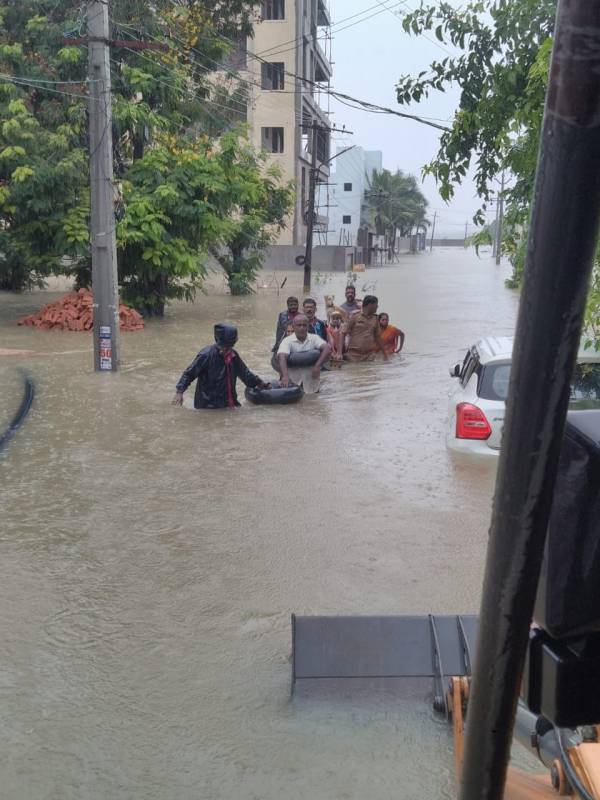 "We are unable to go out or stay inside the house as both are risky. No one yet has come to look at the situation. The downpour hasn't stopped, and we don't even have food to eat as everything has swept away," added Vaishalini, a resident of Mattevada, Warangal.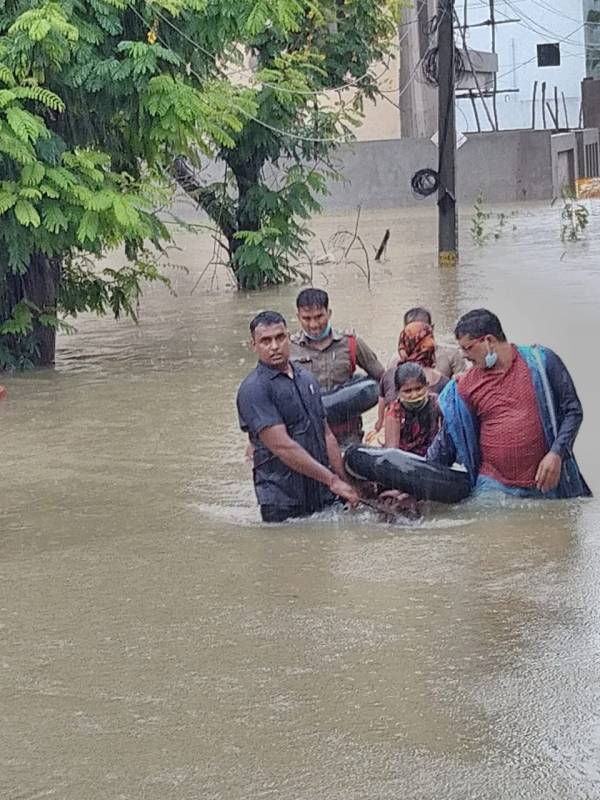 Many localities under Warangal Commissionerate are partially submerged. Citizens residing in the low-lying areas are the worst hit. "Police and rescue teams have been able to re-locate 35 people whose houses were submerged. People here are scared to come out of the houses and fear electric shocks as many poles collapse. We shifted many people of Mattevada to local function halls for the time being. These are mostly elderly people and kids", added C.Ganesh, Circle Inspector, Mattevada, Warangal.
The worst thing to happen due to rains. Seems warangal municipal corporation is clueless. pic.twitter.com/rbCZwmJ2ZW

— vamshitweet (@vamshitweet) August 14, 2020