Soon after announcing the historic decision Home ministry asked all state Chief Secretaries and DGP of states/Union Territories to maintain 'maximum alert' following important decisions concerning Jammu & Kashmir.
Jammu: Army personnel stand guard during restrictions, in Jammu, Monday, Aug 05, 2019.Restrictions and night curfews were imposed in several districts of Jammu and Kashmir as the Valley remained on edge with authorities stepping up security deployment. (PTI Photo)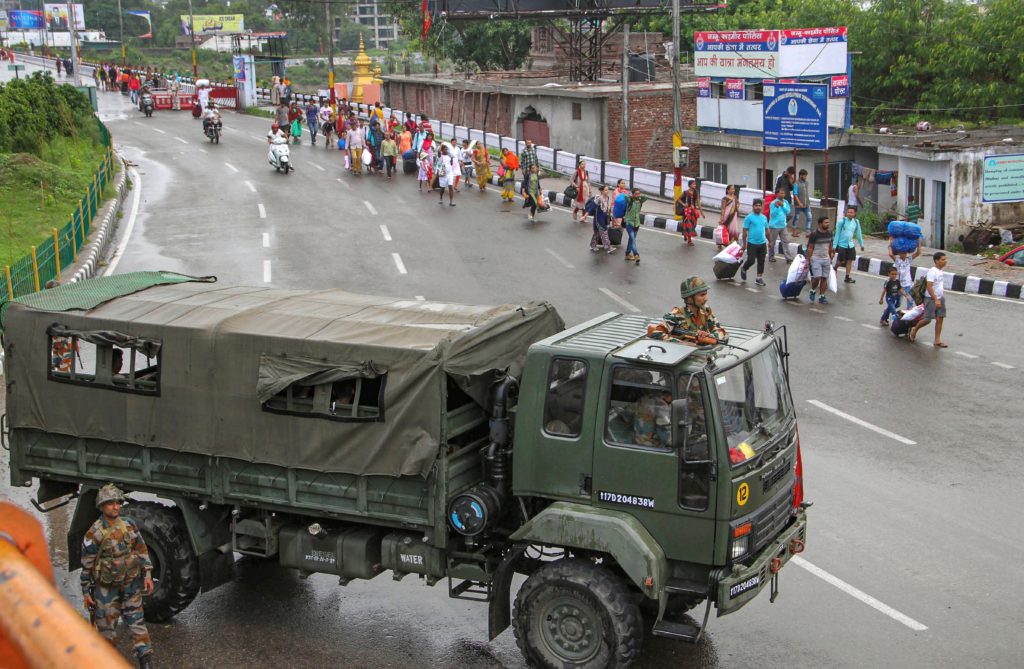 A communique issued by Home Ministry reads,
"Home ministry diected to issue immediate to security forces and law enforcement agencies in your state/UT to put them on maximum alert so as to pre-empt and prevent any breach of security or public order". "It is further requested that all requisite measures may be taken to ensure that peace and communal amity is maintained in all parts of the country and special attention may be paid to communal sensitive and fragile areas", the order further stated.
The ministry also instructed to issue suitable to law enforcement agencies to maintain vigil against circulation of false, unverified news, rumours, and unscrupulous messages on social media aimed at disturbing peace and public tranquility and inciting violence and communal discord, it said.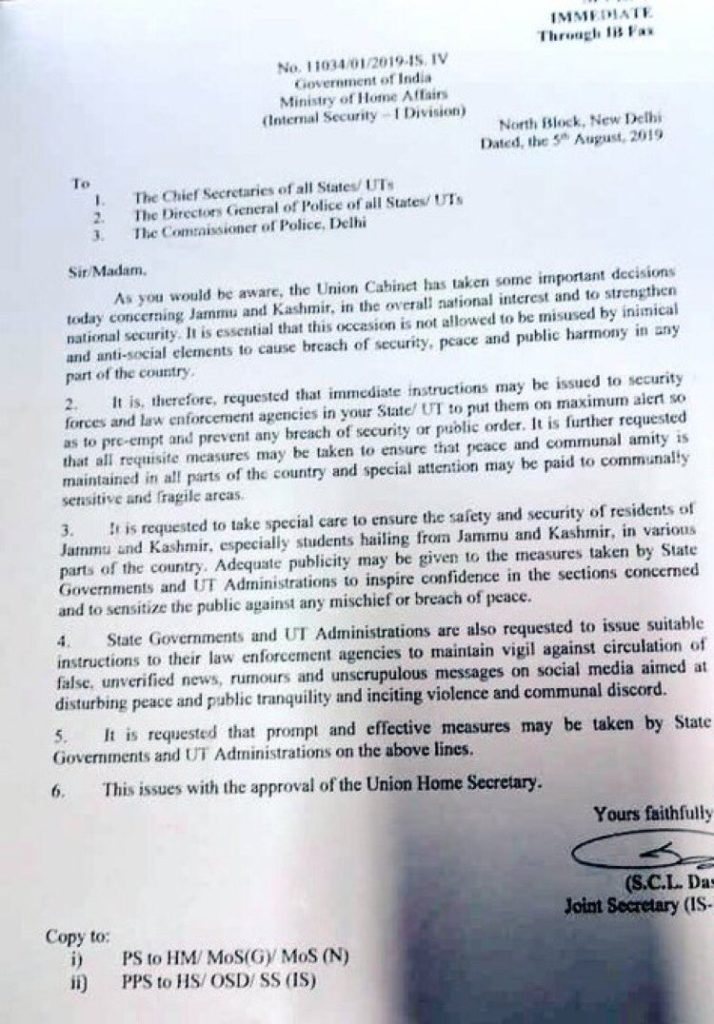 The government has also told the state governments that 'special care' should be taken of Jammu and Kashmir residents and students residing in their state.The home ministry's alert was issued after Union Home Minister Amit Shah announced the scrapping of Article 370 in Jammu & Kashmir removing the special status granted to the state of Jammu and Kashmir. The order, which has been signed by President Ram Nath Kovind, came into force immediately.