Hospital authorities reveal a huge con by Hyderabad duo, impersonating KT Rama Rao's personal assistant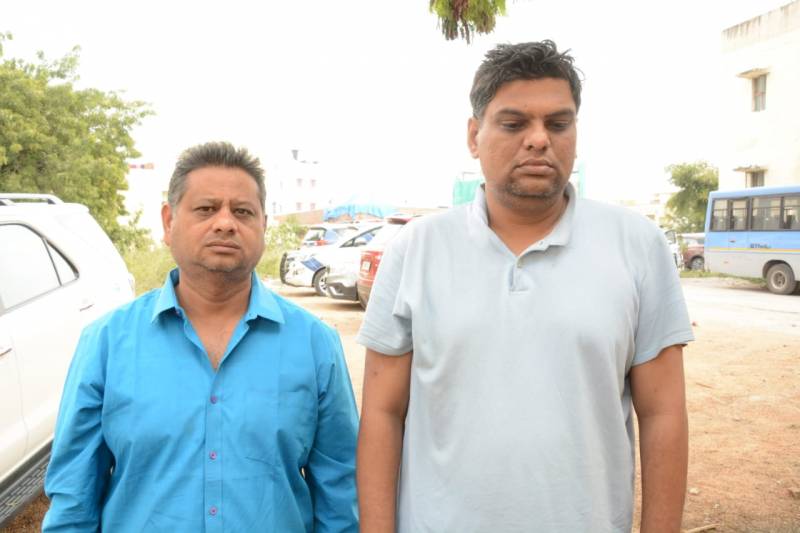 Hyderabad: A timely verification by Hyderabad-based hospital authorities blew the lid off a liaison racket, where two men conned people impersonating as Telangana Minister KT Rama Rao's personal secretary.
Ghatkesar police booked Rupakula Karthikeya and Fredric Taylor, two friends from Malkajgiri, under section 420 (cheating) and 471(Using forged document) of IPC.
Karthikeya is a charted accountant, and Fredric is a mechanical engineer. Unfolding the fraud, Ghatkesar police explained that Karthikeya, while working for private companies, was involved in consulting work, business proposals, project report, and financial modules of companies. His job required him to get government approval for project work. In this regard, he frequently visits Telangana Secretariat and interacts with government officials. He gradually gathered information about secretaries who are working in Minister KT Rama Rao's office.
Later, Karthikeya's friend Frederic begins to accompany him on the visits. Karthikeya began impersonating as Srinivas, a personal assistant to KTR. He started calling government officials, ordering them to do a favour.
Karthikeya called Sriramula Raju, an administrative officer working in Kasturba Gandhi Degree and PG College for Women at Marredpally, and asked him to arrange admission. The former went to the college and met the latter, seeking a seat for his friend's daughter and in return collecting Rs 90,000. An investigation found that the duo downloaded documents issued from Chief Minister's Office.
During their many cons, the duo met Manavath Mangala, Headmistress at ZP High School in Ravulapenta Vemalapalli of Nalgonda district. She sought their help for a transfer. The duo prepared a fake letter on government letterhead and addressed a recommendation letter to the Commissioner of Telangana Open School's Society. The letter read, "It has been brought to my notice that Manavath Mangala, who is currently working as the Open School Coordinator for Nalgonda as a Principal in Girls High School in Zilla Praja Parishad Ravulapenta, requested to continue her services as the concerned officer as per the norm."
Subsequently, on coming to know about the fake letter, a case was booked in Nalgonda under section 420, 468, 471, 201, and 120(b) of IPC. Karthikeya was remanded, and officials seized his laptop and mobile phones, which he was using for his cons.
In another case, distressed father Sriramula Raju contacted 9440867704 believing to be Srinivas, personal secretary to Minister KTR. Raju requested help in getting his son treatment under a government scheme. No lessons learnt from the previous arrest, Karthikeya, impersonating Srinivas, promised him to arrange medical help for Rs 2 lakh.
Karthikeya issued a fake letter in the name of Telangana Chief Minister K Chandrasekhar Rao. Sriramula Raju submitted the fake letter at Srikara Hospital for his son's treatment. A timely verification by hospital authorities revealed that the letter was bogus. The staff inquired with the minister's office. The father and hospital authorities were advised to file a police complaint.
List of frauds:
The duo collected Rs 7 lakh from Sameer and Rakesh, promising them to get building regularisation permission.
Likewise, they have contacted corporate hospitals, private sectors/government organisations, insisting them to do favour immediately.
Appeal
It is an appeal to the public not to fall trap to such cheaters, who impersonate officials and escapes after collecting a substantial amount for official favour. Therefore, be very careful about unknown callers. Always verify the identity of the caller before disclosing information.