Hyderabad: On his routine stroll, Rajendra Agarwal was aghast to see senior citizens at Peddamma temple struggling to survive in the pandemic.
Pained and anguished, he straight away went home and after careful thought decided to adopt ten people living in the Peddammagudi lane near Road No.55 at Jubilee Hills. Most of the people are senior citizens who are dependent on the Peddamma temple for their daily needs.
"By adoption, I mean to provide them food twice a day along with tea. I also supply other necessities to them. I live in a joint family. I felt that it was not a big deal to arrange food for ten more people," said Agarwal, a local businessman.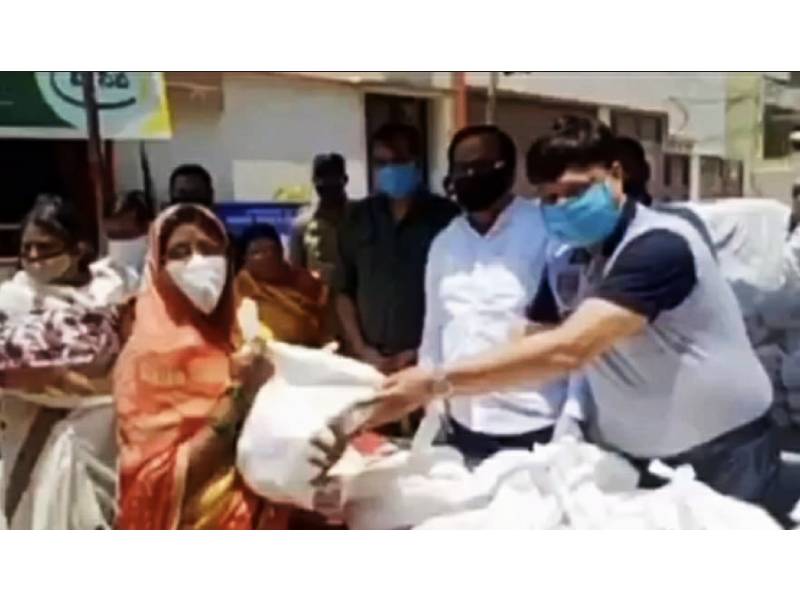 This is just one of the small humanitarian gestures of Agrawal and his family. Earlier on May 23, Agarwal and his wife defied curfew and drove to pay the quarantine bills of two Muslim women.
"I was told that the women sat in the lobby since 11 PM. I paid Rs 22,500 to the hotel authorities and left without meeting them. The duo has been allocated a room for 14 days mandatory quarantine. I am told that one of them works as a maid in Dubai," he said.
The gesture created quite a buzz with people from across the globe calling Agarwal for his humanitarian gesture. "Muslim brothers and sisters from all over the globe have been calling to thank me," he smiled.
Agarwal said if people start taking care of less privileged, a lot of problems can be solved. "If a person 'adopts' someone in distress, there is no need for government intervention. And the love and affection you get are more than worth the effort," he said.