Hyderabad: With the number of Covid-19 positive cases increasing exponentially, hospitals in Hyderabad are refusing to admit even non-COVID patients suspecting that they are COVID positive cases. As a result, the patients and their families are running from pillar to post to get the sick admitted to a hospital so that they can be provided health care facilities.
In one such case, a senior citizen died in an ambulance as she was searching a hospital that would provide her a bed in Hyderabad. The patient, belonging to Jawahar Nagar at RTC Crossroads, was suffering from breathlessness and died on July 14 night. Seventy-year-old Ch. Vasantha Christopher, approached Care Hospital at Musheerabad and when denied a bed, she was taken to King Koti Hospital and here too, she was told there were no beds.
The woman's family alleged that Care Hospital staff refused to provide a bed even knowing that she was having breathing problem.
"Four months ago, she underwent heart surgery and now, she started having breathing problem. The doctors suspected that she must have been infected with Covid-19 and denied a bed in the hospital. We already showed them her COVID test report which was negative. The test was done on July 10 but they asked us to take her to other hospitals,'" said Varsha Peram, daughter of the deceased.
The family approached different hospitals but no one admitted her.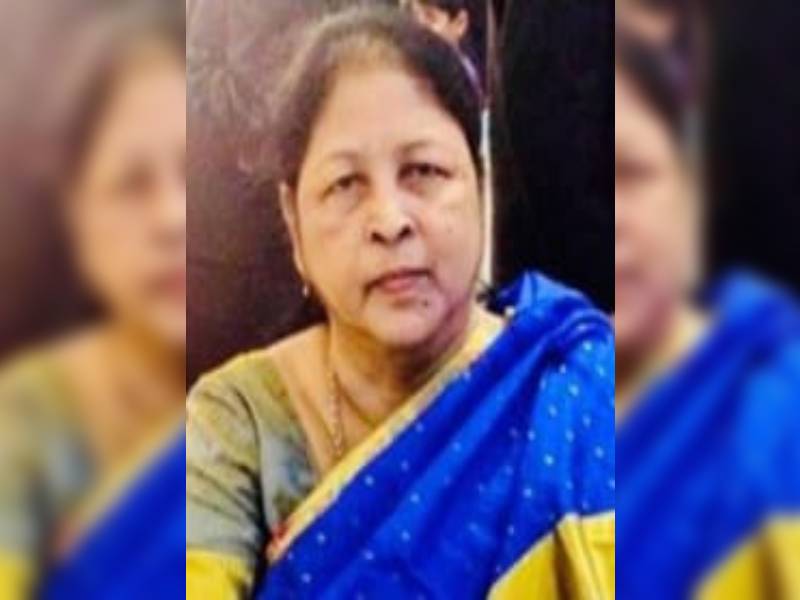 Ch. Vasantha Christopher
"My husband went to Sunshine Hospital and after that, he went to the district King Koti Hospital. We took her in the ambulance to King Koti hospital and knowing that she was 70-year-old and was having breathlessness, they too denied the bed," said Varsha Peram.
"When we were speaking to the staff and explaining her situation to the, she fell unconscious in the ambulance. We requested the staff to take her inside and give her some oxygen but even before that, she fell unconscious. After we rushed to Osmania General Hospital. At Osmania General Hospital also, no one was responding properly. After several requests, one junior doctor came inside the ambulance to check her and by that time, there was no heartbeat or pulse," Varsha said.
The family alleged that even after coming back to Care Hospital, Musheerabad again and asking them to do CPR, but they did not oblige.
"if Care Hospital had admitted her and provided treatment, she would have survived," Varsha said.
In a similar case, 65-year-old G. Pushpa, a resident of Lalapet, Secunderabad, was also denied bed by several hospitals. She too suffered from breathlessness.
On July 1, she went to Yashoda Hospital where CT scan was done. Later, the hospital told her family that they have to take her to some other hospital as there is no ventilator and she was diagnosed with pneumonia.
"After Yashoda, we approached around 20 hospitals with her in an auto. We went to every reputed hospital in the city, from Apollo in Basheerbagh to Kamineni Hospital, none of them admitted her. They suspected that she was infected with Covid-19. Finally, Osmania General Hospital admitted her but allowed us to remain there only for a few hours. Later, they too asked us to shift her to a different hospital," said G. Hari Prasad, Pushpa's son.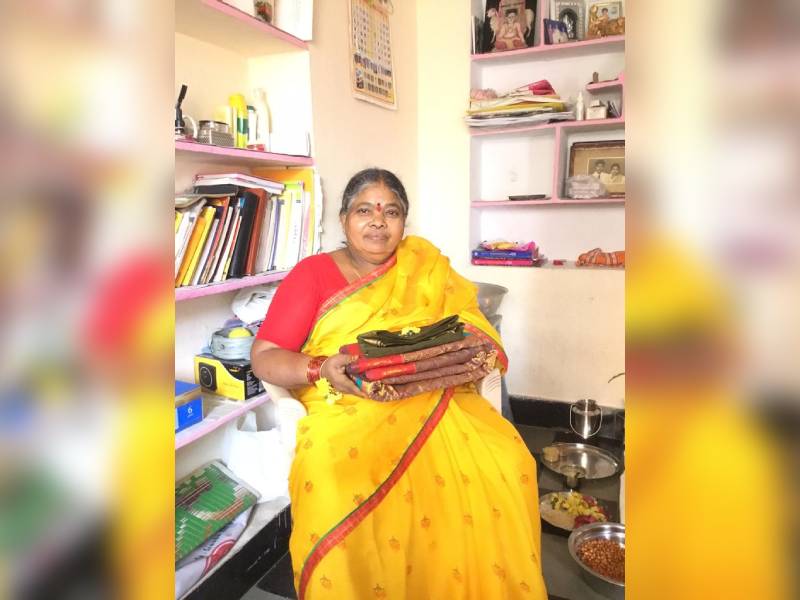 G Pushpa
On July 3, she was admitted to Aster Prime Hospital in Ameerpet. After 15 days treatment, she died on July 17, even when she was put on a ventilator.
"The condition of her lungs worsened in the last three days. Had she been admitted in any hospital in the first tow days, she could have survived," he felt.