Hyderabad: With the world adapting to new ways of living, teachers and students have also evolved to the new normal of online classes and teaching. While we talk about students facing challenges, we should remember the other side of the story that teachers are also facing challenges to cope with the online teaching. To understand the problems, NewsMeter spoke to a few teachers and even students.
"When we came to know that schools had to function online, we were quite uncertain about how teachers will adapt to the new normal. Most of the teachers in government schools are above 40 years of age and not tech-savvy. For years, we have been teaching with a chalk piece and blackboard. The major challenge is we are unlearning few of our routines and learning new concepts. We have to learn by ourselves as training is not possible due to the pandemic. We are preparing ourselves by watching YouTube videos and other means available. Internet speed is another challenge where many times the video is getting disconnected and only the audio is remaining. At times, the audio is getting disconnected and video is remaining. We don't know if the students are listening to the class and when we call out their name, some do not respond and blame it on the internet. We have to call their parents and inquire if the student is still a part of the class. Over 10-15% of the students who cannot afford for the internet facility are missing out on the classes," said Manisha Singh, an English teacher of Kendriya Vidyalaya, Uppal.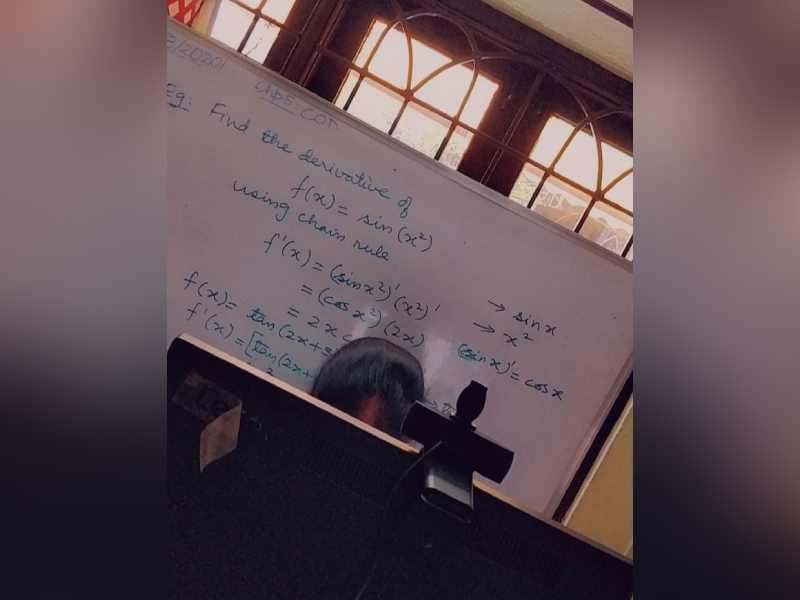 Amisha, a student of Kendriya Vidyalaya, Uppal, said, "As per the timetable, we are having six periods every day, each of 45-minute duration, but every class is coming up to 30 minutes only due to various technical problems like slow internet speed, connectivity issues and sometimes, the mobile data gets over. "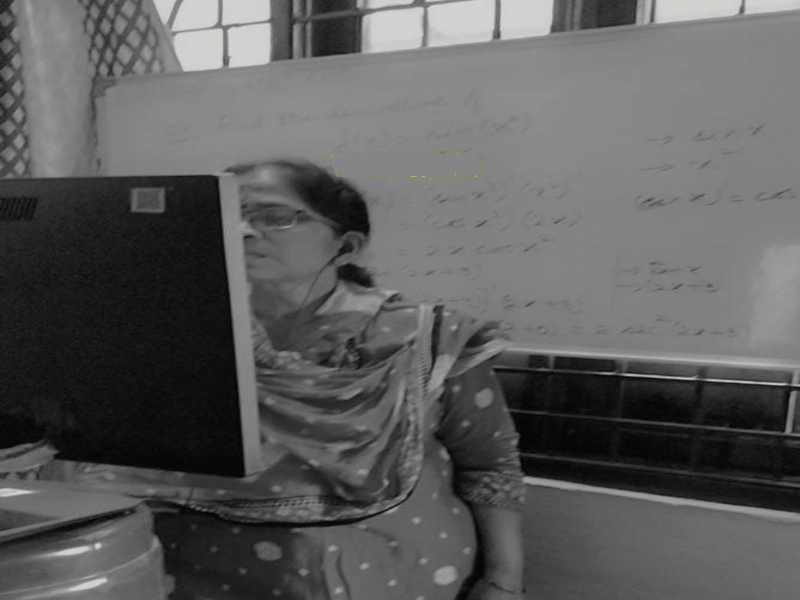 "We have to prepare PPTs, animations, flowcharts and also a few creative videos for the children to understand a concept better. Being a private school, management has provided a computer and a webcam. As teachers, we have to make 'jugad' to overcome technical challenges. I have a whiteboard which I fixed to the window and turned the dining table into a computer table. Being a Maths teacher, I have to observe if the students are listening to the concepts properly, apart from making my own arrangements necessary for teaching. Another challenge is frequent power cuts which are unavoidable, and there is no inverter in my house for backup," added, Anuradha Maudshetty, teacher of a private school in Bowenpally.